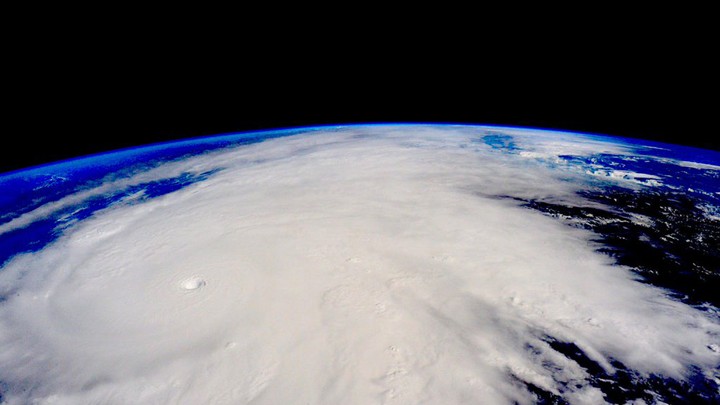 What We're Following: Hurricane Patricia Approaches
Mexico is bracing for the imminent landfall of Hurricane Patricia, which is estimated to be the most powerful tropical cyclone ever recorded. Meteorologists recorded a sustained wind speed of 200 miles per hour as the Category 5 storm churned in the Pacific on Friday morning. More than 8 million people live in its immediate path.
Chafee's Out: Democratic presidential hopeful Lincoln Chafee announced his withdrawal from the 2016 race on Friday at a Democratic forum in Washington, D.C. The long-shot contender and former Rhode Island governor cited the strength of Hillary Clinton's performance in the debates and before the House Benghazi Committee yesterday in his departure speech.
Debt Ceiling Nears: Congress must raise the nation's debt ceiling by November 3 to avoid default, according to Treasury Secretary Jack Lew, but House Republicans are struggling to support an increase. Speaker John Boehner plans to leave his position by October 30 but wants to pass a debt-ceiling raise before then to avoid a political catastrophe.
---
Snapshot
---
Quoted
Sarah Raff, a literature professor: "Austen wanted her readers to love her, and her treatment today shows that they do."
Helena Barroco, a diplomatic advisor to Portugal's president: "Higher education in a context of [wartime] emergencies is not a luxury but one of the most strategic investments."
---
News Quiz
1. In 1995, 40 percent of British households tuned in to the finale of the TV adaptation of __________.
(See answer or scroll to the bottom.)
2. An ancient mega-tsunami that hit western Africa 73,000 years ago reached an estimated ________ feet high.
(See answer or scroll to the bottom.)
3. _________ affects an estimated 10 percent of the world's food supply.
(See answer or scroll to the bottom.)
---
Evening Read
Cari Romm considers: Is there a right way for men to talk about periods?
Harry Finley, 70, is the founder of the now-defunct Museum of Menstruation, or MUM. For nearly 20 years, he's operated the museum's website, a collection of thousands of pages of menstrual memorabilia from reusable pads to old magazine advertisements. Before that, he was the proprietor of the brick-and-mortar MUM, which he ran out of his basement in New Carrollton, Maryland, from 1994 until 1998. Through it all, he believes, he's also been a beleaguered soldier, a one-man war against the taboos surrounding menstruation.

In recent years, this war has become easier to fight. … Here's the thing, though: Most of this taboo-busting is being driven by women, who are making peace with their bodies and dragging something considered shameful into the open. Men are welcome to belong to this movement, and to contribute to it. But for Finley, that's not enough.
---
Reader Response
Continuing the discussion of how doctors misunderstand women's pain, a reader recalls what happened when, as a teenager, she had her appendix taken out:
Apparently, the male surgeon had seen swelling in one of my ovaries while rooting around in my abdominal cavity and thought it was abnormal. Since I have two ovaries, and he was already in there, he announced to the operating room his plan to remove the ovary, without informing me or my parents, since it was an "emergency."

Thank God another practitioner in the room stopped things and got them to wait for a consult from someone with expertise in women's reproductive health. The nurse told us that person took a look at me on the operating table and said, basically: "Uh, that's what ovaries look  [like] during ovulation. Leave them alone."  ...

I'm a lot more wary with all doctors now and definitely select for women more aggressively, in a way I wish I didn't have to; I'm sure there are plenty of trustworthy doctors who are men out there. I just don't want to be in a position where the test of their respect for my agency comes after they are already inside my body.    
Read the full story here.
---
Verbs
USDA egg investigation scrambled, deceased comedians' tour announced, happy trees painted.
---
Answers: Jane Austen's Pride and Prejudice, 560, Food Fraud.
---
We want to hear what you think about this article. Submit a letter to the editor or write to letters@theatlantic.com.
Matt Ford
is a former associate editor at
The Atlantic
.