The Atlantic Daily: Oregon Mourns, Pope Backtracks, Duncan Steps Down
Roseburg grieves after a campus shooting kills nine, the Vatican downplays a meeting with Kim Davis, and Obama's education secretary departs.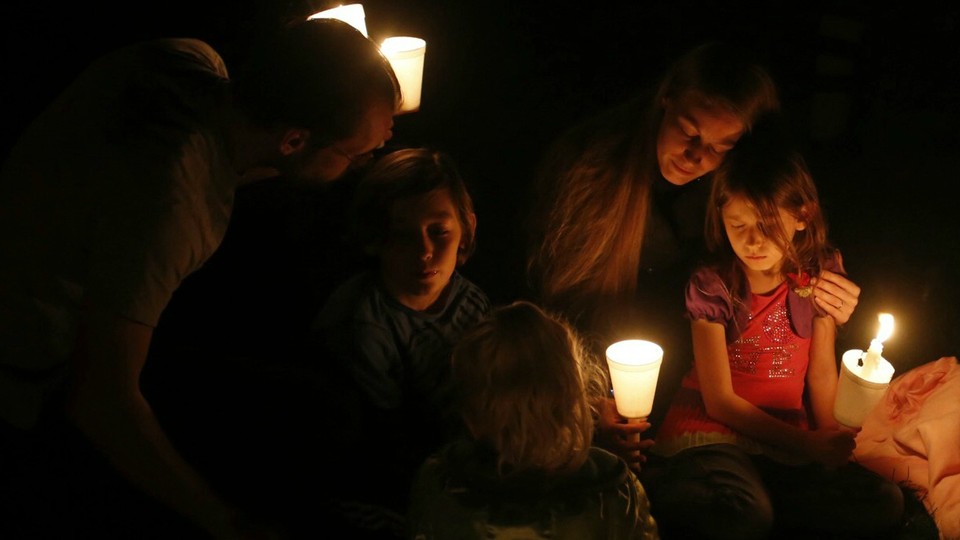 What We're Following: An Oregon Community Grieves
Roseburg, Oregon, continues to grieve after a 26-year-old gunman stormed Umpqua Community College on Thursday and opened fire, killing nine students and injuring nine more. President Obama, who addressed reporters after a mass shooting for the 15th time during his presidency, vented his frustration. "This is a political choice we make," he said, urging Americans to push for gun control.
The Pope Backtracks: Nearly a week after Pope Francis's visit to the United States, the Vatican is working to minimize the fallout of his controversial meeting with Kim Davis, the Kentucky clerk who refused to issue marriage licenses to same-sex couples. A Vatican spokesperson wrote on Friday that the pontiff's visit with Davis "should not be considered a form of support of her position in all of its particular and complex aspects."
Duncan Departs: U.S. Secretary of Education Arne Duncan will step down in December and return to Chicago, the Associated Press reports. Deputy Secretary of Education John B. King will reportedly succeed him in that position. With Duncan's departure, Secretary of Agriculture Tom Vilsack becomes the only remaining member of Obama's original Cabinet.
---
Snapshot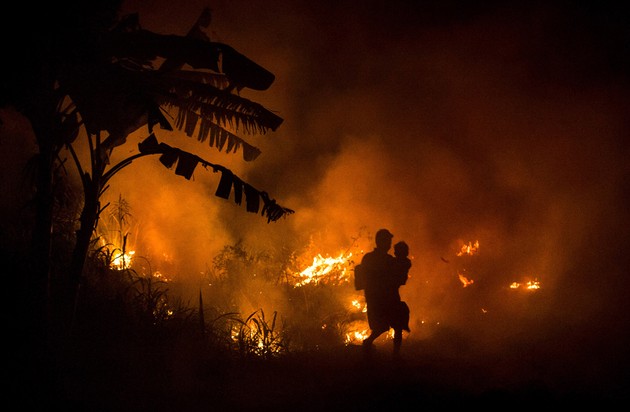 ---
Quoted
Roger Macfarlane, a classics professor at Brigham Young University: "I honestly wonder about the sometimes pervasive human impulse to judge victims of natural disasters. Did they get what was coming to them?"
Sarah, a 28-year-old mother from Nebraska, about her feelings at her daughter's birth: "It was grief and fear when it should have been joy and excitement."
Loretta Lynch, U.S. Attorney General: "One neighborhood was Brownsville. It's about a mile square. And many of its residents are young people who literally never leave that neighborhood … except when the young men go to jail."
---
News Quiz
1. Before the passage of the Immigration and Nationality Act of 1965, seven out of every eight immigrants came from __________.
(See answer or scroll to the bottom.)
2. Physicists proved Albert Einstein's theory of general relativity by watching light bend during a _______________ in 1919.
(See answer or scroll to the bottom.)
3 Yemeni immigrants to the U.S. are ____ times more likely to own grocery stores than immigrants from other countries.
(See answer or scroll to the bottom.)
---
Evening Read
In the wake of Thursday's mass shooting in Oregon, David Graham examines a central paradox of the gun-control debate:
How can it be that vast majorities of Americans, including gun owners, favor stricter background checks, and yet there's not the political will to pass them? One reason is that theoretical support for checks is different than trust the Obama administration to institute them. Every time the president changes a stance or exercises presidential power—for example, issuing an executive order to allow DREAMers and their families to stay after saying he couldn't—it adds fuel to the worry: Look, he said he couldn't and wouldn't do this with executive authority. Why should we believe he won't do the same with guns?
---
Reader Response
A reader shares a sobering observation about the apparent certainty of mass shootings in America:
The problem isn't simply that we have too many guns in the US and that the barriers to acquiring one are so low; other countries such as Canada and Switzerland have comparable gun to population rates, and they do it without having a school massacre every year or two.

This school shooting phenomenon is distinctly American; it has become part of our culture, like it or not, one in which kids grow up being told they are the greatest thing on earth, one in which we have killed off all sense of humor for the sake of not offending anyone, one with very poor services for those with mental health problems, and one where now we've seen so many school massacres its well within our normal daily consciousness and cultural dialogue.
---
Verbs
Job growth slows, Hurricane Joaquin curves, Donald Trump cancels.
---
Answers: Europe, Solar Eclipse, 75
---