The Atlantic Daily: Oregon Shooting, Russian Airstrikes, Hurricane Joaquin
A deadly shooting occurred on an Oregon college campus, Russia carried out more airstrikes in Syria, Hurricane Joaquin intensified on its way to the U.S., and more.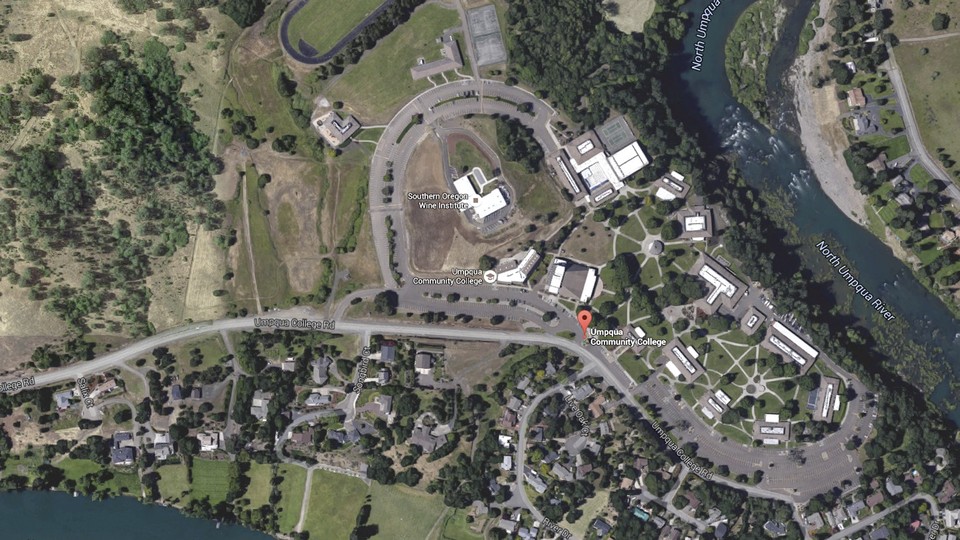 What We're Following: College Campus Shooting
Thirteen people were killed and at least 20 were injured in a shooting at a community college in Roseburg, Oregon. The shooting at Umpqua Community College was reported at about 10:40 a.m. local time. The shooter, a 20-year-old man, was killed by police. The school has a population of about 3,000 students.
Bombing in Syria: Russia carried out more airstrikes in Syria, a day after it began its first foreign military operation outside Europe since the late 1980s. Its foreign minister said the targets included the Islamic State; the al-Nusra Front, al-Qaeda's affiliate in Syria; and "other groups." The strikes were coordinated with the Syrian military. Russian and U.S. officials met today to discuss the dangers conducting their respective military campaigns in a shared airspace.
Rain, With a Chance of More Rain: Joaquin was upgraded to a Category 4 hurricane. The storm system is headed toward the East Coast after passing the Bahamas, and the National Weather Service warns that cities from the Carolinas to Massachusetts could see as much as 10 inches of rain by early next week. North Carolina, Maryland, and New Jersey have declared states of emergency.
---
Snapshot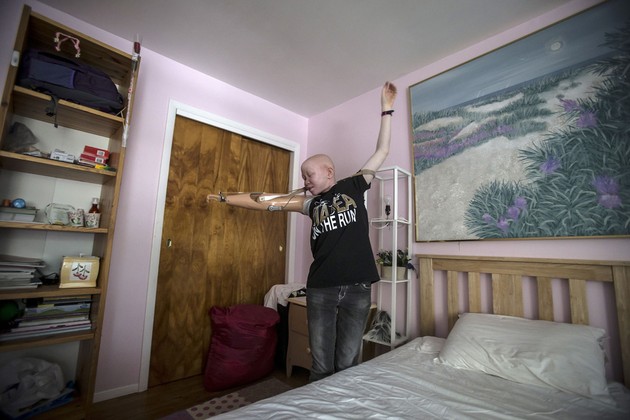 ---
Quoted
Liz Gaufberg, a doctor, recalling when patients would code during her residency in an intensive care unit in the 1980s: "[I] prayed that they would die so that I wouldn't have to stay up for two more hours."
Theo Padnos, who was kidnapped in Syria and held for two years by a terrorist group: "In the torture room … there'd be someone hanging from the ceiling, screaming. He's screaming at the top of his lungs. They would tell me, 'This is our music.'"
Joe Conrad, whose ad agency promotes an online therapy platform directed at men: "What we've learned is that many guys don't want to interact with anybody, even anonymously."
---
News Quiz
1. Versailles has turned on the water of its first new fountain in ____ years.
(See answer or scroll to the bottom.
2. Ikea is testing out ___________ to create more space in small apartments.
(See answer or scroll to the bottom.)
3. Hundreds of scholarly books and articles have been written about the popular TV show _____________.
(See answer or scroll to the bottom.)
---
Evening Read
Tim Walker recounts his visit to a Finnish kindergarten:
Throughout the morning I noticed that the kindergartners played in two different ways: One was spontaneous and free form (like the boys building dams), while the other was more guided and pedagogical (like the girls selling ice cream).

In fact, Finland requires its kindergarten teachers to offer playful learning opportunities—including both kinds of play—to every kindergartner on a regular basis, according to Arja-Sisko Holappa, a counselor for the Finnish National Board of Education. What's more, Holappa, who also leads the development of the country's pre-primary core curriculum, said that play is being emphasized more than ever in latest version of that curriculum, which goes into effect in kindergartens next fall.

"Play is a very efficient way of learning for children," she told me. "And we can use it in a way that children will learn with joy."
---
Reader Response
A reader shares advice on how to fire someone:
Being fired can be akin to being served with divorce papers; even though you knew there was trouble, you didn't think it would come to this. As the manager, my job is to help my employee … handle that shock, explain the situation as best (and honestly as) I can, and to talk constructively about what can be done, not just deliver the official line. I try to do these meetings one-on-one. If I do have someone from HR/legal with me, I always take the lead, and they support only when needed. The conversation is my responsibility, not theirs.

As a fellow human and someone who is most responsible for this employee, it is my obligation to help if I can. Short of termination for gross wrong-doing, I have always offered to help in any way, and it is gratifying when I can. When allowed to help, I have even found people new jobs—better jobs!—through my own network.  That isn't always possible, but when it works, talk about turning a bad into a good.
Read more firing stories, and share your own, here.
---
Verbs
Secret Service apologizes, thirsty leopard gets stuck, Apple TV done.
---
Answers: 300, MOVABLE WALLS, BUFFY THE VAMPIRE SLAYER
---