The Atlantic Daily : Debate Postmortem, Afghanistan Withdrawal, National Book Awards
The winners and losers of the Democratic debate were decided, Obama's Afghanistan withdrawal policy became potentially less certain, writers got closer to winning a really cool award, and more.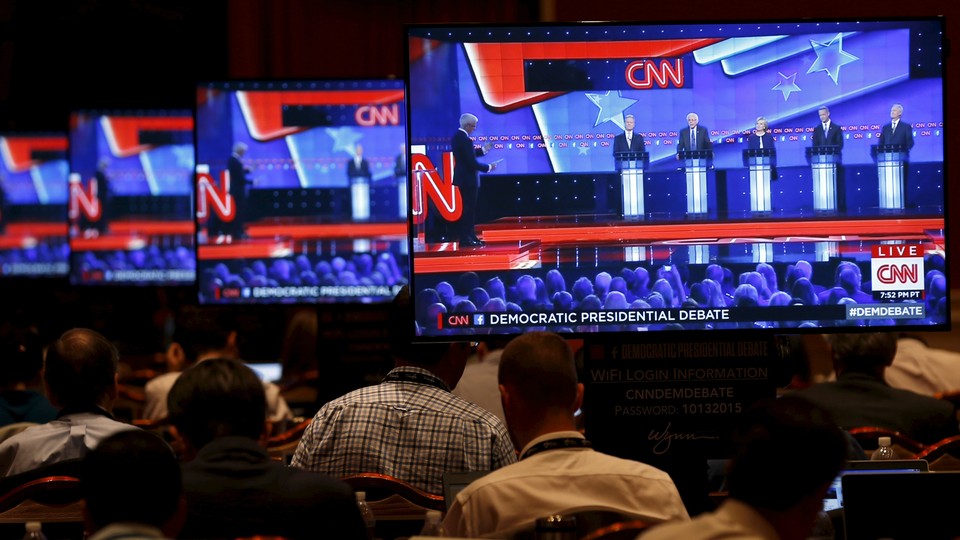 What We're Following: Who Won the Democratic Debate?
They said it would be a snoozefest, but the first Democratic presidential debate turned out to be pretty interesting. There was substance! There were jokes! Jim Webb told us he killed a guy! Here's how everyone fared, according to our politics team: "Hillary Clinton delivered a typically strong performance, much as expected; Bernie Sanders played to type, railing against corporations and inequality. Martin O'Malley kept to his strategy of hitting Clinton. And Jim Webb and Lincoln Chafee remained, for the most part, marginal to what was going on."
A Slowdown of the Drawdown? President Obama is reportedly rethinking the withdrawal of U.S. troops from Afghanistan because of the recent gains the Taliban has made in the country. Last month, the terrorist organization took control of Kunduz, marking the first time it has seized a major city since 2001 when it was driven from power by the U.S.-led invasion. Most U.S. combat troops left Afghanistan last year, and the president has pledged to withdraw the remaining 10,000 by the time he leaves office.
Page-Turners: The 20 finalists for the National Book Award for fiction, nonfiction, poetry, and young people's literature were revealed. The winners will be announced next month in New York City, and receive $10,000 and a bronze sculpture. Here's the full list of nominees. Which have you read?
---
Snapshot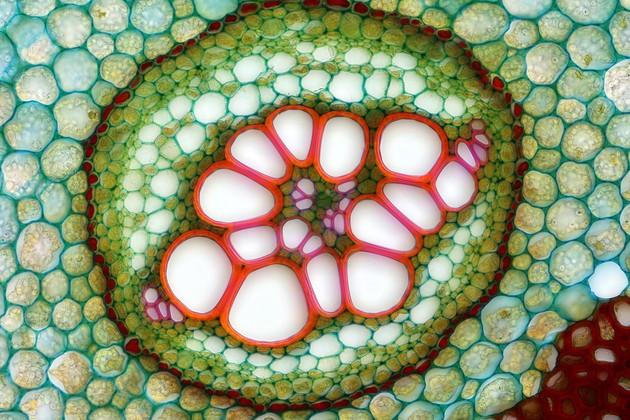 ---
Quoted
Dontae Sewell, who leads a wellness class in Oklahoma City: "If your friends love you, they still gonna visit even if you just serve them vegetables."
George Sawaya, a gynecology professor, on why yearly pelvic exams aren't necessary: "The focus should be on symptoms, and on how to keep people healthy, not to turn healthy people into patients."
Sekwan Merritt, an inmate in a prison education program, on the Bible: "It's like a book about Mafia, man. … The whole story's about power and deceit."
---
News Quiz
1. A New York restaurateur, Danny Meyer, announced that he will be eliminating ________ at his 13 restaurants.
(See answer or scroll to the bottom.)
2. Lightning strikes on the planet _________ are 1,000 times stronger than the ones on Earth.
(See answer or scroll to the bottom.)
3. Rappers Jay Z and Timbaland are in a copyright infringement trial over their 1999 song _________.
(See answer or scroll to the bottom.)
---
Evening Read
Adrienne LaFrance on the Dark Ages of the Internet:
If a sprawling Pulitzer Prize-nominated feature in one of the nation's oldest newspapers can disappear from the web, anything can. "There are now no passive means of preserving digital information," said Abby Rumsey, a writer and digital historian. In other words if you want to save something online, you have to decide to save it. Ephemerality is built into the very architecture of the web, which was intended to be a messaging system, not a library.

Culturally, though, the functionality of the web has changed. The Internet is now considered a great oracle, a place where information lives and knowledge is stitched together. And yet there are no robust mechanisms for libraries and museums to acquire, and thus preserve, digital collections. The world's largest library, the Library of Congress, is in the midst of reinventing the way it catalogues resources in the first place—an attempt to bridge existing systems to a more dynamic data environment. But that process is only beginning. … Historians and digital preservationists agree on this fact: The early web, today's web, will be mostly lost to time.
---
Reader Response
A reader reflects on last night's debate:
Why is Chafee running?  Or, more accurately, for what is he running?
My understanding is:

Hillary's running for President.
Sanders is running to make an argument,  to pull the Democrats away from becoming the Grand Old (but Sane!) Party. I think he's also very eager to make the point that the Democrats should use their tech and communications advantage pervasively, not simply for fundraising and GOTV, and that's a message he can deliver by running for president without winning anything.
Biden is "running" as Hillary's VP pro tem through November 2016; if something happened to Hillary or if she had decided that she just couldn't face two years of this, Biden would be there.
O'Malley is running for a cabinet position, or a job.
Webb is running to be one of the founders of a new center-right party that could grow out of the ashes of the Republican party. He's running to be John C. Fremont. See also Jon Huntsman.

But Chafee?  He was adorable last night, aside from his vote to repeal Glass-Steagall, a question he fumbled so terribly you've got to wonder if that was intentional. But what does he want that being a candidate could help him get?
---
Verbs
Debate viewers tallied, 16-pound pine cone attacks, million-years-old-fossil of furry chipmunk-sized creature discovered, incredible lede to incredible story published.
---
Answers: TIPPING, jupiter, big pimpin'
---