The Atlantic Daily: Boehner Resigns, Obama Fetes Xi, Pope Francis Goes to the UN
The Speaker of the House announced he would leave Congress, the President of China visited the White House, the Pope called for social justice, and more.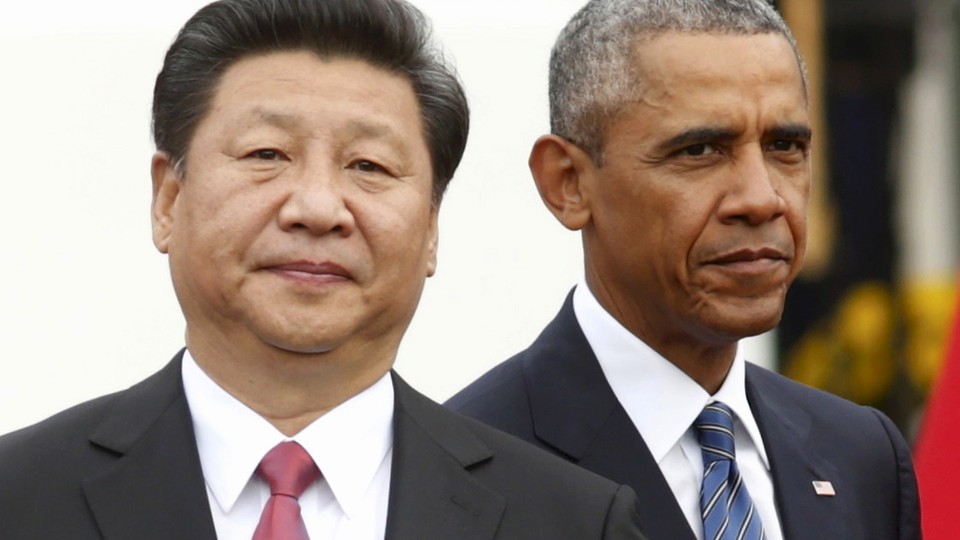 What We're Following: The Speaker Resigns
In an announcement that stunned members of Congress, Speaker of the House John Boehner announced his resignation from the speakership and from Congress on Friday morning. Boehner, who ascended to the post after the Tea Party-led electoral wave in 2010, struggled to unite moderate and conservative House Republicans throughout his tenure. His successor, whoever that may be, will face an identical challenge.
Environmentalism with Chinese Characteristics: President Obama welcomed Chinese President Xi Jinping to the White House and will hold a state dinner in his honor on Friday night. The U.S. and Chinese presidents pledged that neither country would use cyberattacks to steal economic secrets from the other. Xi also announced that China, the world's largest polluter, plans to implement a cap-and-trade system by 2017 in an effort to halt climate change.
A Papal Call for Justice: In a speech before the United Nations General Assembly, Pope Francis issued a powerful call for economic and social justice. "We cannot permit ourselves to postpone certain agendas for the future," the pontiff told the assembled diplomats. From there, the pope traveled to Ground Zero in Lower Manhattan for an inter-faith service. Francis will hold Mass in Madison Square Garden on Friday night and travel to Philadelphia on Saturday.
---
Snapshot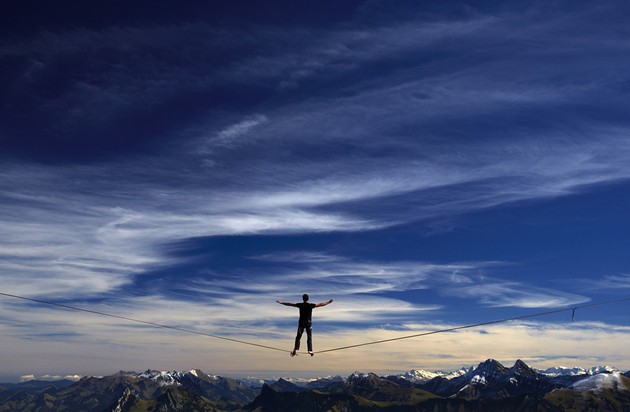 ---
Quoted
Laura Bush, a nurse-practitioner near Albuquerque: "Imagine if you went to get your mammogram, and they said, 'you've got this [lump] here, but we're not going to do anything about it until it gets bigger.' How would you take that, as a patient?"
Peter Reitzes, a speech pathologist in Chapel Hill, North Carolina, on the first time he met other stutterers: "I met the coolest, smartest, funniest, handsomest stutterers. I loved these people."
Radcliffe Saddler, 18, an as­so­ci­ate ana­lyst in mar­ket re­search at IBM: "What oth­er 18-year-old could say, 'I worked at a For­tune 500 com­pany right out of high school'?"
---
News Quiz
1. FIFA, the world governing body for soccer, is headquartered in ___________.
(See answer or scroll to the bottom.)
2. "Ashokan Farewell" became famous after its appearance in the Ken Burns documentary ___________.
(See answer or scroll to the bottom.)
3. Deaf people in Mozambique use a variant of sign language influenced by ______________ missionaries.
(See answer or scroll to the bottom.)
---
Evening Read
Molly Ball looks back at John Boehner's frustrating career—and how he sacrificed it for one last deal:
Before he became a congressman, Boehner was a blue-collar Ohioan. He started as a salesman and rose to president of a plastics company. (The second of 12 children, he must have spent his childhood overseeing a houseful of less mature beings, a situation with obvious parallels to his eventual position.) He was frank and profane, liable to break into tears out of joy or despair, and incapable of maintaining a poker face. He ate breakfast every morning at the same Capitol Hill diner. When he went home to Cincinnati, he cut his own grass. He liked his cigarettes, a nice Merlot, golf, good suits (and making fun of other people's). He believed in the Chamber of Commerce's agenda: More immigration, less Social Security—the opposite of Trumpism, and a philosophy with very little popular support outside of K Street. Boehner was a sort of Everyman of American Capitalism; his resignation can be seen, in part, as the ultimate frustration of the GOP's status-quo-oriented business wing, which has funded the party to ever greater legislative success only to see its priorities ignored in favor of attention-getting brinkmanship.
---
Reader Response
Following the resignation of Martin Winterkorn, the CEO hit by Volkswagen's emissions-testing scandal, a reader calls for broader reforms:
How about tightening up the regs on the use of so-called "proprietary" software that currently allow manufacturers to make unsupported (and in this case dishonest) claims about performance, fuel efficiency, safety, etc.? That VW got busted was purely by accident—the company "proprietary" shield precluded regulatory software validation.

Throwing the perps in prison for a long time would be appropriate, too; it's fraud on a massive scale. But ideally we want to prevent the crime from happening in the first place.
Read more comments, and send us your own, here.
---
Verbs
The pope's glass of water stolen, Donald Trump booed, cannabis forest discovered.
---
Answers: Switzerland, The Civil War, Finnish.
---