The Atlantic Daily: Disaster at the Hajj, Pope in the House, Obama and Putin in New York
Hundreds died in a stampede on the way to Mecca, Pope Francis gave a speech to Congress, the U.S. and Russian leaders agreed to meet next week, and more.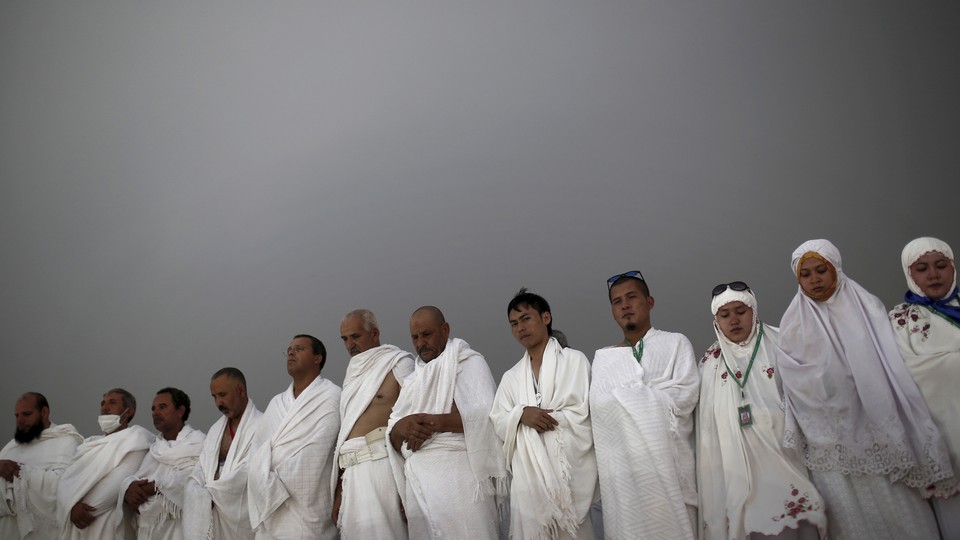 What We're Following: Disaster on the Road to Mecca
At least 717 people are dead and 863 others were injured in a stampede that occurred during the pilgrimage known as Hajj, which brings millions of people to Mecca each year. Thousands of emergency personnel were dispatched to the scene. Fatalities at the Hajj are relatively and tragically common; in 2006, over 300 pilgrims died during a stone-throwing ritual, and in 1990, over 1,400 died in a stampede inside a tunnel leading to Mecca.
The Speech That Made John Boehner Cry: The House speaker has spent 20 years trying to bring a pope to Congress. Speaking in English, Pope Francis called for the global abolition of the death penalty, more effort to care for the poor and the environment, an end to armed conflict, and protection of traditional marriage. The speech was punctuated with sometimes politically loaded applause; Democrats cheered Francis's remarks on immigration, while Republicans clapped for his comments on abortion. After one last ride around town in the Popemobile, Francis boarded a plane to New York.
New York, New York: The city is apparently the perfect place for meeting up with that world leader you've been purposely avoiding for almost a year. The White House said that President Obama has accepted Russian President Vladimir Putin's invitation to meet on the sidelines of the United Nations General Assembly next week. Topic cards: Ukraine and Syria.
---
Snapshot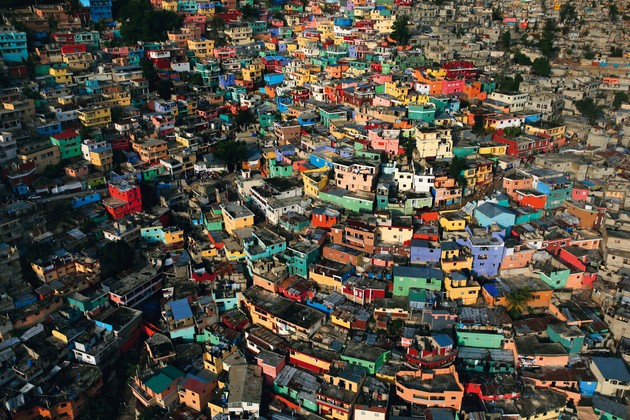 ---
Quoted
Margaret Anne McManus, who studies plankton at the University of Hawaii: "I suppose, from the viewpoint of a dinoflagellate, it might be cruel to be sealed up in a lamp."
Joe Williams, who runs the welding program at a Philadelphia high school: "You'll have a 17-year-old graduating making $45,000 or $50,000 a year as opposed to working for a fast food company, flipping burgers."
Gabriel Mott, who runs a company that breeds edible crickets: "I used to be bothered by having spider bits all over my hand, but I very quickly got used to that."
---
News Quiz
1. The effects of climate change have led to the shrinking of bumblebees' ________.
(See answer or scroll to the bottom.)
2. A warring president and guerrilla leader in the country of __________ agreed to a peace deal.

(See answer or scroll to the bottom.)
3. The Mason jar was invented in _____ by John Landis Mason, a New Jersey native.
(See answer or scroll to the bottom.)
---
Evening Read
Graham Allison draws on ancient and modern history to examine whether the U.S. and China could be headed for war:
The defining question about global order for this generation is whether China and the United States can escape Thucydides's Trap. The Greek historian's metaphor reminds us of the attendant dangers when a rising power rivals a ruling power—as Athens challenged Sparta in ancient Greece, or as Germany did Britain a century ago. Most such contests have ended badly, often for both nations, a team of mine at the Harvard Belfer Center for Science and International Affairs has concluded after analyzing the historical record. In 12 of 16 cases over the past 500 years, the result was war. When the parties avoided war, it required huge, painful adjustments in attitudes and actions on the part not just of the challenger but also the challenged.

Based on the current trajectory, war between the United States and China in the decades ahead is not just possible, but much more likely than recognized at the moment. Indeed, judging by the historical record, war is more likely than not.
---
Reader Response
A reader who at first couldn't sympathize with the central subject of Ta-Nehisi Coates's cover story—Odell Newton, who killed a cab driver at age 16—notes a line from an interview Coates did with Ezra Klein:
"Odell Newton, who is in jail for murder, and also nearly died from severe lead poisoning when he was 4."

That changes things a bit. I'm not sure how bad the damage to Mr. Newton was, but given that he nearly died from lead poisoning, I'm sure it wasn't nothing. How much of a mitigating factor that is, I don't know, but it is something for which an accounting should be made. Where I'm from, mental deficits are mitigating factors, even for murderers.
Another reader responds:
It's indeed tragic that he got lead poisoning, which apparently can lead to violent behavior. But … he still killed someone. Dig into the past of most murderers and you will find a child who suffered some terrible harm. It doesn't change what they did later in life. Our criminal justice system is incredibly flawed, but taking these violent people off the street is the only way we have of preventing them from perpetuating more violence.
There's a much larger theory on how lead poisoning has contributed to mass incarceration. Read about it, and add your response, here.
---
Verbs
Bill to defund Planned Parenthood blocked, 55,000 Pope supporters rallied, cocaine-filled pumpkins discovered.
---
Answers: TONGUES, COLOMBIA, 1858
---