The Atlantic Daily: A Controversial Clock, the Second GOP Debate, a Delayed Execution
The Internet erupted in outrage over a teenager and a clock, a nation readied itself for this cycle's second presidential debate, Oklahoma delayed the execution of an inmate, and more.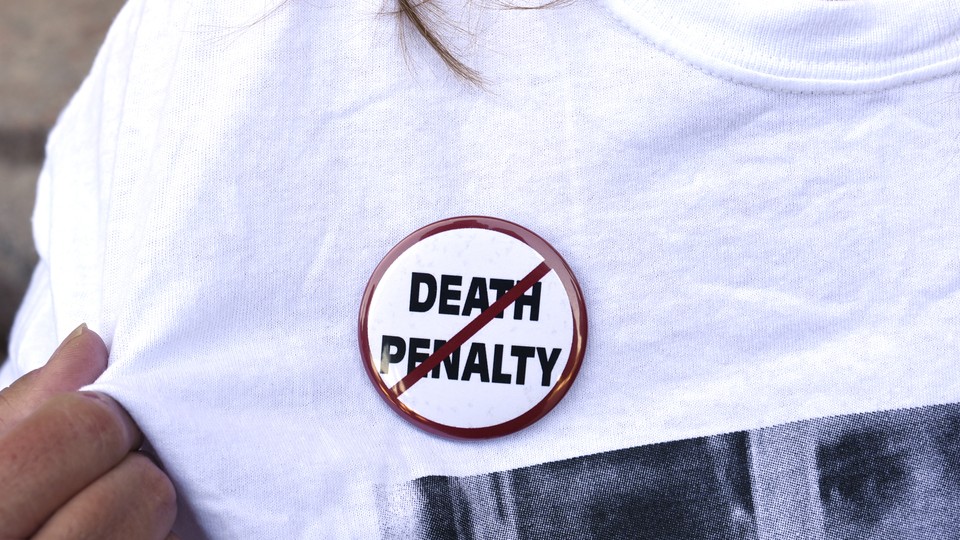 What We're Following: Inventing While Muslim
Ahmed Mohamed, a tech-savvy 14-year-old in Texas, brought a homemade clock to school to impress his teacher. He wound up handcuffed and taken to a juvenile detention center because school and police officials thought the clock looked like a bomb. The news of his situation went viral, and President Obama, Hillary Clinton, and Mark Zuckerberg used social media to offer their support to Mohamed.
Round Two: It's time for the second Republican debate of the 2016 race. The stage will include the top 11 GOP candidates, but the event, like the previous one, will likely turn into the Donald Trump Show. Here's what to expect at the happy-hour debate of second-tier candidates, what to expect at the main event, and what one toy company did with Trump.
Death Delayed: Oklahoma's highest criminal-appeals court granted a death-row inmate, Richard Glossip, an eleventh-hour stay of execution until the end of this month to hear new evidence that suggests he may have been framed. Glossip is challenging his conviction on grounds of innocence, which hinges solely on whether the man who was spared the death penalty in exchange for his testimony against Glossip lied.
---
Snapshot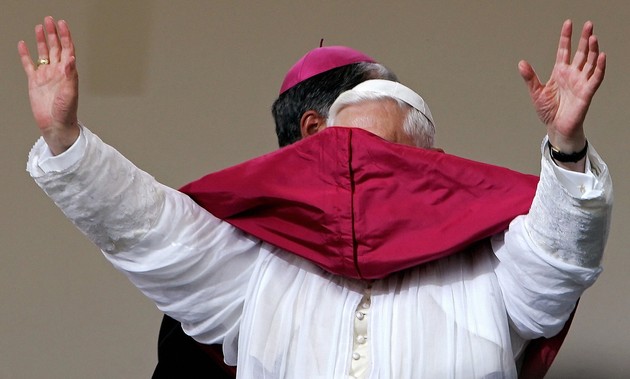 ---
Quoted
Lauren Cowley, who researches Ebola, on the conditions in her lab in Guinea: "I thought I was more likely to die from flying magnets than from Ebola."
Leon Sao, a life coach who organizes meetups for people with similar personalities based on the Myers-Briggs Type Indicator test: "It is easy to get caught up in our assumptions about the world, but we do not realize that these assumptions are limited to how we are wired."
Jessica Differt, 19, who attended a Hillary Clinton event at the University of Wisconsin-Milwaukee: "Hillary is like a cool aunt. … You don't want to tell her you're pregnant, but you would tell her your boyfriend troubles. She's nice, but she's not my mom, you know?"
---
News Quiz
1. The expression of "huh?" is universal across ____ languages.
(See answer or scroll to the bottom.)
2. The International Olympic Committee announced that _____ cities have made bids to host the 2024 Summer Olympics.
(See answer or scroll to the bottom.)
3. On this day 65 years ago, the Soviet Union lashed out at the United Nations over an ___________.
(See answer or scroll to the bottom.)
---
Evening Read
Matthew Pressman provides some context for tonight's GOP debate with his analysis of what Donald Trump inherited from Ronald Reagan:
Reagan insisted that America's problems were not as complicated or intractable as everyone seemed to think. "For many years now, you and I have been shushed like children and told there are no simple answers to the complex problems which are beyond our comprehension," Reagan said at his 1967 inauguration as governor of California. "Well, the truth is, there are simple answers—there are not easy ones." He made a similar statement in his famous 1964 speech on behalf of Barry Goldwater, and he never wavered from it. The simple answer was to be tough—tough on cutting the budget, tough on domestic protesters, and above all, tough on the world stage. …

Trump is proposing a comparable strategy. His suggested immigration policy—deport everyone who came to the U.S. illegally, build a wall on the southern border, and make Mexico pay for the wall—has garnered the most attention, but his other ideas follow a similar template. How to deal with ISIS? "You bomb the hell out of them," then encircle them and take away the oil they control, he told Bill O'Reilly and Anderson Cooper in two separate interviews. "Once you take that oil, they have nothing left. And it's so simple." As far as manufacturing jobs going overseas, Trump used a hypothetical example of Ford threatening to build a plant in Mexico and promised he would put a 35 percent tariff on any Ford vehicle brought into the U.S. "It's that simple," he told a crowd in New Hampshire. "Believe me."
---
Reader Response
We posted a short documentary profiling the family of Odell Newton, who is serving a life sentence for killing a Baltimore cab driver during an attempted robbery in 1973, when he was 16. A reader writes:
My heart goes out the lady in the video.

But my heart also goes out to the family of the man her son murdered. His mother gets no letters or cards. There is no reprieve for him. No stories of the difficulty in visiting his grave. No stories about hard it's been for them. No heartbreaking videos of their pain and suffering.

Unless and until people start treating the suffering of the victims and their families with the same degree of care and consideration as they do the victimizers, they will be unable to change many hearts and minds.
Another reader:
Also, a "mistake"? No. It was murder. When you kill an innocent person working a hard job to provide for his or her family, you do not get a "second chance." Life in prison is what you deserve. Justice was, and continues to be, served in this case.
---
Verbs
Beer Metallica-branded, life-size figure of J. Edgar Hoover ousted, number of U.S.-trained rebels fighting in Syria revealed.
---
Answers: 31, five, essay contest
---