The Atlantic Daily: Syria and the Migrant Crisis, Kentucky and Gay Marriage, Hillary Clinton and Email
The United Kingdom said it would take in more refugees, a Kentucky county began issuing marriage licenses after a two-month hiatus, Hillary Clinton non-apologized for her email controversy, and more.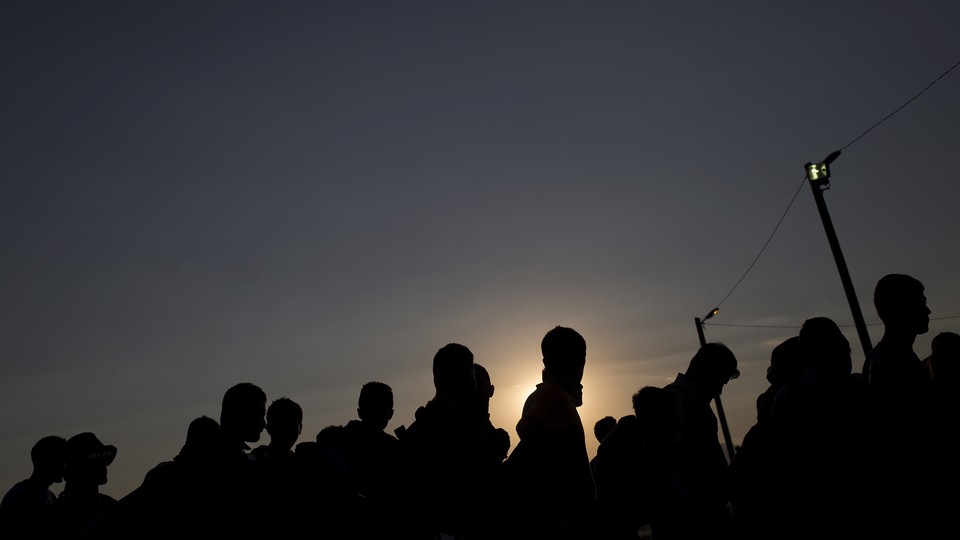 What We're Following: The Latest on the Migrant Crisis
British Prime Minister David Cameron said that the United Kingdom is willing to accept "thousands" more Syrian refugees. The announcement comes a day after Hungarian Prime Minister Viktor Orban called the migrant crisis "a German problem," and two days after the wide circulation of a photo of a Syrian toddler who, along with his mother and brother, died while trying to cross the Aegean Sea. Syria is the largest source of the refugees arriving in Europe.
Kentucky County Relents: With one Rowan County clerk jailed for contempt, another clerk there has ended the county's refusal to recognize the Supreme Court's June ruling and issue marriage licenses to same-sex couples. Gay couples have already started picking up their licenses. Rowan County had not issued marriage licenses to anyone, gay or straight, since the landmark decision that legalized gay marriage nationwide.
Never Email: Former Secretary of State Hillary Clinton gave her third sit-down interview since announcing her presidential run in April, in which she repeated the same justifications for her controversial use of a private email address at the State Department. "I'm sorry this has been confusing to people and it has raised a lot of questions." The scandal broke six months ago and people are still talking about it, so expect even more.
---
Snapshot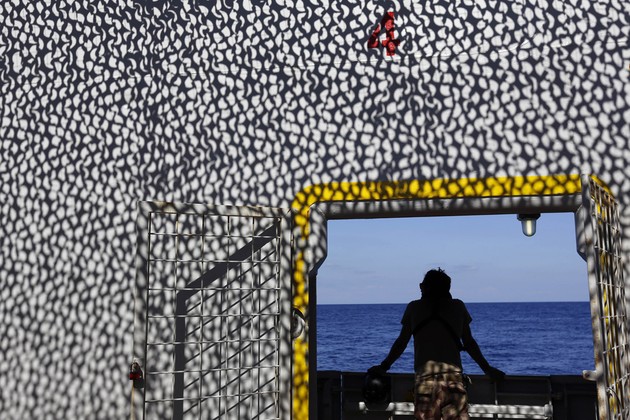 ---
Quoted
Heather Armstrong, author of Dooce.com and so-called "Queen of the Mommy Bloggers:" "I wrote a blog because it was fun, and I loved doing it. Then it became my job and I hated it. You never want to get to the point where you're like, 'Ugh I have to go do that thing that I love? Ughhhh.'"
Julian Zelizer, a political historian at Princeton University: "Everyone is aware of the problems, but if there is some sentiment in the electorate that things are still moving in the right way or there's some optimism that things can get better, then I think Democrats can clearly connect that, or try to connect that to the president in power."
Matt Strawn, a former state party chairman who is one of the few remaining neutral Republican operatives in Iowa: "If there are five Republicans in Iowa that are getting together someplace, odds are you're going to see a Ben Carson person there trying to sign them up."
---
News Quiz
1. The first Danish astronaut in space, who arrived at the International Space Station this morning, brought with him __________.
(See answer or scroll to the bottom.)
2. Airbnb has attributed recent, rapid growth of its customer base in Philadelphia to ____________.
(See answer or scroll to the bottom.)
3. Boeing unveiled a 78,000-square-foot facility inside the Kennedy Space Center that will house the construction of a _____________.
(See answer or scroll to the bottom.)
---
Evening Read
Leon Wieseltier reflects on the lessons of Palmyra's rubble:
These ruins, all ruins, have had the effect of lifting the past out of history and into time. They carry the spectator away from facts and toward reveries. ...

We call this the Ozymandian feeling, after Shelley's stinging sonnet of 1818; but we might also call it the Palmyrene feeling, because it was articulated at greater length, and in inferior verse, by Shelley's friend Thomas Love Peacock 12 years earlier, in a long poem called "Palmyra." "Time asserts his empire over the ruins. ... This pomp of ruin presses on the heart…" Yet as the world contemplates the destruction of Palmyra, I mean its destruction in our day, on our watch, we must resist the customary romanticism. It induces an aesthetic passivity, which would go too nicely with the West's political passivity.

Barbarism should provoke more than poetry. Enough spectatorship! There was nothing metaphysical or inevitable about the recent detonation of the Temple of Baalshamin and the Temple of Bel. ISIS was not acting as the agent of time. It was acting as the agent of its savage ambitions. What was done in Palmyra was a crime. The crime was committed in particular circumstances and for particular ideas—in geopolitical and ideological contexts. There is no escape from these contexts into lyrical speculations. This war on a parcel of a universal human patrimony—people still believe in such things, don't they?—was part of a larger war, an actual war, over territory and power and the meaning of life.
---
Reader Response
Martha pushes back on our previous reader who believes it's condescending to say that people like his intellectually disabled daughter can't tell right from wrong:
My 60-year-old sister with severe autism and significant intellectual impairment (IQ 40-50) cannot understand these concepts. She is amoral, and with no empathy or scruples, she is unable to form any but the most shallow emotional attachments. In effect, she's a sociopath.

Not all people with mental impairment are created equal, and it is simply wrong and unfair to insist that is so. These people are individuals and must be judged on a case-by-case basis.  Holding someone like my sister accountable would be truly cruel and unusual punishment—the equivalent to holding a two-year-old accountable.
---
Verbs
Airport lactation pods reviewed, Putin-held cat cuddled, drone-attacking chimp planned ahead.
---
Answers: LEGOs, POPE FRANCIS, space-taxi
---