The Atlantic Daily: The White House and Syrian Refugees, Congress and the Iran Deal, Floods in Japan
The U.S. said it will accept at least 10,000 Syrian refugees, Senate Democrats cleared the way for the Iran deal, heavy floods drove thousands of people from their homes in Japan, and more.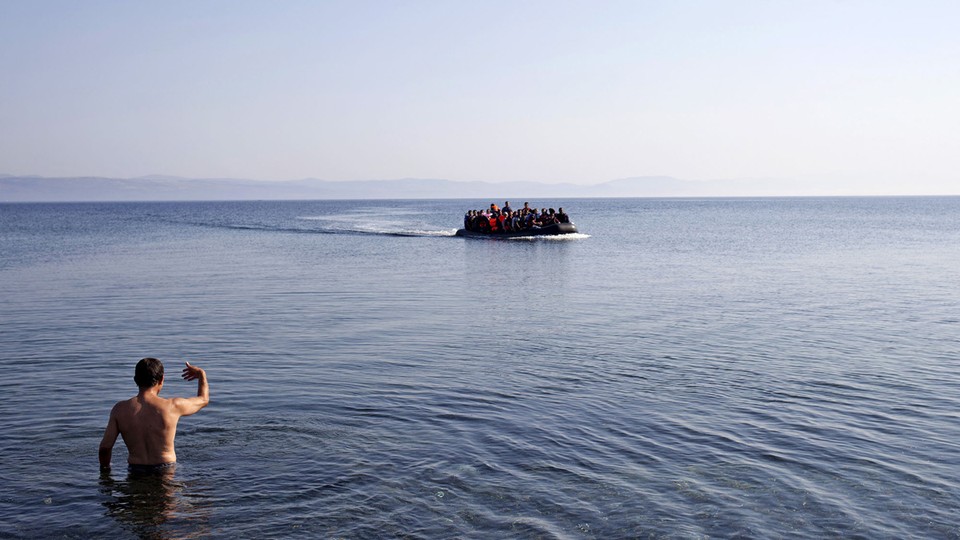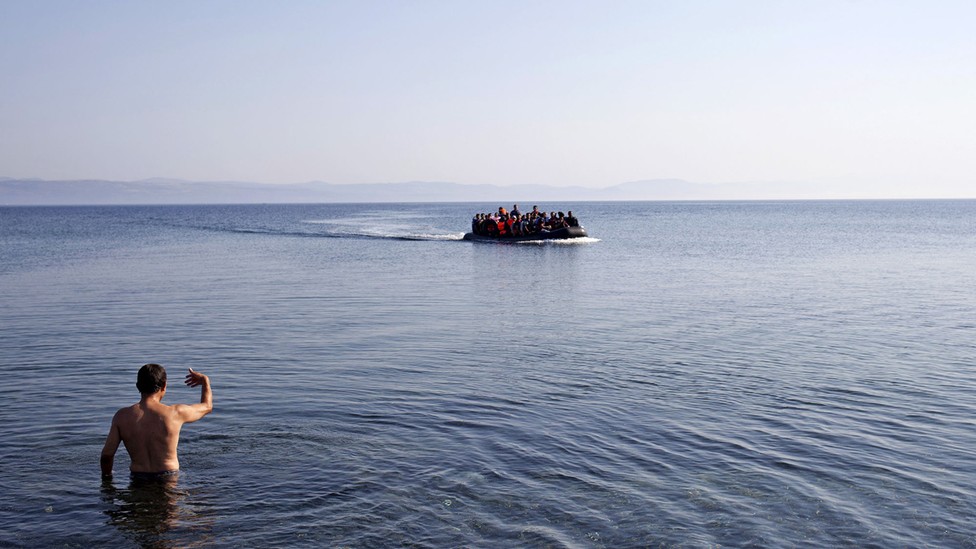 What We're Following: In the White House
The Obama administration announced it will accept at least 10,000 Syrian refugees in the next fiscal year, which begins next month. Nearly half of Syria's population of 22 million has been displaced since the start of the civil war there in 2011. In fiscal year 2015, the United States accepted 70,000 refugees—about 1,500 of them from Syria.
In Congress: In a 58-42 vote, Senate Democrats blocked a measure from Republicans that sought to kill the Obama administration's nuclear deal with Iran. Republicans had long threatened to pass the disapproval resolution, and President Obama had long threatened to veto it. Now, he won't have to. Up next: some Republicans will try to defund Planned Parenthood, and both parties will try to fund the government.
In Japan: More than 100,000 people have fled their homes after days of unprecedented rain created heavy flooding and mudslides, destroying homes and landscapes. Tropical Storm Etau has brought more than 20 inches of rain within a 72-hour period.
---
Snapshot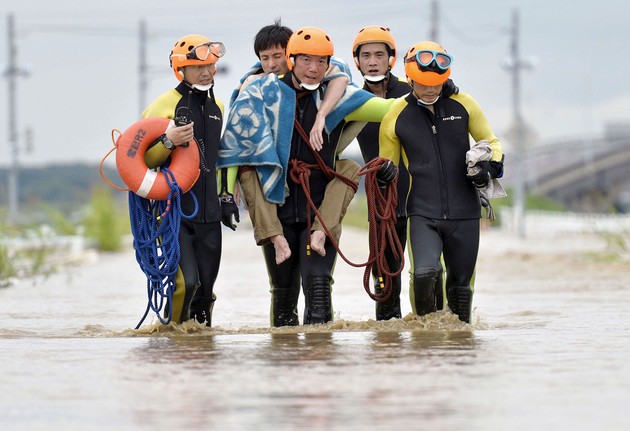 ---
Quoted
Baldomero "Baldo" Hernandez, principal of Westside Elementary in Five Points, California: "Drought is like a cancer. It kills you slowly."
Joan Williams,  director of the Center for WorkLife Law at U.C. Hastings: "Men really do want work-life balance. They are just as dissatisfied [as women] with these all-or-nothing jobs, and they are leaving."
Marina Elliott, a doctoral student at Simon Fraser University and a member of the team that discovered Homo naledi: "I was predisposed to extreme environments. Telling me that I'd have to do climbing, that it would be underground, and that it would be strange and potentially dangerous ... it appealed."
---
News Quiz
1. Scientists announced that fossils found in South Africa belong to a new species of ______________.
(See answer or scroll to the bottom.)
2. The governor of _____________ announced a minimum-wage increase to $15, to be phased in for all employees by 2021.
(See answer or scroll to the bottom.)
3. The American rock band ___________ bashed Mike Huckabee and Kim Davis for using its popular 1980s song at a rally.
(See answer or scroll to the bottom.)
---
Evening Read
Andrew Moravcsik, husband of Anne-Marie Slaughter, explains why he chose to put his wife's career first:
The nearly impossible expectations facing professional women pose a stark dilemma for ambitious young people planning two-career marriages. One option is to try to tough it out, which some couples manage, but others do not. A recent study of Harvard Business School graduates reveals that the vast majority of alumnae initially expect their career and their spouse's career to rank equally. However, among those who have kids, more than two-thirds end up doing most of the child care. Another option is not to have children. Wharton School research shows that an increasing number of young professional couples are opting to forgo child-rearing altogether.

More than a quarter century has passed since Arlie Hochschild's The Second Shift powerfully made the case that women cannot compete fairly with men when they are doing two jobs and men are doing only one. The classic response has been to ask men to help more at home. But "help" is not what is needed. Men must also take the lead.
---
Reader Response
A reader pushes back against Ian Bogost's good-natured rant about what he calls "quitpieces"—personal essays from people quitting their jobs:
While the usefulness of Oliver Lee's "quitpiece" may be questionable, you know what's less useful? Ian Bogost's whining about it.

As someone who just spent four years figuring out that academia wasn't for me, bailing pre-dissertation and returning to the private sector, Lee's piece would have been useful for me at a certain point. A piece that let me know that the vision I had of academia in my head didn't match the reality (which, in my experience, Lee describes reasonably well) could have saved me a few years of feeling like I was quitter for deciding / realizing that finishing a dissertation for the sole purpose of getting people to call me "Doctor" wasn't worth it. It could have gotten me out of academia back into a job where I felt like I was making a difference in the world while also not having to pinch pennies.

Sure, academia can be a pretty sweet gig with "some of the best features of any job." But it isn't always. And in a world where there's plenty of room for articles about "the real voice of siri," breakdowns of which GOP candidates are attacking or being attacked by Trump, and how "Black Mirror is the perfect show for Netflix," maybe an article that helps someone figure out what they want to do with their life isn't that bad.
---
Verbs
Insect-spraying flight canceled, tennis player-tackling NYPD responded, Silicon Valley legal battle dropped, and Pentagon plague samples shipped.
---
Answers: HUMAN ANCESTOR, NEW YORK, SURVIVOR
---