The Atlantic Daily: Papal Preparation, Volkswagen Fallout, Greek Election
Pope Francis wrapped up his visit to Cuba, Volkswagen saw its shares plummet, Greece reelected the prime minister who resigned last month, and more.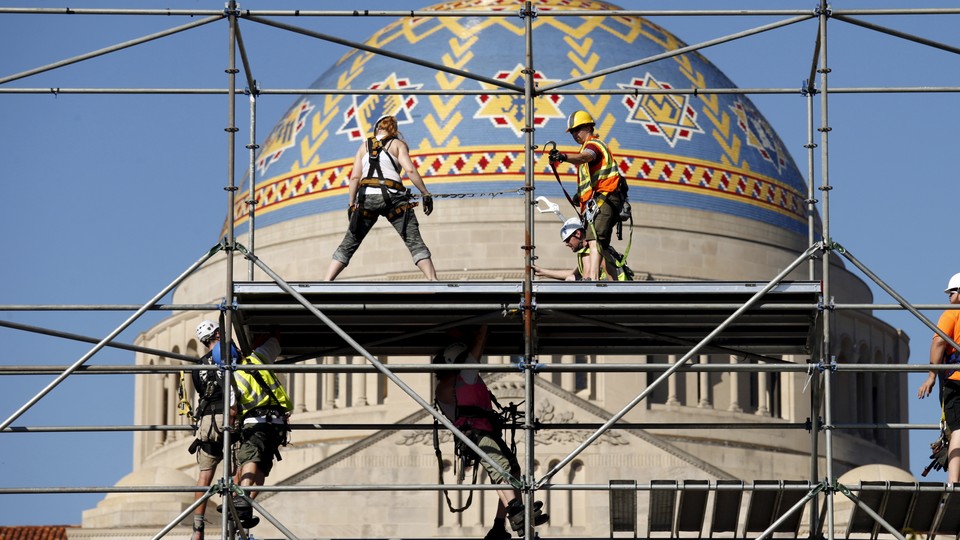 What We're Following: The Pope Is Coming to Washington
But first, let's go over his weekend visit to Cuba. Pope Francis went off-script a handful of times, thanking nuns and women religious and giving grandfatherly advice to some millennials. Meanwhile, in the U.S., congressional Democrats and Republicans are being recruited to "act as blocking tackles, willing to restrain any of their colleagues intent on trying to reach out for a papal touch as he walks onto the floor of the House," where Francis will give a speech later this week.
Falling Off the Volkswagen: Last week, the Environmental Protection Agency ordered Volkswagen to recall half a million of its cars for cheating on emissions testing. This week, the German automaker is paying for it: Shares have dropped by over 20 percent—Volkswagen's biggest one-day fall—and the company could face criminal charges and a fine of $18 billion from the Justice Department.
Election in Greece: Alexis Tsipras is back as Greece's prime minister, just months after his party lost its majority in parliament. The outcome signifies a big turnaround for Tsipras, who was first elected in January by campaigning against the austerity measures imposed on Greece by its creditors. Tsipras ended up accepting such measures this summer for Greece's third international bailout, and then resigned after the deal angered members of his own party.
---
What You're Wondering
The Atlantic is in search of great questions. We want yours. We'll be posing prompts here to find out what you want to know about a particular theme or story thread. Then we'll use your curiosity as inspiration for coverage going forward.
We're continuing to follow up on Ta-Nehisi Coates's cover story. So tell us:
What do you want to know about mass incarceration?
---
Snapshot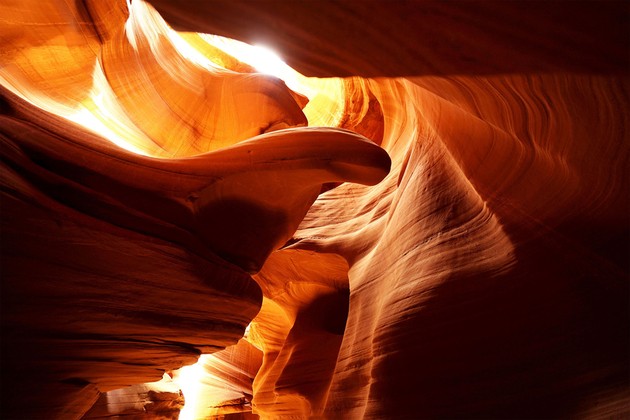 ---
Quoted
Don Ferguson, author of Reptiles in Love, on what happens when couples try to assemble furniture together: "Do you trust me? Do you think I'm stupid? Do you think I have no skills? Do you wish your old boyfriend was here doing this?"
Rachel Simmons, author of  The Curse of The Good Girl: "The 'lucky girl' hashtag makes it appear like you were walking along and simply got proposed to."
Enrique Pumar, chair of the sociology department at The Catholic University of America: "The Catholic Church no longer has a monopoly. Today, people have options."
---
News Quiz
1. The Republican pool of presidential candidates is growing smaller: ___________ is the latest to drop out of the race.
(See answer or scroll to the bottom.)
2. Only a few weeks into the National Football League's season, there have already been ___ concussions.
(See answer or scroll to the bottom.)
3. A new CDC study debunks the misconception that ____________ are the biggest consumers of fast food.
(See answer or scroll to the bottom.)
---
Evening Read
Ed Yong recounts how genome sequencing gave Lilly Grossman, who has a rare genetic disorder, a diagnosis, a future, and a community:
When I first spoke to the Grossmans in 2013, they had just celebrated Lilly's 16th birthday. "That was the first one where we've known that Lilly will be here on her next one," Gay told me. "That alone was worth the sequencing. It bought us time. We always thought there wasn't much time."

I caught up with them again last month. With Lilly about to start at college, their spirits are still up—and for reasons beyond simply buying time. Lilly's case has acted as a magnet for others with the same mutation. Families with the same problem read about Lilly's case and contacted the Grossmans. Doctors and geneticists looked at their own patients and saw a new explanation behind puzzling symptoms. Before, there were isolated pockets of people around the world, dealing with their own problems, alone for all they knew. Now, there's a community.
---
Reader Response
Joining our ongoing discussion of microaggressions, a reader reflects on being asked "Where are you from?" and adds:
While I agree that how we're to deal with the term and phenomena of microaggressions is a valid topic, I feel there's a certain disingenuous streak to some critiques. In so many ways, all discourse on race, up until recently, was controlled and policed by rules created by whites for how we all should go about discussing race (Barack Obama follows those rules every day). That doesn't mean that everything people of color think about race or how we should discuss race is right or valid. But I do think more white critics should look deep into themselves and think about whether or not they also simply have problems with people of color creating and enforcing their own rules concerning discourse. ...

What we are dealing with now in this country concerning race is partly a result of people of color asserting power and taking advantage of opportunities to express themselves in ways that they did not possess before. Given how often Americans of color have been historically silenced, perhaps more listening—real listening—on the part of whites would also be useful.
Read the full comment, and a few other perspectives, here.
---
Verbs
Pizza-carrying rat scurries, how to find your Uber rating explained, 20-step recipe for homemade maple syrup outlined.
---
Answers: SCOTT WALKER, 14, LOW-INCOME AMERICANS
---