The Atlantic Daily: Pope Mania Begins, EU Backs Migrant-Quota Plan, Volkswagen Hits the Skids
Pope Francis touched down in Washington, Europe approved a relocation plan for thousands of refugees, Volkswagen said it's worse than we thought, and more.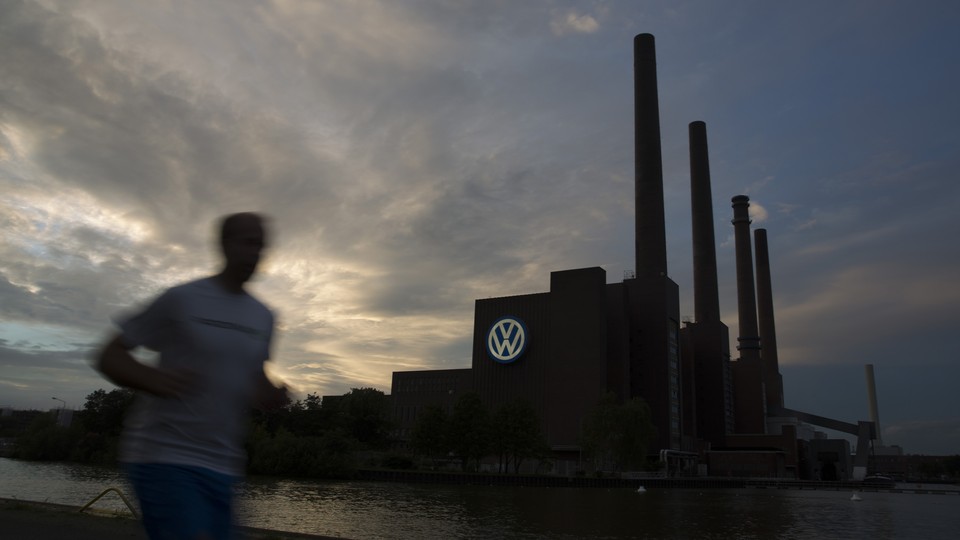 What We're Following: Tracking the Pope
Literally. Thanks to FlightAware, interested users watched Pope Francis's flight path to the nation's capital, where he arrived late this afternoon. His plane made a couple donuts over South Carolina, however, because President Obama was running late to greet him. Up next for the Pope: various events that will ensnare D.C. denizens in traffic and a speech to Congress. This is his first-ever visit to the United States.
A Small Dent in a Growing Crisis: European Union ministers approved a plan to distribute 120,000 migrants across Europe. Under this plan, migrants now in Greece, Hungary, and Italy will be moved to other EU member states over the next two years. Four Central European countries resisted the deal; one of them, Hungary, has been transporting migrants inside its borders to other countries and building a fence along its Serbian border to keep more from entering.
But Wait, There's More: Volkswagen revealed that about 11 million of its diesel vehicles are equipped with the software that helped them cheat emissions tests worldwide. Last week, the Environmental Protection Agency ordered the German company to pull vehicles with this software from U.S. roads. Volkswagen plans to spend about $7 billion on "necessary service measures and other efforts to win back the trust of our customers."
---
Snapshot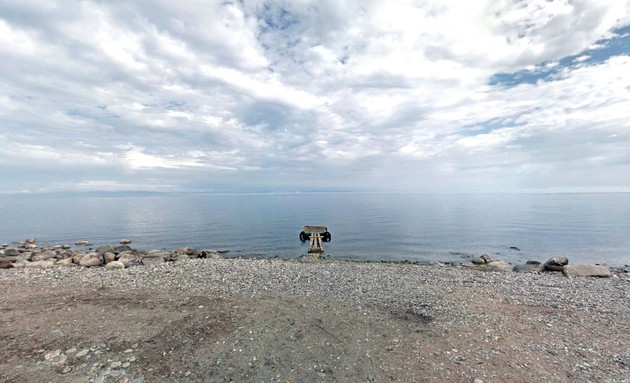 ---
Quoted
Christopher Hale, executive director of Catholics in Alliance for the Common Good: "The next person who tells me Pope Francis is a Democrat—I'm going to punch them."
James Meadow, who studies humans' personal microbial clouds: "In my office, when I walk across the room, I'm carrying behind me an invisible train of air. On a microscopic level, it might look something like an 18-wheeler going down a dusty road."
Joel Bach, co-producer of Years of Living Dangerously: "They turn on the TV, they see Matt Damon driving down the highway … and hopefully they get sucked in and before they know it they're watching a documentary."
---
News Quiz
1. Brazilian biologists once named a newly discovered bee species after a character on the TV show _____________.
(See answer or scroll to the bottom.)
2. In a new survey,  _____ in four LGBT students reported experiencing sexual harassment on college campuses.
(See answer or scroll to the bottom.)
3. Online coupon company ________ cut more than 1,000 jobs.
(See answer or scroll to the bottom.)
---
Evening Read
Will McGrath tells the story of what happened when a friend lost her iPhone in the Hamptons—and later found out it was taking photos in Yemen:
An adorable kid in a purple plaid shirt, maybe a little over 2 years old, with his knock-off Nikes velcroed onto the wrong feet. … Now a picture of a man, probably around 30, dressed in a robe and head wrap and lounging on a mattress. … Now more pictures of cute kids, two boys and a girl, all under 10. They are playing with an assault rifle, hoisting it over their shoulders, cradling it. … A stoic teenager appears in this series as well, resting on his haunches and holding the rifle by its muzzle like a walking stick, crouched with the weary air of a boy soldier returned home from the front.

More than 300 pictures like these uploaded automatically to Maura's iCloud once the missing phone came back online in Yemen. There were landscape shots, selfies, Internet memes, pictures of dinner, portraits of military and political figures (Syria's murderous tyrant Bashar al-Assad and a pre-execution Saddam Hussein both made an appearance), and scores of photos of what appeared to be one extended family. Many of the pictures consisted of cryptic images taken from the Internet and overlaid with lines of Arabic text.

When the pictures of the assault rifles showed up, Maura's family contacted the FBI.
---
Reader Response
Atlantic reader Greg Weiner, who teaches political science at Assumption College and wrote American Burke: The Uncommon Liberalism of Daniel Patrick Moynihan, emails a long and comprehensive defense of Moynihan:
Ta-Nehisi Coates in his cover story makes a powerful case against what he calls the "carceral state" but virtually none linking his foil—Daniel Patrick Moynihan—to it.  Coates neither claims Moynihan's 1965 report on the African-American family was responsible for subsequent incarceration policies nor accuses Moynihan of orchestrating them.  Instead, he locates one issue aside the other, inviting, all but goading, the reader to draw the causal inference he does not explicitly make.  Coates implies.  He generalizes.  He kneads anecdotes into impressions.  In short, Coates does to Moynihan what he falsely accuses Moynihan of doing to the African-American family.  
Read the full argument, and join the discussion, here.
---
Verbs
Selfie-related deaths reported, iPhone 6S reviewed, Brian Williams returns.
---
Answers: THE BIG BANG THEORY, THREE, groupon
---