The Atlantic Daily: Pope on Abortion, Gay Marriage Battle in Kentucky, Obama Hikes a Glacier
The Pope surprised the Catholic world, a county clerk denied marriage licenses to gay couples, POTUS continued his tour of Alaska, and more.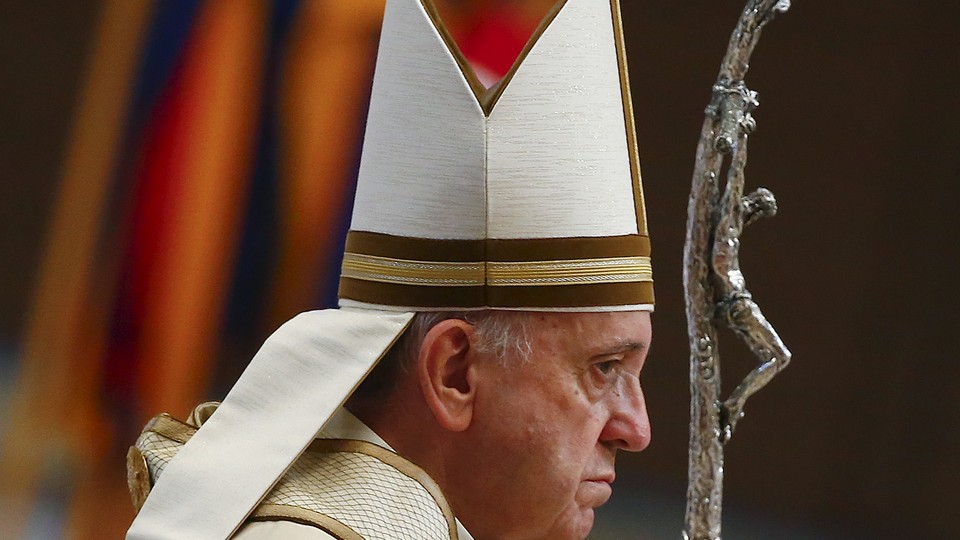 What We're Following: Pope on Abortion
Pope Francis announced that all Catholic priests can absolve women who seek forgiveness for abortion. In most countries, only bishops are allowed to approve forgiveness for abortion, which in Catholicism is considered a grave sin. (In the United States, most bishops have bestowed that authority onto priests.) The decree is temporary, however, and has some caveats.
Standoff in Kentucky: Last night, the U.S. Supreme Court ordered Rowan County clerk Kim Davis to start issuing marriage licenses to gay couples. But this morning, Davis, citing her faith, denied the documents to two same-sex couples, and the interaction was caught on tape.
Obama in Alaska, Cont'd: As part of a public awareness campaign for climate change, President Obama hiked toward Exit Glacier and went on a boat tour of Kenai Fjords National Park in Alaska. He also stopped by a local eatery that serves "Obamalettes." Up next: surviving the wilderness with Bear Grylls.
---
Snapshot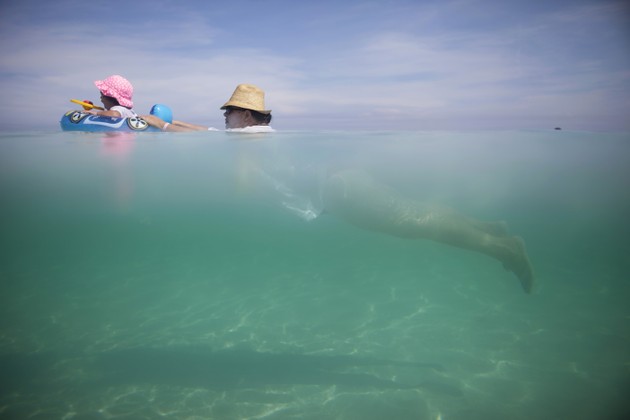 ---
Quoted
Manu Prakash, the Stanford University engineer who created the Foldscope: "The biggest thing we're trying to do is to make people curious. Our ambition is that every kid should be able to carry a microscope in their pocket."
Jason Scott, historian at the Internet Archive and founder of the Archive Corps: "I've gained a reputation as someone you let know when things are going away."
Tyffani Delacruz, whose home was flooded by Hurricane Katrina when she was 13: "All of a sudden, we were homeless. I come from a nice, middle-class family. You never think at 13 that everything can be taken away from you, but that's what happened."
---
News Quiz
1. David Petraeus, a former Army general and CIA director, suggested that the U.S. enlist the help of members of ___________ in the fight against the Islamic State.
(See answer or scroll to the bottom.)
2. New Zealand picked four finalists from more than 10,000 design submissions for a new _______________.
(See answer or scroll to the bottom.)
3. The state of _____________ announced it will move thousands of prisoners out of long-term solitary confinement.
(See answer or scroll to the bottom.)
---
Evening Read
Kathryn Edin and H. Luke Shaefer describe how some of the poorest Americans sell blood plasma to support their families:
The first thing the 21-year-old does when she gets to the donation center is check in, and as a regular donor, she can bypass the initial, time-consuming health screening. She proceeds to a kiosk, rhythmically clicking the mouse to answer the required questions about her health. "When you get there, they have you fill out … 22 questions…They ask you about your health and, like, if you've had any recent tattoos or been in jail or had any piercings lately." Her husband has too many tattoos and doesn't remember the exact times and places he acquired all of them, details that the plasma center requires. He says he has been told he "need not come by" to donate.

After completing these initial steps, she sits in the waiting room, listening for her name to be called. She describes what happens after that: "They take your blood pressure and your temp. And then if everything is okay, you wait and get your finger pricked to test for your iron and your protein and stuff…Usually, it be during my time of the month that my iron really goes down." Lately, the iron pills she has tried haven't been working. This terrifies her, because "donating" is the bedrock of the family's finances right now.
---
Reader Response
From a James Fallows reader in the U.S. discussing the recent nuclear deal:
Look, the Iran deal is, obviously, controversial and I guess that arguments can be made on both sides of the debate.  But the fact that every single Republican member of Congress is going to vote against the deal—not just most of them, but every one of them—and, as you point out, most of them announced their opposition even before they knew what the terms of the deal were, strongly suggests that the politics of this issue here have little or nothing to do with the merits of the deal but rather with the take no prisoners war that the GOP is waging against the Obama Administration and the Democratic Party.
---
Verbs
Dow tanks, teenagers protest, secret U.S. drone campaign against ISIS exposed.
---
Answers: AL-QAeDA, NATIONAL FLAG, CALIFORNIA
---