The Atlantic Daily: Obama and the Iran Deal, Freddie Gray Trial, Tragedy in the Migrant Crisis
The Obama administration secured enough Senate votes to keep Congress from blocking the nuclear deal, hearings began in the case of Freddie Gray's death, a heartbreaking photo emerged in Europe's migrant crisis, and more.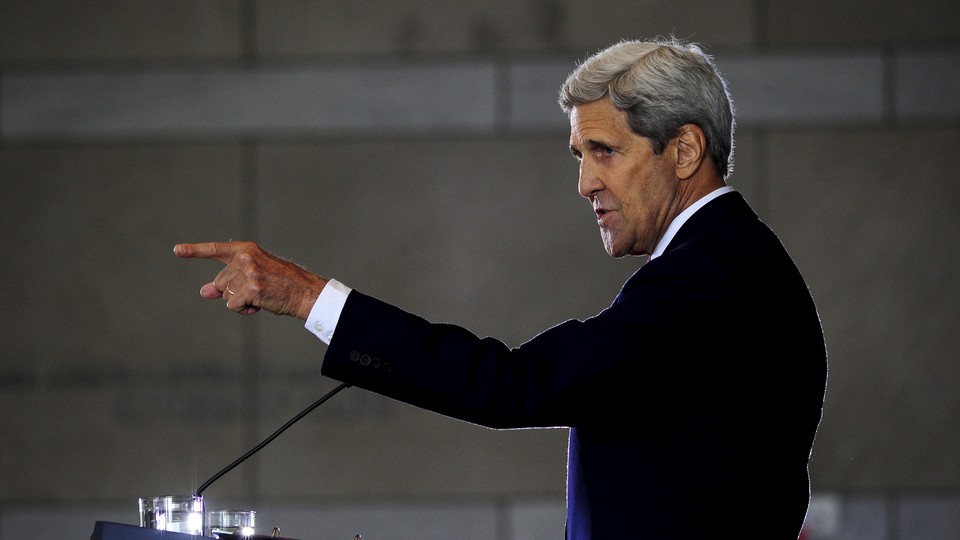 What We're Following: And Mikulski Makes 34
Democratic Senator Barbara Mikulski's support of the Iran nuclear deal gave the Obama administration the votes it needs to guarantee that Congress can't block the agreement. Mikulski's endorsement comes a day after ones by Senators Chris Coons and Bob Casey. Congress could still oppose the deal by voting to disapprove of it, but the president now can override such a resolution.
The Beginnings of a Trial in Baltimore: A judge denied two motions in the case that plunged the city into riots in April: one to dismiss charges against six police officers charged in the death of 25-year-old Freddie Gray, and another to recuse Baltimore State Attorney Marilyn Mosby's office from the case. Next up: Prosecutors and defense attorneys will argue whether the officers should be tried separately.
A Heartbreaking Scene: At least 12 Syrians, including several children, drowned off the Turkish coast while crossing the Aegean to reach Greece. A Turkish news agency released a photo that showed one of the victims, a young boy, laying face-down on the shore of Bodrum. The photo spread quickly on social media, where users expressed shock.
---
Snapshot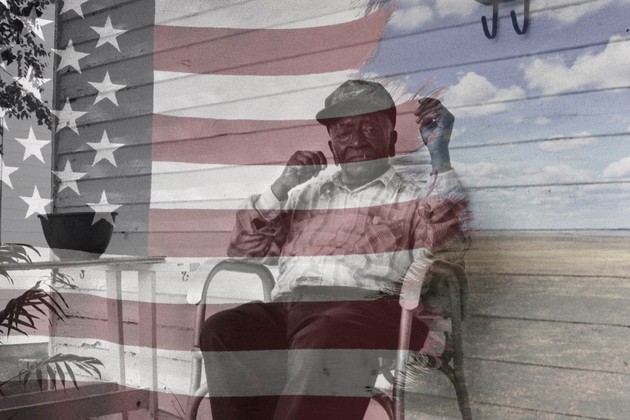 ---
Quoted
Congressman Tom Cole, a Republican from Oklahoma: "I'm tired of people threatening members of their own team. What's wrong here is Republicans treating other Republicans like they're the enemy."
Lenina Nadal, the communications director for the anti-gentrification group Right to the City: "It is an ideal time to  expand the idea that inhabitants not only have a right to their home, a decent, sustainable home, but also to the community they created in their city."
Bran Ferren, co-founder of Applied Minds, Inc., about the Internet: "It is the most important storytelling invention since the concept of language."
---
News Quiz
1. Starting in January, _____________ will be the only female late-night host on the air.
(See answer or scroll to the bottom.)
2. Approximately ________ prisoners in California are currently held in solitary confinement.
(See answer or scroll to the bottom.)
3. Reality TV show Female Food Heroes shows viewers what real life is like in rural ___________.
(See answer or scroll to the bottom.)
---
Evening Read
David A. Graham on the disasters that keep emergency planners up at night:
A script for a FEMA table-top exercise gaming out a triple Maximum of Maximums scenario, featuring sub-Sorkinian news voiceover, is a mix of slapstick and horrifying. The exercise imagines a huge hurricane barreling up the Atlantic Coast from the Outer Banks to New England. Then a large earthquake strikes Puerto Rico, followed by a huge, 700-mph tsunami on the East Coast. FEMA's drill anticipates tens of thousands dead, a factor more missing, millions without power, and 13 states pleading for federal disaster assistance.

It wouldn't require a triple-threat like that to create a human tragedy, as Katrina proved 10 years ago. Several things tie such MOMs together. Experts worry that there's inadequate preparedness among the public. In most cases, it is the poor who are hit hardest—again and again, planners told me they worried about affordable housing. "I know of no community that did not have affordable-housing issues before a disaster, and none of them got better—they always got worse," [FEMA Director Craig] Fugate said. And in almost every case, it is not the immediate human death toll, however ghastly, that truly worries the experts. It's the massive disruption to the life and livelihood of the survivors.
---
Reader Response
Atlantic reader Bert Clere remembers one of the edgiest comedians of the early aughts (read his full comment here):
Just about everything Borat said or did was offensive to PC sensibilities.  Of course everyone knew that this was a liberal, Jewish comedian playing on stereotypes. The common refrain: "The joke is on the people who don't know who Sacha Baron Cohen really is."

But I remember laughing hardest with my friends at the things Borat said, not at the idea that he was tricking people.

"In Kazakhstan we say that to give a woman a vote is like giving a monkey a gun: very dangerous!"  

"I arrived in America's airport with clothings, US dollars, and a jar of gypsy tears to protect me from AIDS."

These things are funny because they are offensive. I think it goes back to Freud's conception of jokes. Borat is a character specifically designed to offend every cultural sensibility in the 21st century West.  He says things that most of us would never dream of saying, or want to.  But when he says them, it acts as a catharsis that cuts through the moral seriousness and tension our culture has built up around political correctness and culturally sensitivity.
---
Verbs
McDonald's breakfast hours elegized, women students in U.S. Army Ranger School allowed, Taylor Swift criticized.
---
Answers: SAMANTHA BEE, 6,400, TANZANIA
---