The Atlantic Daily: Mecca Mourns, Cuba Pardons, a Nation Remembers
A construction accident in Mecca killed more than 80 people, Cuba pardoned thousands of prisoners, the U.S. marked the 14th anniversary of 9/11, and more.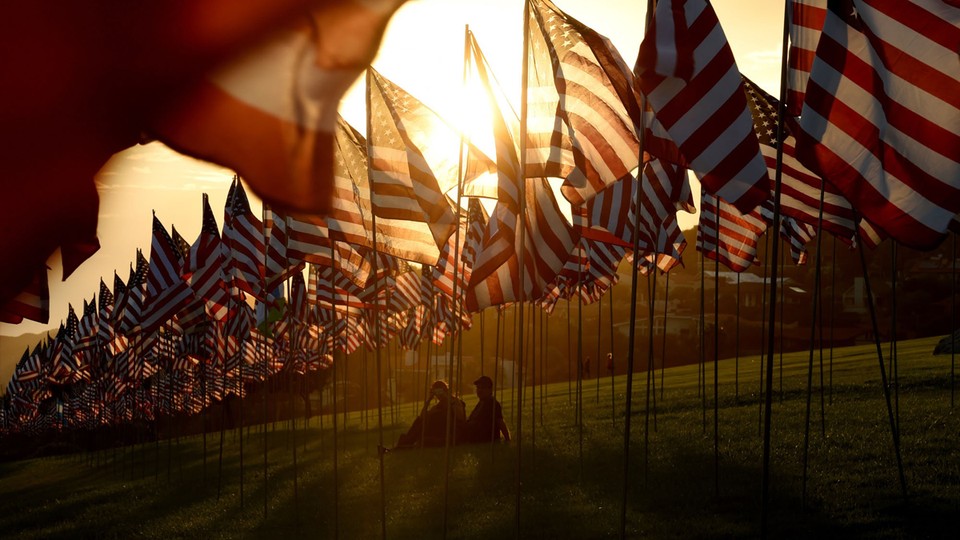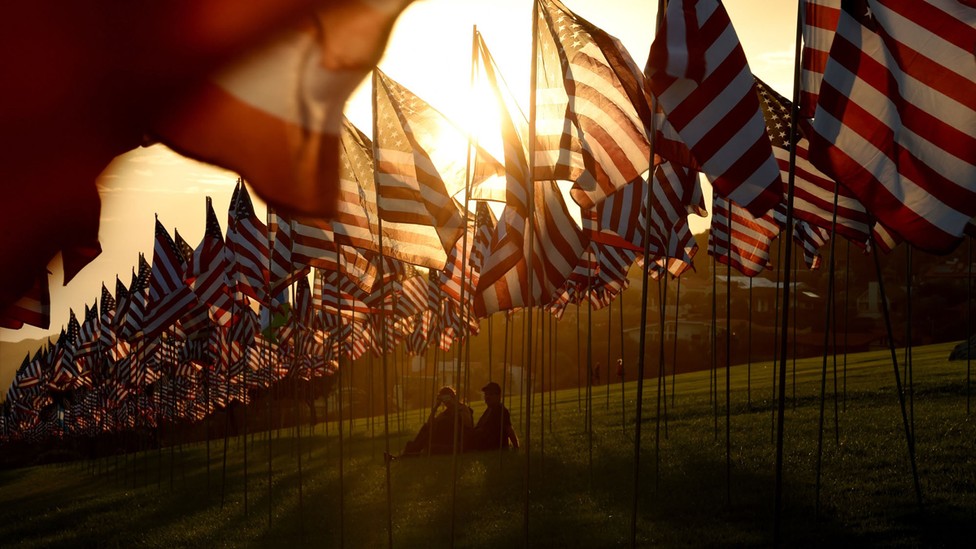 What We're Following: A Deadly Accident
A construction crane collapsed in Mecca, Islam's holiest city, killing 87 people and injuring 184. Local media attributed the collapse to high winds, and video footage from the scene showed heavy rains at the time. The crane broke through the Grand Mosque, the world's largest.
The Pope Is Comin' to Town: For Cuba, that meant ordering the release of over 3,500 prisoners before he arrives later this month. This isn't the first time Cuba has granted amnesty to prisoners in anticipation of a papal visit, but it is the largest release of its kind: In 2011, fewer than 3,000 prisoners were set free, and in 1998, about 300 prisoners.
14 Years Later: President Obama observed a moment of silence on the White House lawn, and told service members at a town hall in Maryland about the moment he learned of the hijacked planes. Over the years, pieces of salvaged steel from Ground Zero have made it to communities in all 50 states and several countries, where they were turned into memorials.
---
Snapshot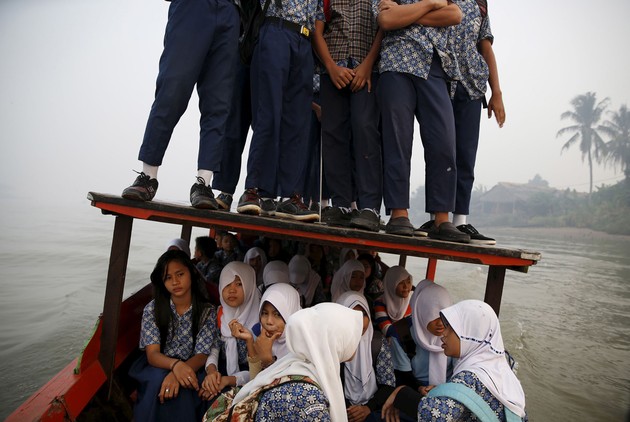 ---
Quoted
Rachel Barr, a developmental psychologist at Georgetown University: "It turns out that babies are really bad with phones."
Roger Smallbeck, a retired fire chief in Chanhassen, Minnesota, who received an 80-pound piece of  steel from the Twin Towers through a Port Authority program: "I had it sitting on the table down in the meeting room [at the fire station] and I had a big towel draped over it. I said, 'Here's a piece of the World Trade Center,' and pulled the cover off it."
H. Luke Shaefer, coauthor of the new book $2.00 a Day: Living on Almost Nothing in America: "There's sort of a constant, perpetual state of crisis. … People spend a significant amount of their time trying to—it's really work—trying to generate that small amount of cash."
---
News Quiz
1. The mayor of ___________, considered a rising star in the Democratic Party, said she is not seeking reelection.
(See answer or scroll to the bottom.)
2. In her shocking loss in the semifinals of the U.S. Open, Serena Williams made _____ unforced errors.
(See answer or scroll to the bottom.)
3. A physician in Gaza City has successfully 3D-printed a ___________ for $5.
(See answer or scroll to the bottom.)
---
Evening Read
Olga Khazan on how modern consumer goods—made of synthetic materials that release carcinogens when they burn—endanger firefighters' health:
There's a misconception that only the firefighters who responded to the World Trade Center attacks on 9/11 risk developing cancer, because of their exposure to asbestos and jet fuel. But in fact, cancer threatens firefighters everywhere, every day.

Although a causal link has not yet been proven, the association between firefighting and a greater cancer risk began to build about 10 years ago. A meta-analysis found that firefighters have a higher risk of multiple myeloma, and possibly a greater risk of contracting non-Hodgkin lymphoma, prostate, and testicular cancers. From there, more evidence rolled in …

"The longer you're a firefighter, the greater your chance of getting some kind of cancer," says Susan Shaw, the executive director of the Marine & Environmental Research Institute and a professor of environmental health sciences at the State University of New York in Albany. "These are people who have a gladiator mentality, and they're really tough. [But] now you have a different kind of danger."
---
Reader Response
Earlier this week on The Atlantic, security expert Bruce Schneier took stock of our collective anxieties in the wake of the Ashley Madison hack. Is our online activity ever really private? A reader takes that worry a step further:
In a non-material realm where all data can be fabricated and easily transferred, what's to prevent hackers from framing people?

The example I keep returning to is Internet child porn. In the case of criminal offenses like that, the presumption of innocence tends to get hindered from the outset by the severity of the charge. The mere accusation is enough to put someone under a cloud of suspicion, or to impeach their credibility. And it seems to me that anyone who can hack a computer network can also compromise someone's home computer to plant files on it. …

I'd be interested in learning anything more about that risk that I could find out from other readers.
Read the full comment, and respond, here.
---
Verbs
Rick Perry campaign dropped, the life of a professional cat photographer revealed, and a 9/11 rescue dog's 16th birthday celebrated.
---
Answers: baltimore, 40, STETHOSCOPE
---