The Atlantic Daily: Execution in Georgia, Trevor Noah Debuts, Jack Warner Banned
Kelly Gissendaner was denied clemency, a Daily Show host took over, a former FIFA exec got a lifetime red card, and more.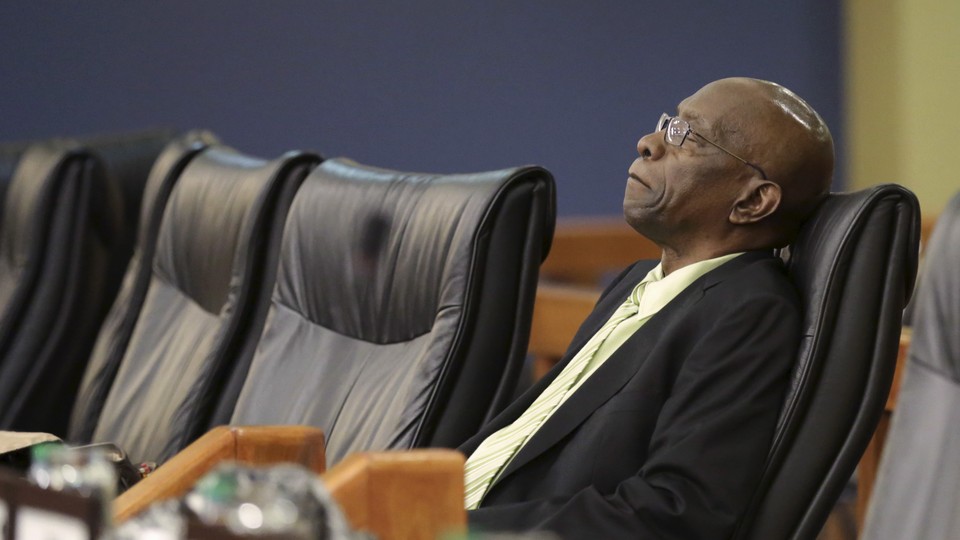 What We're Following: Death for a Georgia Inmate
Despite a last-minute appeal from Pope Francis and former wardens, the Georgia Board of Parole and Pardons denied clemency to Kelly Gissendaner during a Tuesday hearing. Gissendaner is slated to become the first woman executed by Georgia since 1945 for persuading her boyfriend to kill her husband in 1997. Her execution is scheduled for 7 p.m. ET.
A New Face for the Daily Show: Trevor Noah formally took the helm of the Daily Show on Monday night. The South African-born comedian pledged to continue Jon Stewart's "war on bullshit," and his first monologue explored topics ranging from John Boehner's resignation to water on Mars. Initial reviews were mostly positive; many commenters noted the difference between Noah's edgy humor and his predecessor.
A Red Card for Jack Warner: Say it ain't so! FIFA's ethics panel handed down a lifetime ban from soccer to former FIFA vice president Jack Warner. Since his indictment by U.S. prosecutors in May in a wide-ranging corruption scandal, Warner has doggedly fought the allegations. His trial is expected to begin later this year.
---
Snapshot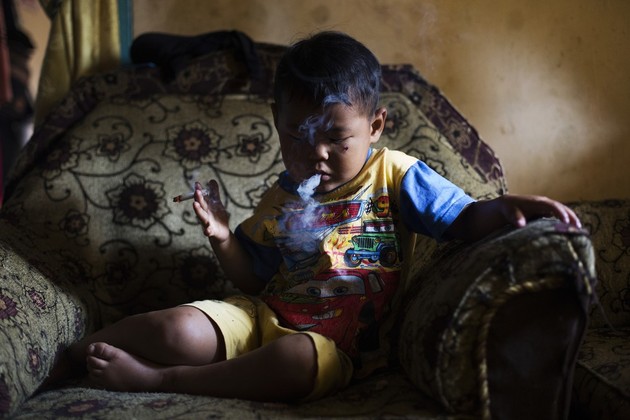 ---
Quoted
Michael Sorrell, president of Paul Quinn, a historically black college in Dallas: "I always found it distasteful when schools recruited me because I'm black. I don't want to be your diversity experience."
Andrew Siemion, director of the Search for Extraterrestrial Intelligence research center at UC Berkeley: "Getting a Ph.D. in astrophysics is already like jumping off a fucking bridge."
Kevin Lafferty, a parasitologist at UC Santa Barbara: "I believe in preserving all aspects of biodiversity, [and] I'm sure some mpeople will argue on moral grounds, but I've yet to see someone volunteer to act as a host for the last remaining pair of guinea worms."
---
News Quiz
1. Lin-Manuel Miranda received critical acclaim for his play about the life of Founding Father __________________.
(See answer or scroll to the bottom.)
2. MacGyver premiered on this day in _____.
(See answer or scroll to the bottom.)
3. Kellogg's spent __________ last year in advertising Pop Tarts alone.
(See answer or scroll to the bottom.)
---
Evening Read
Joshua Stephens shares what he learned about the economics of dog-walking from a decade in the profession:
Most contemporary articles on the subject trace (incorrectly) the first professional dog-walking outfit to Jim Buck, the son of a well-to-do family on Manhattan's Upper East Side. … In the '60s, he wound up an executive at an electronics firm, married, with dogs of his own. "I discovered soon enough that I preferred walking them and the neighbors' dogs in Central Park to putting on my tie and getting downtown to the office," he told The New Yorker. … When Buck died in 2013, obituary writers revealed their preference for his life story—a well-off young man forsakes, Buddha-like, a successful career in favor of a life wearing through his soles every two weeks—to [the earlier dog-walker] James Daley's. But the professionalization of dog walking had its roots not with wealthy individuals repurposing their equestrian lifestyles, but, more likely, with working-class people who cleaved it off from various jobs into which it had been traditionally folded.

Decades later, as the demand for dog walking has grown in particularly dense, gentrifying urban centers, many an entrepreneur has seized upon it as a scalable service enterprise like any other. Much to eager MBAs' dismay, it isn't.
---
Reader Response
John Herrick answers our question, "Would you take a magic pill to cure your stutter?"
With occasional exceptions, people like to be inspired when I'm telling them about my stutter.  In these instances I become some noble example of triumph over adversity, of perseverance in the face of stacked odds, of authentic insight miraculously shining through an inarticulate surface, etc.

But in contrast to other stutterers, I cannot see that my stutter has added anything of value to my personality.  It may have made me more inclined to read as a child. It certainly has pushed me toward introversion. Yet it's as fair to say that it's made me more anxious, violent, impatient, depressed, self-absorbed, and generally hard to live with than I otherwise might have been.  Speech therapy has curbed the worst of my stuttering, but it is expensive and exhausting.  So yes, I'll take that imaginary pill.
Read more readers' stories, and share your own, here.
---
Verbs
Beekeepers displaced, Snowden tweeted, "geniuses" revealed.
---
Answers: Alexander Hamilton, 1985, $32 million
---