The Atlantic Daily: Gitmo Prisoner Freed, U.S. Rates Untouched, GOP Debate Dissected
The U.S. transferred a Guantanamo Bay prisoner to Morocco, the Fed chose not to hike up interest rates, viewers gave postmortems of the second presidential debate, and more.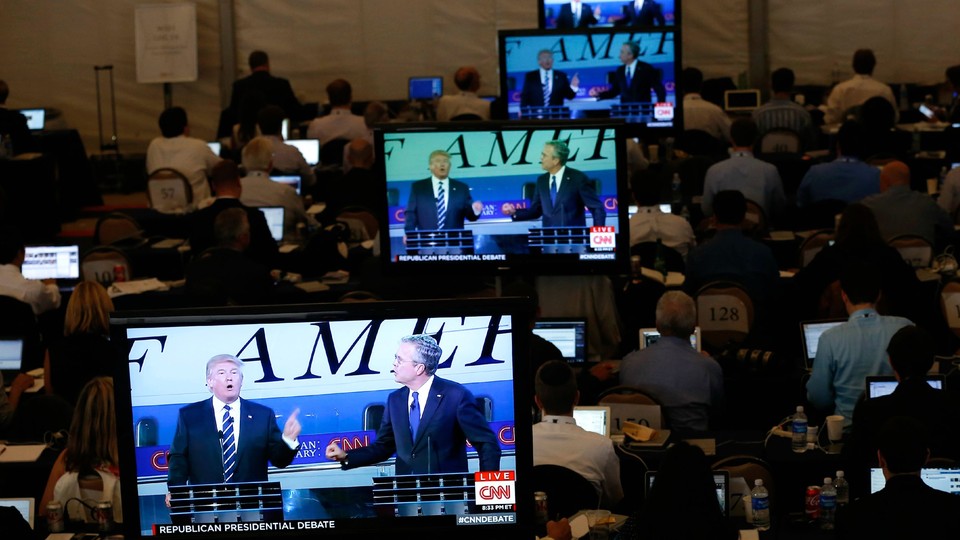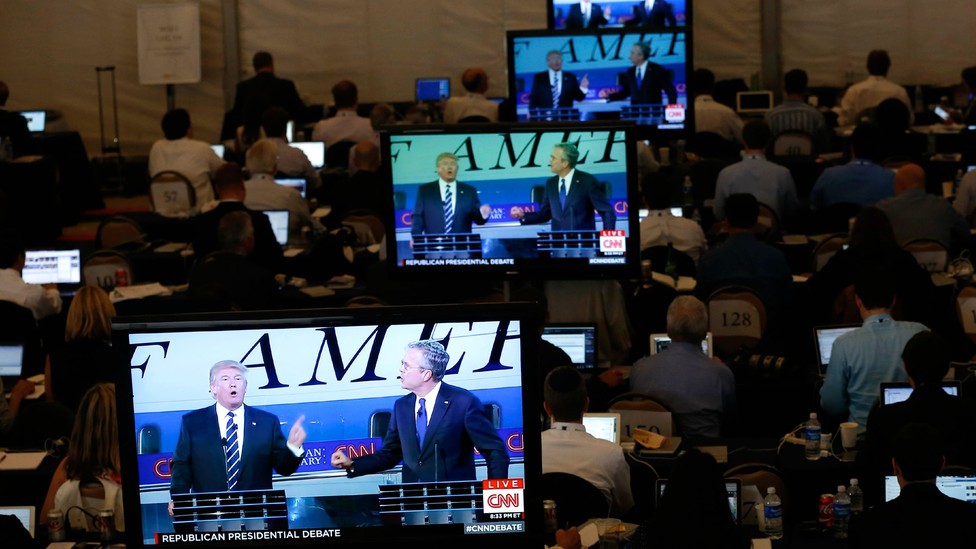 What We're Following: And Then There Were 115
The United States announced it has transferred a prisoner out of Guantanamo Bay to his home country of Morocco. Younis Abdurrahman Chekkouri, who officials say was a close associate of Osama bin Laden, had been at the detention center in Cuba since 2002. He was never charged with a crime, and was approved for release five years ago. President Obama has promised to close the prison since he was first elected. The prison's population is now 115.
Fed Maintains Status Quo: The U.S. Federal Reserve decided not to raise interest rates, leaving the bank's target range for the federal funds rate at 0 percent to 1/4 percent. The decision came after a two-day closed-door meeting and lots of anticipation, mostly because the Fed has not raised interest rates since 2006.
About Last Night: Did you miss the second Republican primary debate? Catch up with our live blog of the event here. Then read Molly Ball on Donald Trump's weak showing and potential forthcoming flameout; David Frum on who came out looking like a commander in chief; Julie Beck on the candidates' takes on mandatory vaccinations; and Zheping Huang and Heather Timmons on what it was like to watch the debate in China.
---
Snapshot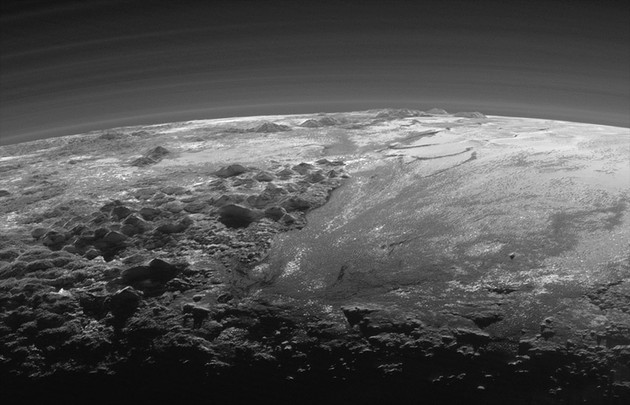 ---
Quoted
David Oyelowo, star of the movie Captive: "I'm not interested in a film that suffers from myopia because it only appeals to a certain subset of society."
Erin Clary Giglia, founder of Montage Legal Group: "Moms are probably the most efficient workers in the marketplace. But the way law firms are set up, that efficiency is not rewarded."
Laith-Ashley de la Cruz, a model who recently signed with New York's first transgender modeling agency: "I want to show the world there's not just one way to be trans, just like there's not one way to be anything."
---
News Quiz
1. The _______ announced it will create a Netflix-style streaming website.
(See answer or scroll to the bottom.)
2. One man diagnosed with cancer adds marijuana to ________ to help treat his nausea.
(See answer or scroll to the bottom.)
3. Someone built a ___________ inside a national park in Colorado.
(See answer or scroll to the bottom.)
---
Evening Read
On Constitution Day, here's a reminder from Yoni Appelbaum that our founding document—now 228 years old—is more fragile than people might think:
When politicians today praise America's system of checks and balances, they seem to understand it as a self-correcting mechanism: When one branch pushes too hard, the other branches must push back, preserving equilibrium. That understanding actually encourages politicians to overreact, in the belief that they are playing a vital constitutional role. It also encourages complacency, because a system that rights itself requires no painful compromises to preserve.

Neither Congress nor the president has the capacity to govern alone, but either can refuse to compromise, and prevent the other from governing. If the system is thought to be indestructible, the temptation to take stands becomes overwhelming. Filibusters, shutdowns, and executive orders multiply. The veneration of the Constitution becomes its undoing.
---
Reader Response
Is Donald Trump on his way out? Here's one reader's answer:
First of all, if the "blood coming out of wherever" remark didn't hurt Trump, a quiet night won't hurt him.

Secondly, the zeitgeist that both Trump and Sanders are tapping into—exasperation with the status quo—hasn't gone away, just because Trump had an off night. If anything, Fiorina might also tap into that as an "outsider," although her positions are fairly straight-up, standard Republican fare.
Read more responses, and send us your own, here.
---
Verbs
London Tube accurately mapped, clock-building teenager cheered up, Bob Woodward tweeted.
---
Answers: BBC, BUTTER, LUXURY HOME
---