The Atlantic Daily: Deadly Accident in Egypt, Wildfires in California, Kim Davis in Kentucky
Mexico sought answers to an accidental attack on tourists in Egypt, wildfires ravaged homes and landscapes in California, the nation's most famous county clerk returned to work, and more.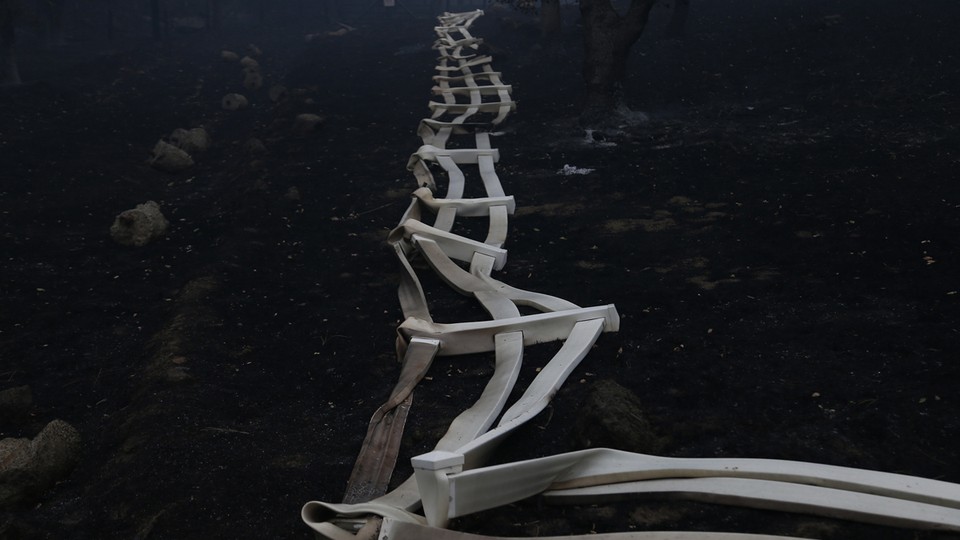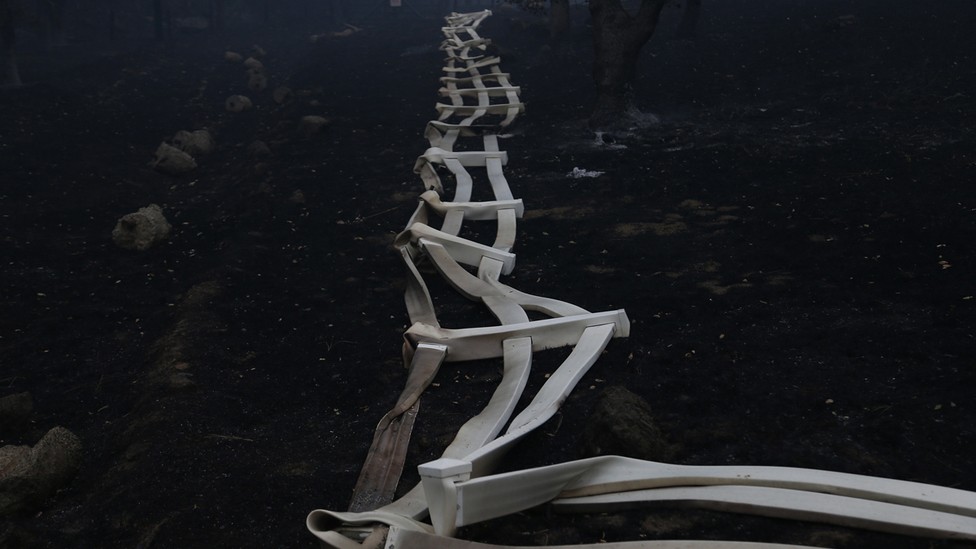 What We're Following: What Happened in Egypt
Security forces in Egypt shot and killed 12 tourists this weekend when they mistook a convoy of buses for vehicles operated by terrorists. Ten others were injured in the attack, which Egypt's foreign ministry said was accidental. "They were not supposed to be there," said a spokeswoman for Egypt's tourism department. Mexico confirmed two of its citizens are among the dead, and its president demanded an "exhaustive" investigation by the Egyptian government into the incident.
What Happened in California: About 400 homes were destroyed and thousands of people were evacuated over the weekend as fast-burning wildfires spread across the northern part of the state. Governor Jerry Brown has declared a state of emergency in the hardest-hit areas. See photos from the fiery scene here.
What Happened in Kentucky: County clerk Kim Davis returned to work after spending five days in jail for her refusal to issue marriage licenses to gay couples because she says her religious beliefs prevent her from recognizing same-sex marriage. Davis says she will not stop her county clerks from granting the marriage licenses, but will not issue them herself.
What's New on TheAtlantic.com: Our Science section, where we'll take you inside the world of science and show you how it works, from the small stuff to the big. Go here to learn more. (Oh, and we've got a new newsletter about climate change, too.)
---
Snapshot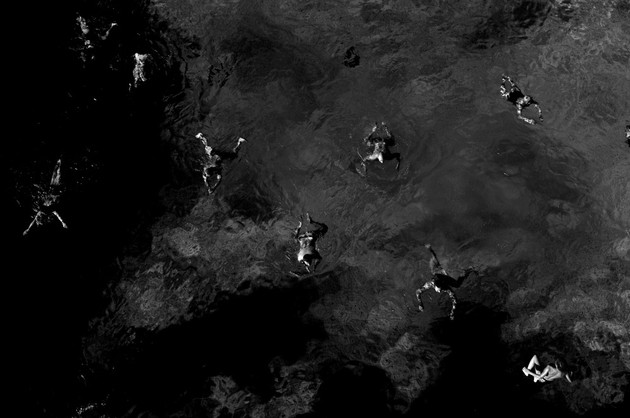 ---
Quoted
Erik Olson, who attended a Bernie Sanders rally in Greensboro, North Carolina: "Bernie is the only one who I feel is honest. He's one of the few senators who is not a millionaire."
Isabel Morales, a social-studies teacher at Los Angeles High School of the Arts, on her district's reformed suspension policy: "I haven't heard anything positive about it. The words they've used to describe it are 'crazy' … 'zoo' … 'madhouse' … People are just unsure and feel powerless."
Sarah Olson, an epidemiologist with the Wildlife Conservation Society, on an animal vaccine for Ebola: "You're introducing a genetically modified organism. It could be something eventually seen as a mistake."
---
News Quiz
1. Malcolm Turnbull was elected to be Australia's fourth prime minister since _______.
(See answer or scroll to the bottom.)
2. The Golden Girls turned ______ years old.
(See answer or scroll to the bottom.)
3. An analysis of news reports in April shows coverage of the Nepal earthquake lasted approximately _____________.
(See answer or scroll to the bottom.)
---
Evening Read
Ann Finkbeiner on how indigenous stories can help us understand—and prepare for—the earthquakes of the Pacific Northwest:
Geologists now know that the Pacific Northwest has been having these earthquakes and tsunamis irregularly every 500 years or so; their oldest record in sediments goes back at least 10,000 years. ... In the next 50 years, the chance of another magnitude 9 earthquake there is one in 10. In the cities of the Pacific Northwest, the impact will be terrible. ...

But all this—the governments' plans for the next earthquake and geologists' understanding of the ancient ones—happened only in the last few decades. For the same 10,000-plus years that the Pacific Northwest has been having the earthquakes, indigenous groups have been living there. They have known forever that what the ground did was sudden and violent, that it came accompanied with catastrophic floods, and that it made people die. The questions for us, living in the present, are obvious. What was it like? And what was the impact of millennia of repeated catastrophes on the indigenous groups of the region? The answers seem obvious too, but they aren't. This turns out to be a story about stories—how they merge into histories, how fragile they are, and how urgent.
---
Reader Response
A literature instructor at an Ivy League university reflects on the Yi-Fen Chou saga:
The transformation of Michael Derrick Hudson into Yi-Fen Chou says at least as much about reading as it does about race. Or, more precisely, it suggests that race colors our reading to such a degree that the concept of literature as meritocracy is at best a little white lie and at worst a deliberate and pernicious self-delusion. ...

In a sense, Sherman Alexie encountered an entirely different poem than the one rejected by 40 journals. His reading was so inflected by ideas about the exotic Oriental other that a second, equally significant transformation was effected: that of a bad poem into a good one.

Though the Curious Case of the Yellowface Caper has been reduced to hashtag issues of cultural appropriation and privilege, the stakes are actually much higher. If reading and race are inextricable, how can we tell a work of art from a piece of crap? Are critics just whistling in the dark and applauding the echo?
Read the full comment, and share your response, here.
---
Verbs
Cabins aluminum-foil-wrapped, Russian tanks in Syria spotted, Arnold Schwarzenegger hired, Hillary Clinton support among Democratic women shrank.
---
---