The Atlantic Daily: Cuba and U.S. Sanctions, Volkswagen and Recalls, Russia and Syria
The U.S. made it easier to travel to Cuba, the EPA accused Volkswagen of breaking the rules, the Obama administration announced upcoming talks with Russia about Syria, and more.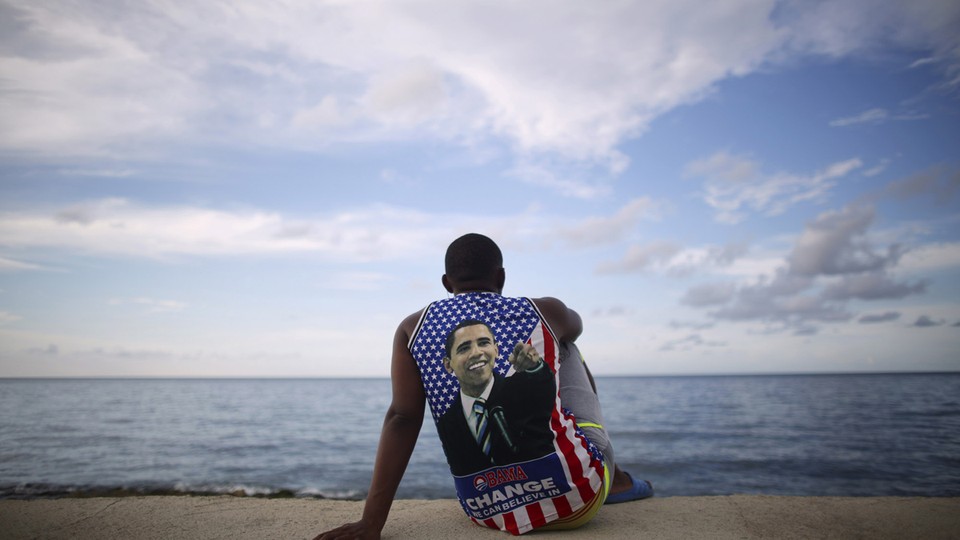 What We're Following: More U.S. Access to Cuba
The U.S. Treasury Department announced that it would further ease its sanctions on Cuba. This will give American companies the ability to do business and open offices there, allow more American travelers to become eligible to visit, and let cruise ships sail between the two countries. The decision is the latest in a push begun last December by the Obama administration to normalize relations with Cuba.
Fewer Beetles on the Road: The Environmental Protection Agency ordered Volkswagen to recall nearly 500,000 cars. The agency said that between 2009 and 2015, the German automaker added software to its vehicles that bypassed the EPA's emission standards for certain air pollutants, like smog.

More Diplomatic Chats: The Obama administration accepted Moscow's offer to begin talks about Russia's recent military buildup in Syria, where the U.S. is launching airstrikes against the Islamic State. Russia and the U.S. both agree the terrorist group is a threat, but they haven't found common ground on how to handle it. The two nations have also not agreed on a solution to Syria's civil war, which is now in its fifth year.
---
Snapshot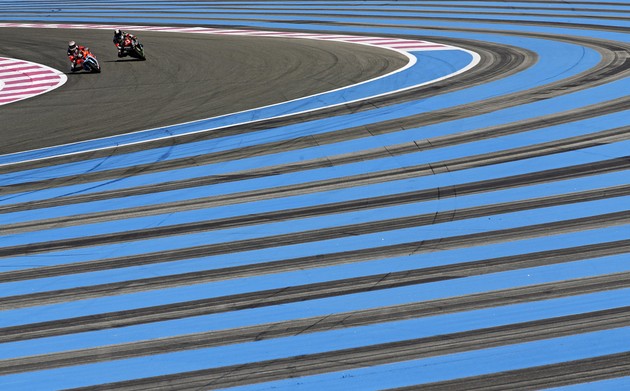 ---
Quoted
Father Robert Pelton, a theologian at University of Notre Dame: "The Catholic Church has to exist with systems that don't agree with it."
Andrew Moore, the dean of computer science at Carnegie Mellon University and a former vice president at Google: "You might be overestimating how much the content-providers understand how their own systems work."
Richard Kahlenberg, a senior fellow at the Century Foundation: "We've reached such an extreme point of inequality in our society—you even have people like Jeb Bush talking about we have too much inequality. Something has to be done."
---
News Quiz
1. Singer _________ released a new music video that could double as a PSA for rape on college campuses.
(See answer or scroll to the bottom.)
2. After Pope Benedict's trip to Cuba in 2012, the country declared _________ an official holiday.
(See answer or scroll to the bottom.)
3. A reexamination of old data for the antidepressant ________ found that it's more dangerous than researchers let on.
(See answer or scroll to the bottom.)
---
Evening Read
Simba Runyowa makes the case for why microaggressions matter:
The turn towards political correctness in academia, to which the concept of microaggressions belongs, is sometimes mischaracterized as an obsession with the creation of victims or shoehorning radically liberal ideas into college students. Others have argued that political correctness evangelizes a new kind of moral righteousness that over-privileges identity politics and silences conservative viewpoints.

What these critics miss is that the striving for "PC culture" on college campuses is actually rooted in empathy. The basic tenets of this culture are predicated on the powerful impulse to usher both justice and humanity into everyday social transactions. Given the visible (albeit slow) rise in diversity on campuses, the lexicon of social justice invites students to engage with difference in more intelligent and nuanced ways, and to train their minds to entertain more complex views of the world.
---
Reader Response
A reader continues the debate over Haidt and Lukianoff's cover story from last month:
In my mind I see this as two parts. One is the airing of a grievance and the other is trying change the behavior and thinking of a privileged person. As one of those privileged people, I think "victimhood culture" is a lousy way of going about the second part. When you see someone like yourself being shamed publicly completely out of proportion to their offense, rather than politely (or even not so politely) corrected one on one, you have an negative reaction. And many of those privileged people become less inclined to engage on issues like race or gender at all. …

If privileged people don't feel comfortable engaging on issues like race and gender, how are you going to change hearts and minds or gain support on the big issues?  I think in many ways the marriage equality movement is the gold standard. They made it so straight people weren't afraid to discuss the issue or ask a stupid question. Wouldn't the issues around race and gender benefit from the same environment?  
Read more responses, and send us your own, here.
---
Verbs
Rand Paul aide punched, CNN's ratings record broken, brain disease in football players studied.
---
Answers: LADY GAGA, GOOD FRIDAY, PAXIL
---