The Atlantic Daily: Congress Is Back, Kim Davis Is Out, and Stephen Colbert Is In
Congress returns after its summer recess, a judge ordered the Kentucky county clerk's release from jail, the new Late Show makes its debut, and more.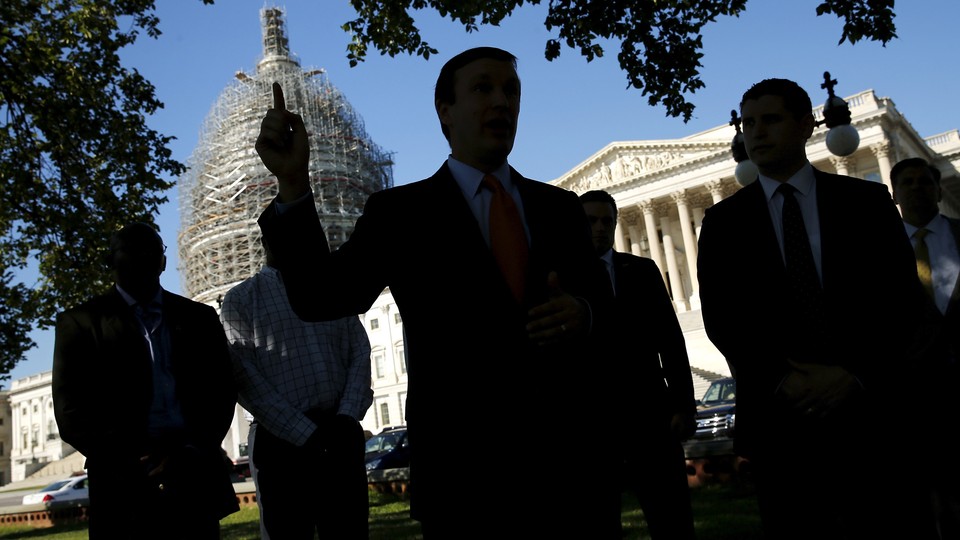 What We're Following: Back to School for Congress
Lawmakers returned to Washington after summer recess, and the government's funding expires in just a few weeks. Best-case scenario? Both parties agree on a spending deal with time to spare. Worst-case scenario? Government shutdown. In the meantime, the Senate will vote on whether to disapprove of the Iran deal—which has enough verbal support that the outcome won't be surprising—and some conservatives will try to gut funding for Planned Parenthood.
Back to Work for Davis: The Kentucky clerk who was jailed last week for refusing to grant marriage licenses to same-sex couples was released. A judge ruled that since Rowan County's deputy clerks issued the documents in Davis's absence, Davis could be set free. She returns to her post later this week, but it's unclear whether she will continue to deny licenses to gay and straight couples, as she has done since the Supreme Court's landmark ruling in June.
Back to Television for Colbert: After months of hype and video teasers, the former host of The Colbert Report returns to late-night in The Late Show. His first guests: George Clooney and Jeb Bush. Only one of those is behind Donald Trump in the polls.
---
Snapshot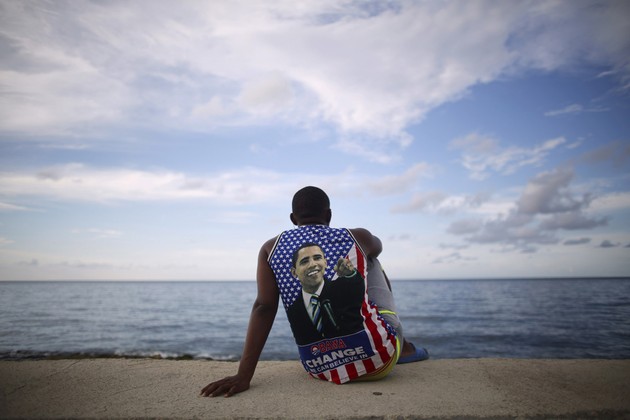 ---
Quoted
Emily Scott, pastor of St. Lydia's, the "hipster church" of Brooklyn: "I don't think that's our main goal as Christians, to be comfortable all the time."
George-Levi Gayle, an economics professor at Washington University in St. Louis: "You actually have a depreciation of human capital. The cost of raising kids is much more than just the cost of the foregone wages current value, it's also the future wages that you're going to lose."
Sonja O'Leary, a pediatrician in Colorado: "There is something amazing and different about seeing students on their home turf. Students will divulge things that they usually wouldn't if they were sitting in a doctor's office, even if their parents are outside in the waiting room [at school]."
Reid Ribble, a Republican congressman from Wisconsin and close friend of Scott Walker: "I think Scott is struggling deep inside with what his position is. He is not in his center yet. At some point he will figure out what he actually believes."
---
News Quiz
1. Jimmy Morales, an evangelical Christian and a __________, is leading in Guatemala's presidential race.
(See answer or scroll to the bottom.)
2. Danish researchers have come up with a new strategy for ______________.
(See answer or scroll to the bottom.)
3. In Bethel, a city of 6,000 in the state of ___________, very few people own cars.
(See answer or scroll to the bottom.)
---
Evening Read
Bruce Schneier explains the dangers of organizational doxing—"stealing data from an organization's network and indiscriminately dumping it all on the Internet"—in the wake of the Ashley Madison attack:
The Internet is more than a way for us to get information or connect with our friends. It has become a place for us to store our personal information. Our email is in the cloud. So are our address books and calendars, whether we use Google, Apple, Microsoft, or someone else. We store to-do lists on Remember the Milk and keep our jottings on Evernote. Fitbit and Jawbone store our fitness data. Flickr, Facebook, and iCloud are the repositories for our personal photos. Facebook and Twitter store many of our intimate conversations. ...

Many people don't think about the security implications of this information existing in the first place. They might be aware that it's mined for advertising and other marketing purposes. They might even know that the government can get its hands on such data, with different levels of ease depending on the country. But it doesn't generally occur to people that their personal information might be available to anyone who wants to look.
---
Reader Response
Reader Becky Liddle, a Toronto psychologist we quoted previously in an ongoing debate over trigger warnings on campus, also made this excellent point in her email:
Haidt and Lukianoff mention the rise in percentage of students on campus with mental health problems, but they do not mention that much of that rise is not necessarily from an increase in society but rather is largely due to the fact that the Americans with Disabilities Act and other protections for students with disabilities has allowed more students with mental health issues to stay and succeed in college.

For example, professors are now required to make allowances (reasonable accommodations) for a student with Bipolar II Disorder who could not complete an assignment on time due to a depressive episode. In prior generations, that bipolar student likely would have flunked out. Nowadays he or she gets accommodation and remains on campus, boosting the percentage of students with mental health problems, but also boosting the chances of a good and productive life.

This rise is actually a good thing: It means we are educating, instead of discarding, students with mental health challenges.
---
Verbs
Rare pink dolphin spotted, Iran deal's safety margin widened, lion-killing dentist returns.
---
Answers: comedian, WAITING IN LINE, ALASKA
---