The Atlantic Daily: Obama in Alaska, EU Migration Summit, 'Deflategate' Decision
The president's trip will focus on efforts to tackle climate change, European officials will meet September 14 to discuss the crisis, a judge will announce his ruling on Tom Brady's suspension this week, and more.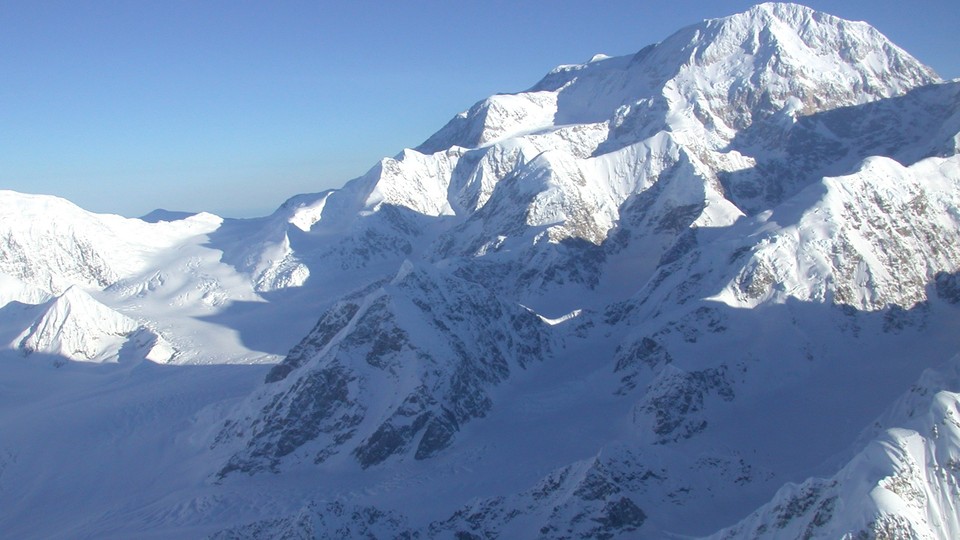 What We're Following: Obama in Alaska
The president begins a three-day visit to Alaska to call for action to tackle climate change. On the eve of his visit, Sally Jewell, the interior secretary, announced that Mount McKinley,  the tallest mountain in North America, will once again be called by its native name, Denali.
Migration: The European Union has called for an emergency summit on migration to deal with the increasing flow of people into the region.  The announcement comes days after the bodies of 71 migrants were discovered in an abandoned truck in Austria, and after hundreds of migrants were killed when their boats capsized in the Mediterranean.
Deflategate: Tom Brady and the NFL failed to reach an agreement in the so-called "deflategate" scandal, U.S. District Court Judge Richard M. Berman said Monday. He said he will rule this week on whether to uphold—or reverse—the league's four-game suspension of the New England Patriots quarterback.
---
Snapshot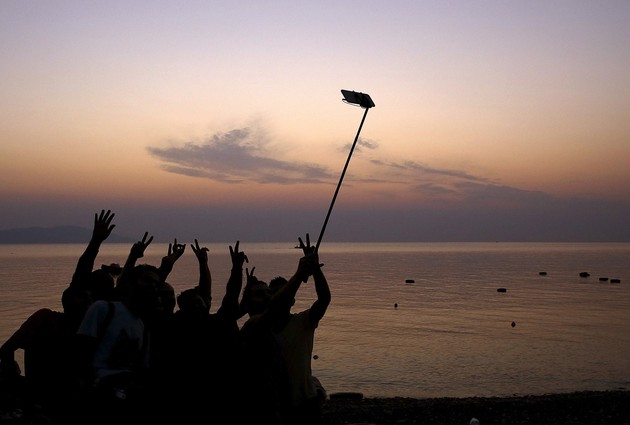 ---
Quoted
Clinton Francis, a sensory ecologist at California Polytechnic State University: "Most studies, including mine, have focused on how chronic noise sources influence birds' abilities to communicate. This one provides really compelling evidence that it influences other aspects of their lives. Ecologists often lose sight of how important these other senses, which we don't use quite so heavily, are to other animals."
A clinical social worker at Arturo A. Schomburg Satellite Academy: "At times all the roles blur—teachers, therapists, social workers. Especially in a school like this. If you don't address the noise in a kid's head that they bring in from the outside, I don't care how good a teacher you are, you're not going to have much success."
Joseph Luby, an attorney with the Death Penalty Litigation Clinic in Kansas City, Missouri: "As a Democrat in public office, you would lose a lot of votes by not being enthusiastically in support of the death penalty."
---
News Quiz
1. _______, the top seed, began her quest for a calendar-year grand slam at Flushing Meadows.
(See answer or scroll to the bottom.)
2. ___________ will appear on an episode of Running Wild With Bear Grylls, the survival series on NBC.
(See answer or scroll to the bottom.)

3. The _______ acknowledged that it concealed for two years the death of Mullah Muhammad Omar, its leader, because it was in the "final year" of its battle against U.S.-led forces.
(See answer or scroll to the bottom.)
---
Evening Read
Adrienne LaFrance on the history of levees:
New Orleans now claims to have the best flood protection of any coastal community in the United States. "Today's levee system is a far cry from the flawed structures that failed during Hurricane Katrina, devastating much of the region and killing hundreds of people," the Times-Picayune wrote in 2013. "The new system was designed using better engineering, more advanced computer modeling and better construction materials. Just as important, it was designed to be a true system, and not just a system in name only as its predecessor."

That may be true. It's also been claimed before. "We have spent hundreds of millions of dollars to protect ourselves from water," Louisiana Governor John McKeithen said in 1965, in the months before Hurricane Betsy devastated New Orleans, according to Craig Colten in his book, Transforming New Orleans and Its Environs. "We have built levees up and down the Mississippi," McKeithen said. "We feel like now we are almost completely protected."

They weren't.
---
Reader Response
A "member of the class of 2014 at an American university" emails his critical take on the current Atlantic cover story about political correctness on campus:
I knew I was in for a treat from the first line of the essay: "Something strange is happening at America's colleges and universities." I immediately thought of the grumpy old man, sitting on his front porch, lecturing at anyone who will listen about "kids these days" and "the problem with young people."

Sure enough, in the second section we get: "Childhood itself has changed greatly during the past generation. Many Baby Boomers and Gen Xers can remember riding their bicycles around their hometowns, unchaperoned by adults." This is a terrific new twist on an old classic: "In my day, we walked to school through the snow and the rain, uphill both ways!"
Greg Lukianoff, one of the two authors of the cover story, replies to the reader at length.
---
Verbs
Vice journalists arrested, Iowa straw poll dumped, presidential run announced.
---
Answers: Serena williams, President obama, taliban
---