The Atlantic Daily: Shooting in Virginia, Aurora Gunman Sentenced, D.C. Loses Panda Cub
Two TV journalists were shot and killed while filming a live news segment, the Aurora movie theater shooter was formally sentenced to life in prison, one of Washington's two newborn panda cubs died, and more.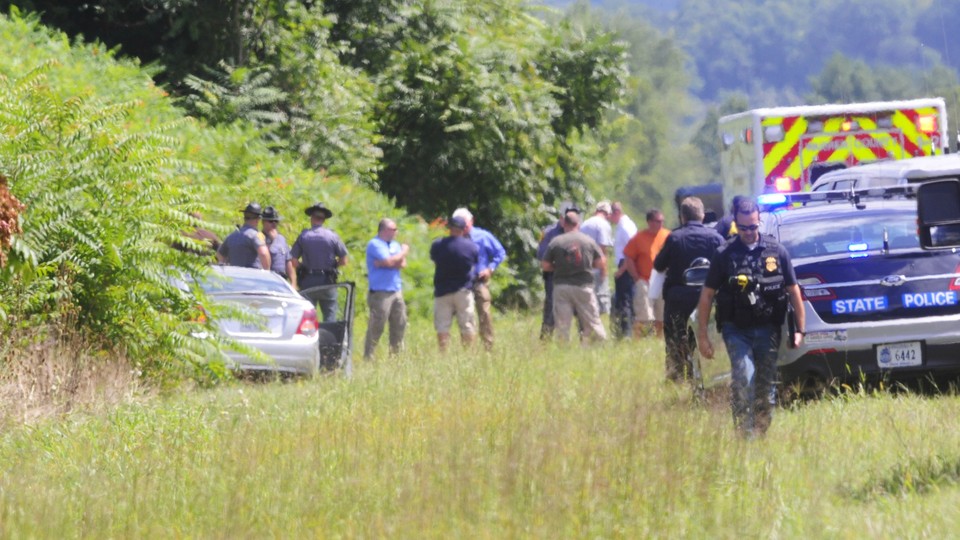 What We're Following: A Deadly Shooting In Virginia
A former employee of a CBS affiliate in Virginia shot and killed a reporter and cameraman from the television station during a live broadcast Wednesday morning, and wounded a third person. The suspect, who posted video footage on social media that appeared to show him firing at the victims, was pursued by police before eventually shooting and killing himself.
Aurora Shooter Sentenced: A Colorado judge formally sentenced James Holmes to life imprisonment without parole for a 2012 shooting rampage in a movie theater that killed 12 and injured 70 people. The sentence comes after two days of emotional testimony from dozens of victims and their family members.
Washington Loses a Panda: The smaller of two giant panda cubs born over the weekend at Smithsonian's National Zoo has died. In the wild, panda mothers who give birth to twins usually abandon one of them. In captivity, zookeepers and veterinarians intervene, regularly swapping the cubs so the mother can nurture both, but this strategy proved unsuccessful for the D.C. zoo.
---
Snapshot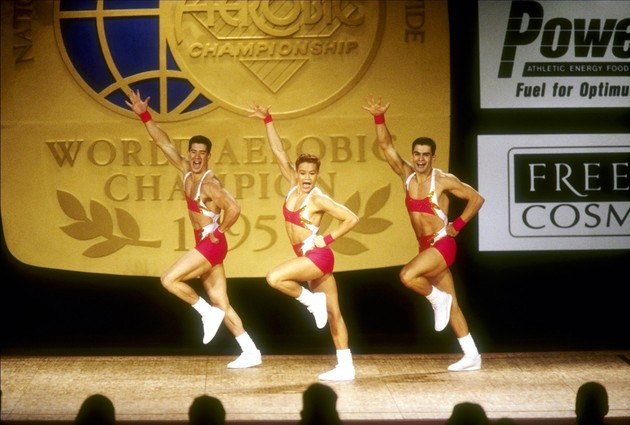 ---
Quoted
Martin West: "My interpretation would be that teachers want to be able to make decisions about student discipline on a case-by-case basis and not have district or federal officials looking over their shoulders."
Geoffrey Raymond: "Across a whole range of different parts of social life, there's been a long-term decline in formality. [But ] the kinds of phenomena we're talking about are so deeply part of the human infrastructure of interaction that it would be amazing to me if incomplete sentences haven't always been part of the way humans talk to each other."
Gillinder Bedi: "If speech analyses could identify those people most likely to develop schizophrenia, this could allow for more targeted preventive treatment before the onset of psychosis, potentially delaying onset or reducing the severity of the symptoms which do develop."
---
News Quiz
1. The Pentagon is investigating claims that military officials skewed intelligence reports about the U.S.-led mission against ISIS to appear more __________.
(See answer or scroll to the bottom.)
2. The average American commuter spends ____ hours a year stuck in rush-hour traffic.
(See answer or scroll to the bottom.)
3. Donald Trump faced backlash for having his bodyguards remove a  __________ from one of his press conferences.
(See answer or scroll to the bottom.)
---
Evening Read
Palestinian writer Lara Abu Ramadan marks the anniversary of the Gaza war with Vines and tweets:
Since the 2014 war, I have been using Twitter and Vine to keep those outside Gaza updated about the situation here. I want to show the beautiful side of Gaza—for people to know that Gaza is not only misery and destruction. Most places would descend into chaos if subjected to similar violence and siege. It speaks well of Palestinians that we have endured and not completely turned on each other.

During the war, using just a laptop and Internet connection, my husband Jehad and I decided to livestream the shelling from our 11th-floor apartment, which offered a view of eastern Gaza City and the Shejaiya neighborhood, much of which was eviscerated during the seven-week onslaught. The point of our work, which we posted on Twitter and Facebook, was to make it more difficult for people around the world to say, "I didn't know."
---
Reader Response
Commenter PhillipsGuide on the Joe Biden speculation:
Joe's been in the game a long time, and Hillary, for all her sycophants urging her on, has AWFUL political instincts. What in the world was someone hoping to be the first woman president thinking when she set up that email system? Must have been pretty damn important to risk voter confidence. Hmm, what could it be?

Joe is savvy, and if he jumps in, it's because he has made a calculation that he can win. RUN JOE RUN!
A retort from indievoice:
Joe ran for president twice and couldn't crack 1%, so he's no campaign master himself. He's older than Clinton, to the right of Clinton, and he's a gaffe machine. Not to mention he sponsored the crime legislation that #BlackLivesMatters is all up in arms about, so he won't be getting their vote. Biden getting in the race would be a disaster.
A Biden/Warren ticket is the Democrats' best hope. I'm a moderate Republican and I would consider voting for them given the current GOP options. No way in hell would I vote for Hillary. I think there are quite a few other centrists and independents who feel the same way.
---
Verbs
South Sudan peace deal signed, Hungary's border security against migrants beefed up, and dogs across America appreciated.
---
Answers: OPTIMISTIC, 42, REPORTER
---