The Atlantic Daily: Female Army Rangers, Stocks, Iran Deal
Two soldiers made history by graduating from Army Ranger School, the Dow Jones industrial average entered correction territory, a prominent Democrat came out in support of the Iran deal, and more ...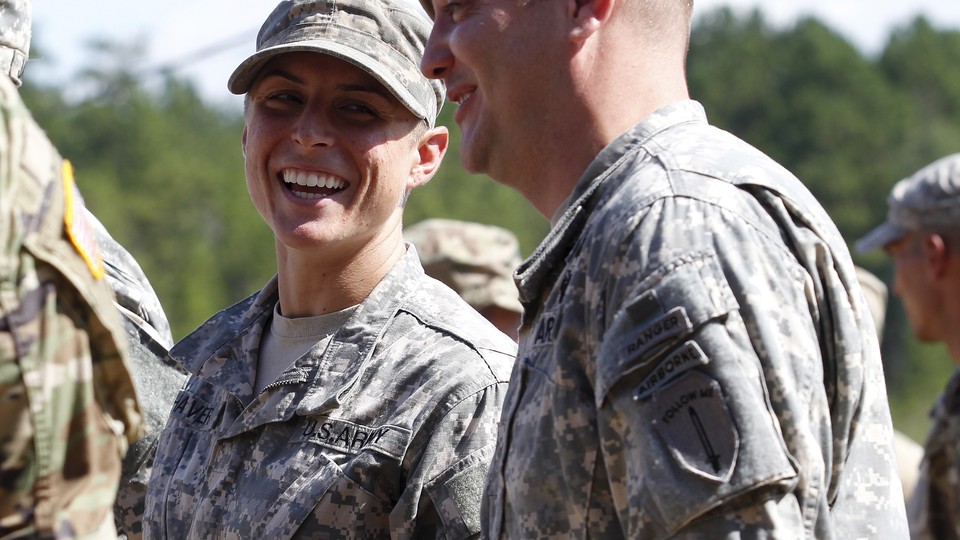 What We're Following: First Female Army Rangers
Two Army soldiers made history when they became the first women to graduate from Army Ranger School. Captain Kristen Griest and First Lieutenant Shaye Haver earned the coveted black-and-yellow tab alongside 94 male soldiers.
Stocks Plunge: The Dow Jones industrial average fell more than 500 points, into correction territory, for the first time since 2011. The news follows more signs that China's economy is slowing, uncertainty over when the Federal Reserve will raise rates, and oil prices hovering at the $40 level.
Iran Deal: President Obama, in a letter to Democratic Congressman Jerrold Nadler, says the U.S. will maintain all options, including military force, should Iran pursue nuclear weapons. Obama's letter—aimed at congressional Democrats wavering over support for the nuclear deal with Iran—appears to have had its effect. Nadler said Friday he would support the agreement.
---
Snapshot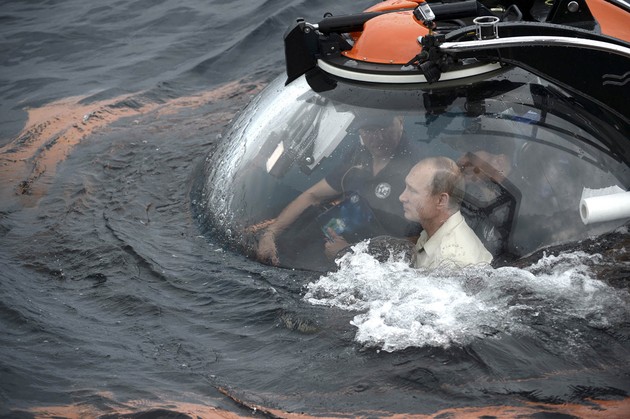 ---
Quoted
Alia Wong: "Ultimately, the findings as a whole suggest that education-reform policies face what the Washington Post might describe as a 'public-relations challenge.' People tend to like (or at least not dislike) the building blocks of those policies: annual testing, universal standards, an emphasis on 'core' academic subjects, and so on. But when those building blocks come with fraught political labels or, in the case of teachers, personal stakes, feelings start to change."
Norm Ornstein: "Egged on by talk radio, cable news, right-wing blogs, and social media, the activist voters who make up the primary and caucus electorates have become angrier and angrier, not just at the Kenyan Socialist president but also at their own leaders. Promised that Obamacare would be repealed, the government would be radically reduced, immigration would be halted, and illegals punished, they see themselves as euchred and scorned by politicians of all stripes, especially on their own side of the aisle."
David Gary: "VHS is a maligned medium. Libraries are rapidly culling it from their collections, a project in Ontario, Canada, wants to recycle the province's 2.26 billion tapes, and the rise of digital streaming has made it mostly irrelevant to the general public. It's often described as obsolete, even by those charged with preserving America's cultural heritage. One reason Yale bought this video collection was to preserve rare titles—it's been estimated that about 40 to 45 percent of content distributed on VHS never made its way into any subsequent digital format. But the primary focus of this collection effort was the physical nature of the medium and the cultures it changed and created."
---
News Quiz
1. The film Mistress America, the new collaboration between actress Greta Gerwig and director __________, was released on Friday.
(See answer or scroll to the bottom.)
​2. Police in __________ drove out migrants and refugees trying to enter from Greece by an emergency decree that sealed the country's frontier.
(See answer or scroll to the bottom.)
3. The novelist __________ revealed that he once considered adopting Iraqi war orphans to help his "creative process," but was talked out of it by his editor.
(See answer or scroll to the bottom.)
---
Evening Read
Robert Barry on the peculiar outer-space origins of air conditioners:
Already, in the age of Flammarion, the first attempts at public air-cooling systems were being rolled out in parts of America, running cold air down a pipe from a centralized depot like gas or water. For the most part, such schemes were targeted at industrial applications. In Boston, New York, Baltimore, and Los Angeles, subscribers in central business districts could keep their meat lockers mechanically refrigerated for a small monthly fee. Only in St. Louis, Missouri, did the enterprising proprietor of the Ice Palace restaurant choose to turn the pipes on his customers and use the cold air for comfort in a neat marketing gimmick complete with photos from the Kane Polar Expedition and a frost-covered sign in the front window.
---
Reader Response
Commenter James D. can relate to Olga Khazan's piece on balance bills, which often blindside hospital patients with high costs:
We just had this happen to us in Michigan. We went to a hospital in Ann Arbor for the birth of our son. Everything went well and we were starting to see the bills roll in. All of the sudden we get a $1,000 bill for the services of a pediatric practitioner who is "not in network." Now this hospital is definitely in network, and we had our first child there and ran into no problems.

During things like surgery or childbirth, how is it even possible to determine if all the people you see are "in network" ? This onus should not fall onto the consumer; it should be the hospital's job to properly vet the providers they let into the building.
Verbs
Hurricane Danny strengthens, ISIS second-in-command dies, Dr. Dre apologizes, oil prices dip, and India and Pakistan bicker.
---
ANSWERS: NOAH BAUMBACH, MACEDONIA, JONATHAN FRANZEN