The Atlantic Daily: Another Bad Day for Stocks, Donald Trump, and the True Meaning of Mayonnaise
U.S. markets closed down again, Donald Trump rebuffed the head of Fox News, the FDA defined mayonnaise by government standards, and more.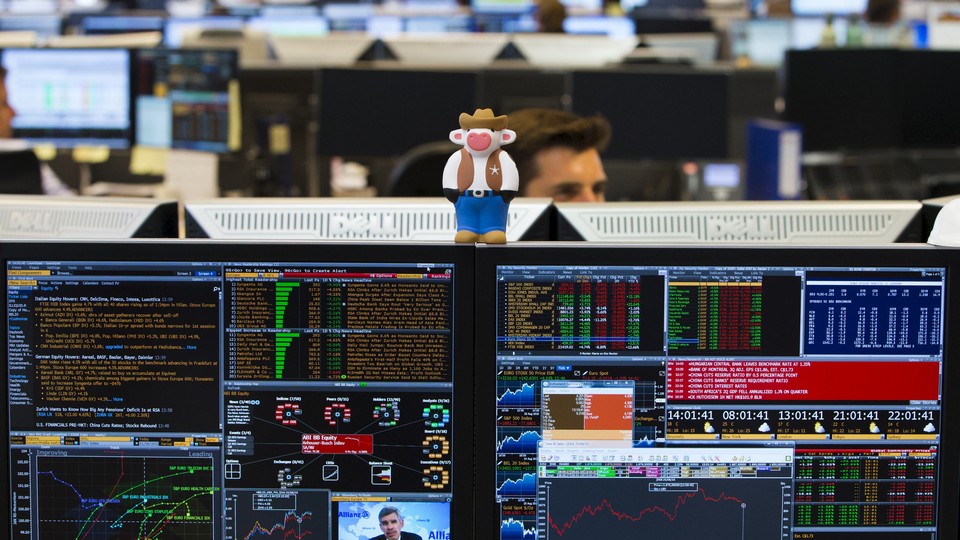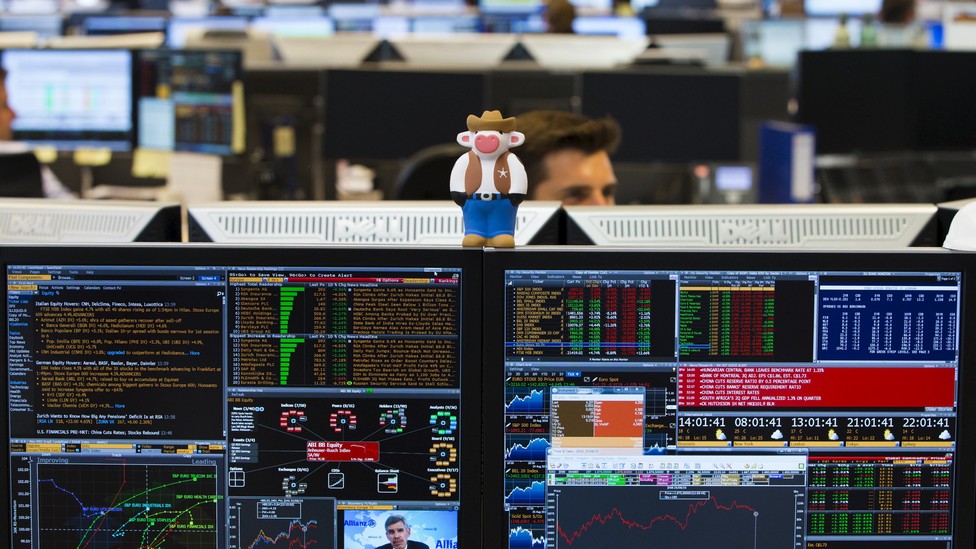 What We're Following: Another Rough Day for the Markets
U.S. stocks reversed their gains Tuesday, as a market rally faded in the last hour of trading. The Dow Jones industrial average—which at one point was up 441 points—shed more than 200. The S&P 500 and Nasdaq also closed sharply lower. It was the second straight day of losses for the markets, and it comes amid growing unease about the health of the Chinese economy.
Donald Trump's No-Apology Tour: The Republican presidential candidate refused to say he was sorry for his latest comments about Fox News host Megyn Kelly, even after the head of the television network demanded an apology.
What Makes Mayo Real: The FDA sent a warning letter to the makers of Just Mayo, a vegan mayo spread. The product, the food regulation agency said, cannot be called mayonnaise because it's missing a key ingredient: eggs.
---
Snapshot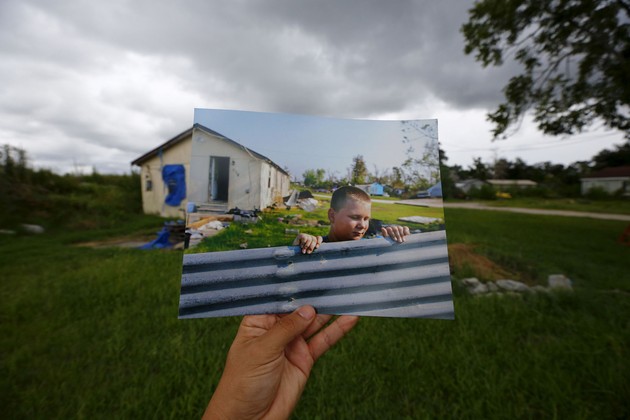 ---
Quoted
Matt Kaliner: "Although I study the sociology of art, amongst other things, I have not worked up anything particularly deep about sandcastles. I am motivated entirely by the sheer joy of playing on the beach, and making something out of what I can find that day."
Mark Solms: "There can't be a mind for neuroscience and a mind for psychoanalysis. There's only one human mind."
Jeffrey Rouse: "I had a backpack, my gun, medical supplies, everything I needed to be completely self-sufficient. I thought I was going to come in and do trauma debriefing and all those highfalutin things."
---
News Quiz
1. Recent profit reports suggest that the electronics retailer __________ , plagued by competition from online sellers, is making a comeback.
(See answer or scroll to the bottom.)
2. A 12-year-old boy accidentally tripped and punched a hole into a __________ during a visit to a museum.
(See answer or scroll to the bottom).
3. A wealthy white lawyer has spent the last 16 years turning a Louisiana plantation into a __________.
(See answer or scroll to the bottom).
---
Evening Read
Constitutional scholar Bruce Ackerman calls on the Supreme Court to force Congress to define the aims and limits of the war on ISIS:
The biggest casualty in the struggle against the Islamic State so far has been the American Constitution. One year into the battle, the president and Congress threaten to destroy all serious restraints against open-ended war-making by the commander-in-chief. President Obama waited for half a year before even submitting a draft resolution authorizing his initiative. But it is now obvious that the Republican-controlled Congress finds it politically convenient to stand on the sidelines and let Obama take the blame for the escalating instability. That leaves only the Supreme Court to halt this transformation of the president into a latter-day King George III.
---
Reader Response
Commenter Asurbanopal on whether Jeb Bush should go after Donald Trump:
I've been somewhat shocked by how inept and milquetoast Jeb Bush has proven to be. He's not a great campaigner and his personality makes Romney look fluid and personable. His big brain and grasp of issues at this point look vastly overstated. He's a famous last name and a tidal wave of money but otherwise I see nothing but negatives. He's been out of politics for a decade, and David Frum even acknowledges there's some bloody skeletons in his closet that haven't even surfaced yet. Apparently Frum believes Hillary Clinton will be nice about it, by some "mutually assured destruction" odd logic. That boat's sailed, pal.
---
Verbs
National Parks celebrate, thousands of Ferguson warrants withdrawn, and black holes explained.
---
Answers: best buy, 17th-century oil painting, slavery museum
---