The Atlantic Daily: ISIS Beheading, Ashley Madison, Chelsea Manning
The militant group executes a Syrian antiquities expert, the social-networking site for philanderers is hacked, the Army private is found guilty of violating prison rules, and more…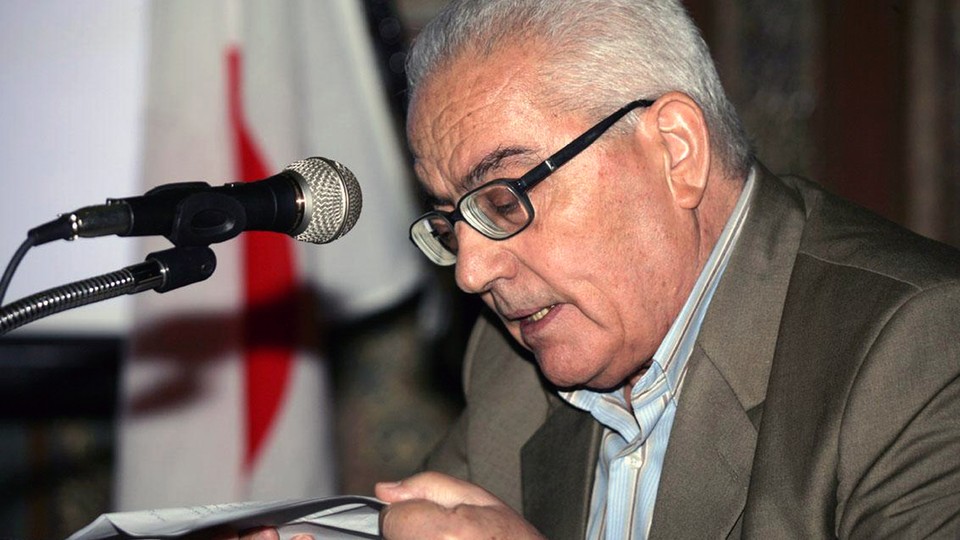 What We're Following: ISIS Beheads an Archaeologist
Syrian archaeologist Khaled Asaad spent five decades of his life studying and writing about the ancient Roman ruins of Palmyra. On Tuesday, ISIS militants beheaded the 82-year-old archaeologist and hung his body from a central square in the ruins. Asaad's death highlights both the brutality of the militant group that captured Palmyra in May, and the struggle to protect vital cultural heritage from destruction and looting.
Ashley Madison Hack: The worst fears of thousands of cheating spouses just came true. One month after hackers reportedly breached popular adultery-networking site Ashley Madison's servers, files containing the personal information of thousands of users have appeared online. The hack comes in the wake of major cyber-attacks on the IRS and the federal Office of Personnel Management, exposing millions of Americans' personal information to hackers.
Chelsea Manning: On Tuesday, the former U.S. Army intelligence analyst received 21 days of lost recreation privileges from a federal prison board for possessing "contraband" publications. Among the confiscated books and magazines were Caitlyn Jenner's Vanity Fair cover story, the U.S. Senate's report on CIA torture practices, and a book by Nobel Peace Prize winner Malala Yousafzai. Manning, who is serving a 35-year sentence for leaking classified U.S. diplomatic and military documents, could have received indefinite solitary confinement for the infractions.
---
Snapshot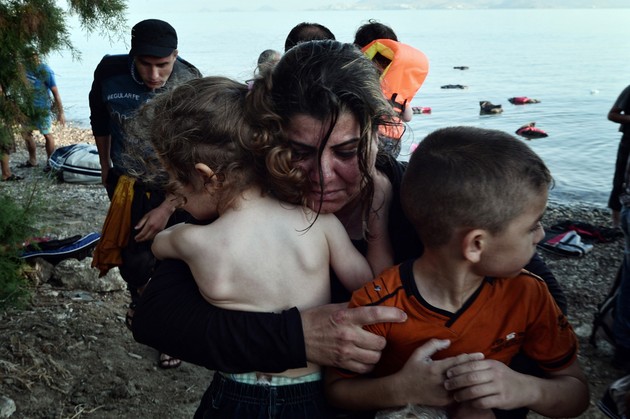 ---
Quoted
Spencer Kornhaber: "Misogyny has always been part of popular music, whether it's in vaudeville or rock and roll or even today's booming electronic-dance scene. But the social conditions gangsta rap rose from—conditions created by a long history of oppression toward minority communities—caused it to make forceful, explicit expressions of contempt toward women fashionable in a way they had never been before."
Rush Limbaugh: "Do you understand that I always have a purpose? Do you realize nothing is haphazard? You're wondering why I'm supporting [Donald] Trump. Who says I am? Have I announced specifically that I am, or are you perceiving it? A better question would be: If you think that, why?"
Julie Beck: "One theory of social support and depression suggests that whether relationships have a positive effect depends on whether the person feels like the relationship is meeting their basic psychological needs—autonomy, competence, and relatedness."
---
News Quiz
1. Consumer prices rose 0.1 percent in July, the _________ straight month that the CPI has grown this year.
(See answer or scroll to the bottom.)
​2. Republican presidential candidates Bobby Jindal, Donald Trump, Rick Santorum, Lindsey Graham, and Rand Paul have called for the end of ________ for children of undocumented immigrants.
(See answer or scroll to the bottom.)
3. In the past five months, at least _______ police officers have been charged with on-duty killing—more than five times the usual rate.
(See answer or scroll to the bottom.)
---
Evening Read
David Frum on the closing of the Canadian mind:
Harper is a highly cerebral man. He eschews public displays of emotion and expresses himself in terse, well-chosen words. That style, inevitably, seems cold and remote to people who preferred the back-slapping warmth of his two immediate predecessors. Harper also runs a tight ship. As a young political staffer in the 1980s, he witnessed the destruction of the 1984-1993 Conservative government resulting from then-Prime Minister Brian Mulroney's indulgent attitude toward the mistakes and misdeeds of his caucus and cabinet. Some observers believe Harper has over-corrected—that his discipline is too severe and unforgiving. That's a reasonable point of view. The next prime minister of Canada will probably over-correct in the opposite direction.
---
Reader Response
Commenter Taran Wanderer on Steven Greenhouse's piece on "how to get low-wage workers into the middle class":
How interesting that The Atlantic posted an article with a clear bias in favor of a high minimum wage in the same week that it posted a piece about the very real prospect of robots becoming a viable option for employers of low-skilled labor within the next five years. Raising the minimum wage causes unemployment and hurts low-income workers more than it helps. So in an age where robots are already able to do what these workers are getting paid to do, a $15 minimum wage will be lethal:

1. McDonald's and other large chains will automate even more than they already plan to, at an even more rapid pace, and a store that once employed 10 people at a time will employ three to five.

2. Locally owned competitors of McDonald's, who don't have the capital to automate, will go out of business because they can't compete with the big players who adapted to the new minimum wage with robots.

3. All those people who would have worked at McDonald's (now automated) or the local chains (now out of business) will compete for other jobs, dragging the wage rates down for everyone else.
Verbs
Hillary Clinton talks race, Batgirl actress dies, Jared Fogle prepares his plea, German parliament approves a Greek deal, and West Coast fires rage.
---
ANSWERS: SIXTH, BIRTHRIGHT CITIZENSHIP, 14