The Atlantic Daily: Iran Deal, MH370, Netflix
Obama stumps for the Iran deal, Malaysia's prime minister confirms that newly discovered plane debris came from MH370, and Netflix offers employees a year of paid parental leave.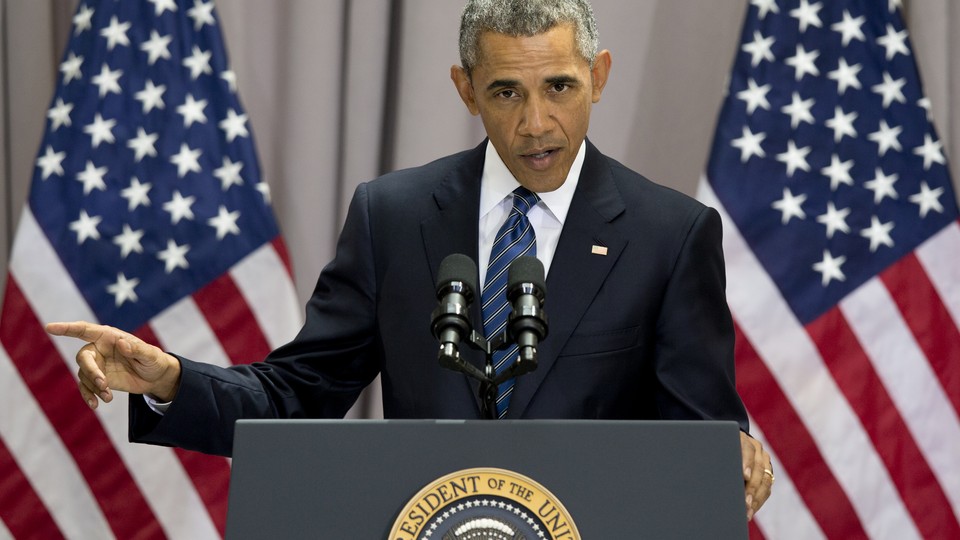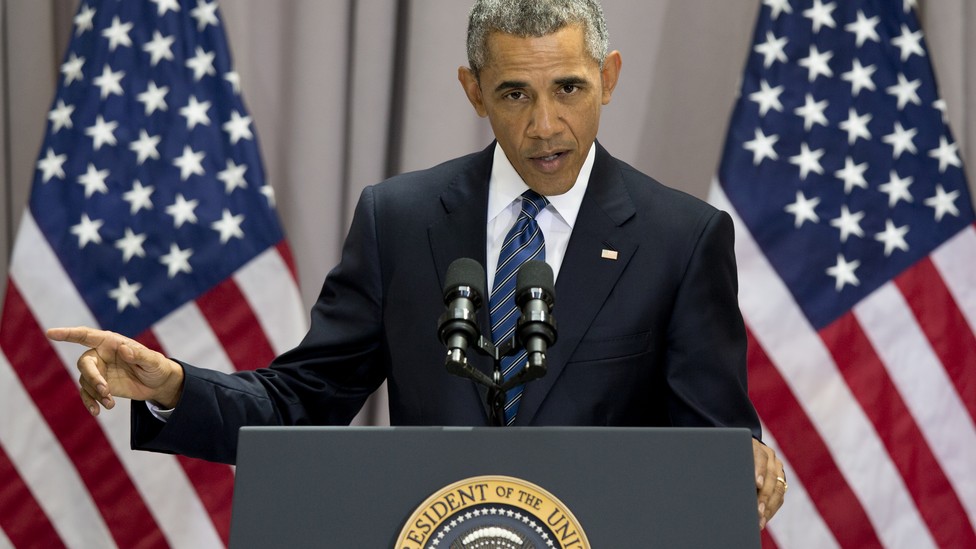 What's Happening: Obama Stumps for the Iran Deal
In his longest remarks yet on the six-power nuclear deal with Iran, President Obama defended the accord on Wednesday as the "strongest non-proliferation agreement ever negotiated." The president's speech at American University kicked off his administration's all-out campaign to persuade Congress not to torpedo the deal. In an interview with The Atlantic's Jeffrey Goldberg, U.S. Secretary of State John Kerry warned that congressional rejection would increase the likelihood of war.
MH370 Found: Malaysian Prime Minister Najib Razak confirmed on Wednesday that parts of Malaysian Airlines Flight 370 had washed ashore on France's Reunion Island in the southern Indian Ocean. French investigators matched the wing part to the missing airliner, which disappeared March 8 last year with 239 passengers and crew on board. Because the piece could have drifted miles from the crash site, it offers few clues as to the wreckage's final resting place.
Netflix Boosts Paid Leave: Netflix CEO Reed Hastings announced on Tuesday that the company would offer its employees one year of paid maternity or paternity leave. New parents will also have the option to work part-time or full-time during that period at their discretion. The streaming giant's move could reverberate throughout Silicon Valley as start-ups and established tech companies alike compete for staff.
---
Snapshot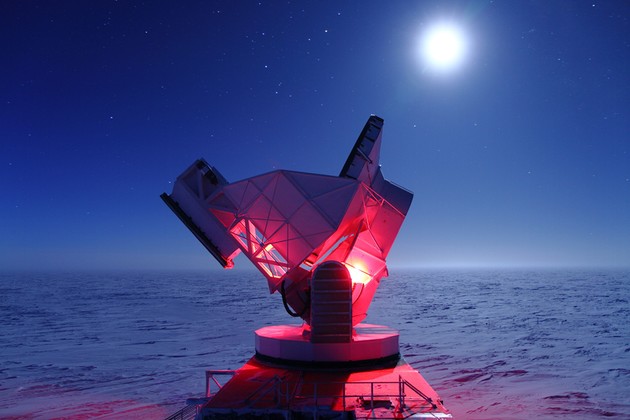 ---
Quoted
Norm Ornstein: "What explains the Trump bump? The answer is the emerging, even dominant force in the GOP—an angry, anti-establishment, anti-leadership populism that was triggered by the financial crisis and the 2008 bailout, cynically exploited in 2010 and 2012 by the 'Young Guns' in the House and other GOP leaders in Congress to convert anger into turnout and elect Tea Party-oriented candidates. This force is now turning on those leaders, creating problems not just in the presidential race, but in a Congress whose leaders face the possibility of implosion ahead."
James Fallows: "The remaining forceful public opposition is from the unified GOP plus some Democrats, and the Netanyahu administration plus other Israeli figures. Even if they prevail, they cannot stop the deal and make five other countries reinstitute sanctions. Although you'd hardly know it from the U.S. debate, the opponents' writ does not run to China, Russia, Europe, or Iran."​
Adrienne Raphel: "America's Next Top Model's embrace of social media makes sense from the perspective of the real-world modeling industry. But the real world has never really been the point: Tyra-land is most compelling when it's total fantasy. ANTM is about a model world, not models in the world."
---
News Quiz
1. On Wednesday, President Obama defended his administration's nuclear deal with Iran at this Washington, D.C., university.
(See answer or scroll to the bottom)
2. Between 2007 and 2013, black enrollment at the University of Florida dropped by ___________ percent.
(See answer or scroll to the bottom)
3. In 1975, Congress expanded the Voting Rights Act to better protect __________ with bipartisan support.
(See answers or scroll to the bottom)
---
Evening Read
Jeffrey Goldberg talks with Secretary of State John Kerry about the U.S. nuclear deal with Iran:
Goldberg: When it comes to Israel and Netanyahu—if the deal is as good as you say it is, and the president says it is, why do you think Bibi objects to it so strenuously?

Kerry: I think Bibi, for years, has had an article of faith in his political makeup and his perception of Iran and the challenges that Israel faces. He has come to a conclusion about Iran that they will find any means, and do anything necessary, to follow through on their threats. We are not discounting the threats. We're simply saying we believe we have built a structure into this agreement that doesn't ask to discount his perception of Iran—but begs an analysis of whether or not it's built in sufficient fail-safes against whatever they do. We believe it has. Our difference with Bibi is not whether or not Iran is bad, or has done bad things, or threatens Israel. It is over whether or not this step actually advantages Israel and puts Israel in a better place to defend itself.
---
Reader Comment of the Day
Valyrian Steel on Julie Beck's story about mystery poopers and the legality of genetic testing in the workplace:
I liked the article's toilet jokes that flowed naturally, but the forced ones were painful.
---
Verbs
Mediterranean migrant ship capsizes, Jeb Bush backpedals, Rand Paul Super Pac head indicted, Camp Shelby shooter resurfaces, and Gwyneth Paltrow testifies.
---
Answers: AMERICAN UNIVERSITY, 50, mexican americans
---