The Atlantic Daily: GOP Debate, Iran, Jon Stewart
GOP presidential candidates face off in Cleveland, the Iran debate continues, and Jon Stewart signs off as host of "The Daily Show."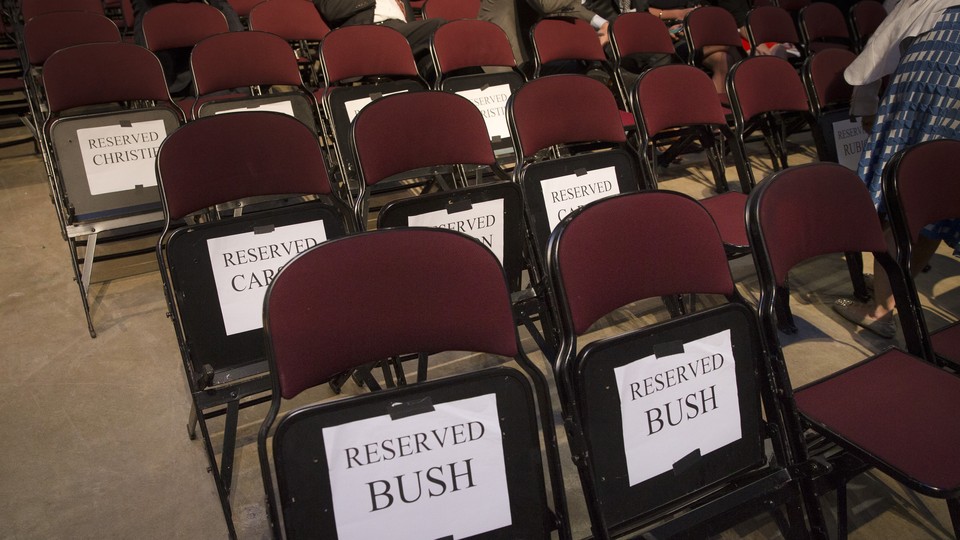 What's Happening: Republican Candidates Face Off
It begins. With only 459 days to go until the 2016 presidential election, ten Republican presidential candidates will gather in Cleveland, Ohio, tonight for the first primary debate of the race. Controversially coiffured real-estate tycoon Donald Trump will take center stage after leaping to the front of the race last month. Is the improbable frontrunner the future of the GOP? Nine rivals will be eager to prove he isn't.
Iran Debate Rages On: One of the main topics at tonight's debate will likely be whether Congress should approve or reject the Iranian nuclear agreement. In an interview with The Atlantic's Jeffrey Goldberg, Florida Senator and GOP presidential hopeful Marco Rubio said he wasn't sure Congress would be able to overcome President Obama's veto to block it. New York Senator Kirsten Gillibrand, who will be a key Democratic vote on the accord, announced that she would support the "imperfect" deal Thursday afternoon.
Jon Stewart Signs Off: After 16 years at the helm, Jon Stewart will host his final episode of The Daily Show tonight on Comedy Central. His departure marks the end of a historic tenure, one that transformed an unremarkable late-night talk show on a mid-sized cable channel into a polestar of the American zeitgeist. South African stand-up comedian Trevor Noah will take over The Daily Show's reins after a brief hiatus on September 28.
---
Snapshot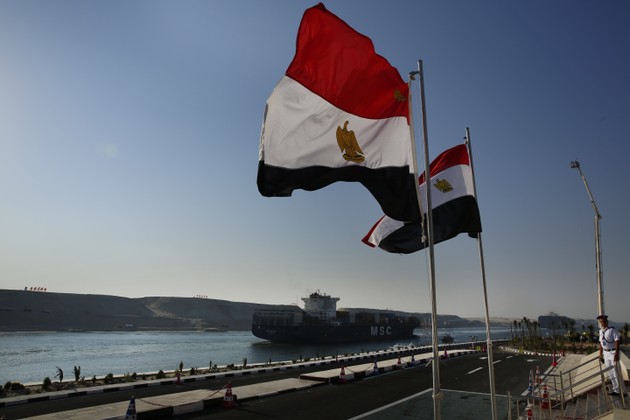 ---
Quoted
Peter Beinart: "The Iranian regime has been in power for 36 years. It governs a Jewish population of between 10,000 and 25,000. Life for Iranian Jews is not easy… But while Iran's Jews are not free, neither is their government trying to kill them."
Gillian B. White: "Whether it's at Planned Parenthood or other projects, money spent on women's health is money well spent. Of course, the motivation for providing health services to women shouldn't come down to dollars and cents, and it certainly shouldn't be about political gamesmanship. But for those who want cost-benefit justification, there's ample reason."
Russell Berman: "Last week, alongside Attorney General Loretta Lynch, [Education Secretary Arne] Duncan appeared at a prison in Maryland to announce the launch of a pilot program that would make a limited number of inmates eligible for federal college aid while they're still in jail."
---
News Quiz
1. In 1978, the current CEO-to-worker pay ratio was 30:1. Today, it is ____________.
(See answer or scroll to the bottom.)
2. According to a recent study, Bikram yoga classes raised participants' core body temperatures to  ________ degrees for men and ________ degrees for women.
(See answer or scroll to the bottom.)
3. Starbucks's CEO Howard Schultz is worth ____________, according to Forbes.
(See answer or scroll to the bottom.)
---
Evening Read
On the 70th anniversary of the bombing of Hiroshima, Paul Ham writes about why the U.S. chose to target the Japanese city:
A fortnight later, at the formal May 10 target meeting, Robert Oppenheimer, the chief scientist on the project, ran through the agenda. It included "height of detonation," "gadget [bomb] jettisoning and landing," "status of targets," "psychological factors in target selection," "radiological effects," and so on. Joyce C. Stearns, a scientist representing the Air Force, named the four shortlisted targets in order of preference: Kyoto, Hiroshima, Yokohama, and Kokura. They were all "large urban areas of more than three miles in diameter;" "capable of being effectively damaged by the blast;" and "likely to be unattacked by next August." Someone raised the possibility of bombing the emperor's palace in Tokyo—a spectacular idea, they agreed, but militarily impractical. In any case, Tokyo had been struck from the list because it was already "rubble," the minutes noted.
---
Reader Response
Val on Netflix announcing it will provide paid maternity and paternity leave for a full year:
I believe that being a good parent is just about the most important thing any adult can do. I chose to never have children, but through the taxes that I (and everyone) pays, I feel I've supported parents by virtue of the tax deductions and credits available to them, not to mention the mortgage interest deduction available to homeowners, and, of course public education for K-12.

I don't begrudge anyone taking extended maternity or paternity leave, but I would certainly expect to be compensated if I have to work a lot of late nights or weekends to cover the work of an absent colleague, especially if the nature of that work couldn't be covered by a temp. But more than that, I would deeply resent it if a colleague who took a long leave of absence remained on the same promotion track as those of us who didn't. I assume that having children is a happy choice for most parents, but it is a choice, as is the choice to take extended parental leave. It's not fair to those who made different choices if the parents who take an extended leave are seen as "equals" in experience to those who don't.
---
Verbs
Bill Cosby deposed, GOP candidates debate, world's top free diver missing, theater shooter identified, and California's wildfires rage.
---
Answers: 300:1, 103.2 and 102, $3 BILLION
---