The Atlantic Daily: EPA, Army Rangers, Menendez
The EPA announces restrictions on methane, a historic first for the U.S. military, Bob Menendez says "no" to the Iran deal, and more…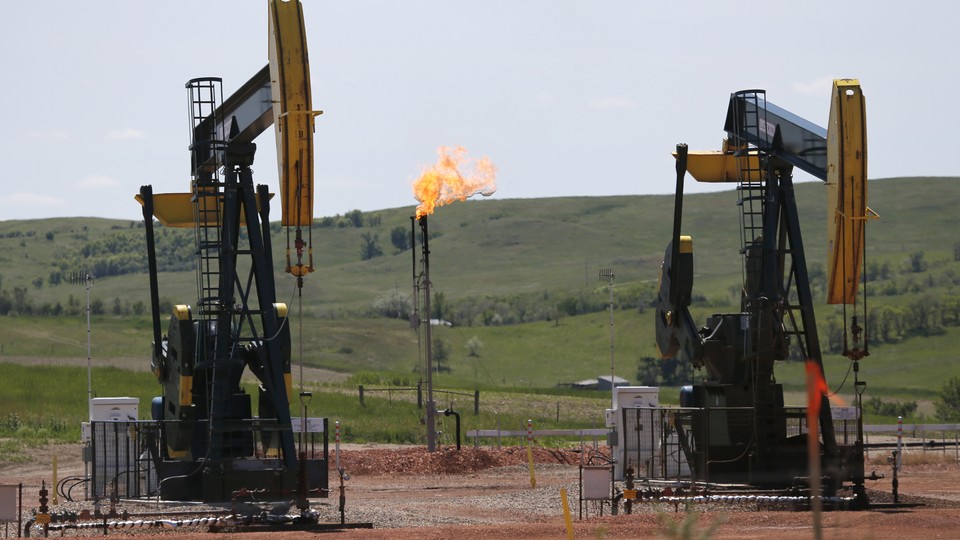 What We're Following: EPA on Methane
In a new proposed rule announced Tuesday, the EPA will require the U.S. oil and natural-gas industry to reduce methane emissions by 40 to 45 percent before 2025. President Obama first outlined the changes in January as part of a larger strategy to combat climate change. According to the EPA, methane's impact on the atmosphere is 25 times greater than CO2.
Army Rangers: In a historic first for the U.S. military, two female candidates will graduate from the Army Ranger School on Friday. Defense Secretary Leon Panetta originally lifted the ban on women soldiers in combat roles in January 2013. Although the two women's identities are unknown, both are Army officers and graduates of West Point.
Menendez Rejects the Iran Deal: In a widely expected move, New Jersey Senator Bob Menendez publicly announced his opposition to the proposed six-power nuclear agreement with Iran. Menendez, a Democrat, said in a statement that "if Iran is to acquire a nuclear bomb, it will not have my name on it," evoking President Obama's defense of the nuclear accord. With only two Democratic senators publicly opposed to the deal so far, Congress will likely be unable to block its implementation.
---
Snapshot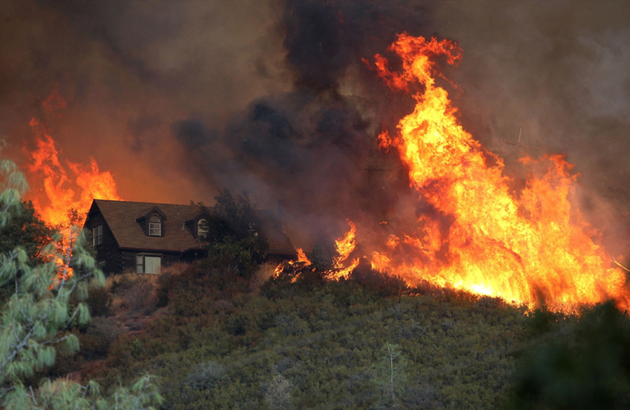 ---
Quoted
Ellen Kerans: "We thought this was the most important initiative we'd ever have, and we had to support it big… It would revitalize the students. It would make them feel like they have a promise, they really could go to college."
Jacklyn Trainor: "It's an awful feeling to get that letter in the mail, saying your childcare voucher has been terminated."
Omer Onen: "We refuse to let [Erdogan] drag us into a war for his own politics… There's collective punishment and psychological warfare against Kurds, and the people are scared."
---
News Quiz
1. On Tuesday, six people were arrested in Moscow for smuggling $30 million worth of ___________.
(See answer or scroll to the bottom.)
2. In Britain, the self-described "socialist" _____________ is running for leadership in the opposition Labour Party.
(See answer or scroll to the bottom.)
3. Although they appear to be similar sizes on traditional Mercator-map projections, Africa is actually ________ times bigger than Greenland.
(See answer or scroll to the bottom.)
---
Evening Read
Kia Gregory on how GOP presidential candidate Ben Carson taps into a vein of conservatism that runs through the African American community:
Carson taps into deep strains of black conservatism, a philosophy that asserts that blacks must utilize personal responsibility and self-empowerment to reach economic and social stability. Black conservatism has roots in the social and cultural orthodoxy of the black church, which generally does not support abortion or marriage equality. It traces back before Booker T. Washington, who Carson has said is one of his heroes, an educator who stressed that blacks hard labor would mean social equality. It runs through Pharrell Williams, who faced widespread criticism on social media last year after telling Oprah Winfrey that: "The New Black doesn't blame other races for our issues." Carson campaigns on a political ideology that tells black Americans that, despite their race and their socio-economic status, they can still write their own tickets. He tells them that no one else can hold them down.

And, this is where Carson tends to split with some in the black community, where he touts prayers and resolve; where he testifies how books opened his mind and made him see that the poverty he grew up hating was temporary, that he alone had the power to change it; where he warns that society must invest in the "young man walking with his pants hanging down" or become afraid of him later; where he seems to blow by the sturdy, steel structure of institutional racism.
---
Reader Response
Lakeisha Jackson on the news that two women will graduate from the elite Army Ranger School this Friday, an historic first:
Congratulations to these fine young women! I hope that they DO get to try out for the 75th Ranger Regiment, and serve our country.

And I'm glad that the Army didn't slack off on the requirements, making them pass the exact same tests that the men did. The WORST thing the military could do is to pat us on the hand and give us that "Bless your hearts, you women can't be held to the same standards that the MEN are" crap, just for the sake of diversity.

Keep the standards high and women will rise to the occasion. We won't hit the same percentages that men do, because men have greater overall body strength and endurance, and that's a key requirement in combat. But SOME women will pass and be fine soldiers.
---
Verbs
First transgender White House staff member appointed,  Bangkok bombing suspect identified, Rosie O'Donnell daughter missing, and lobster population migrates.
---
Answers: cheddar, Jeremy Corbyn, 14.5
---