The Atlantic Daily: Cuba, Japan, President Harding
The U.S. embassy opens in Havana, Japan's prime minister addresses WWII, President Warren G. Harding's secret past, and more…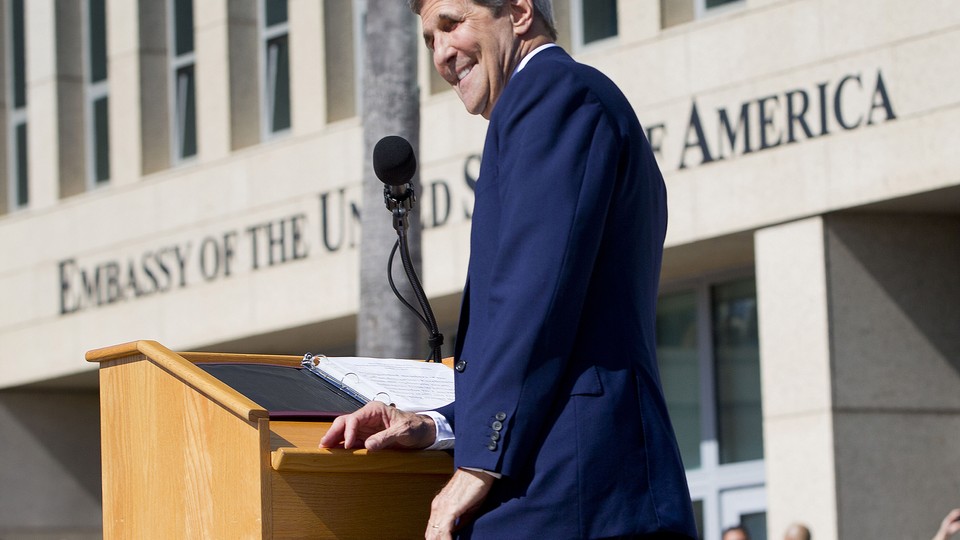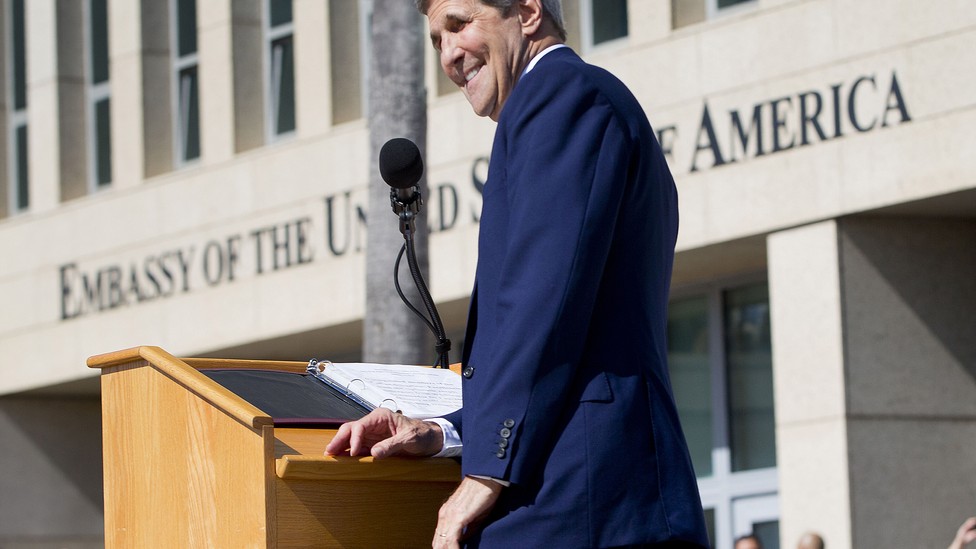 What We're Following: An Open Cuba
Fifty-four years after it was first lowered, the Stars and Stripes flies once again over the U.S. embassy in Havana, Cuba. U.S. Secretary of State John Kerry and Cuban officials were present at the ceremony Friday to mark the growing diplomatic rapprochement between the two nations. Three retired Marines who took down the flag in 1961 as young men also returned to see it raised once more.
Abe's Non-Apology: In a speech on the 70th anniversary of World War II's end, Japanese Prime Minister Shinzo Abe acknowledged that his country inflicted "immeasurable damage" on other Asian nations. His remarks came amid increased tensions with China and South Korea over Japan's conceptualization of its wartime past. While Abe offered his "profound sense of grief and [his] eternal, sincere condolences," the conservative prime minister stopped short of fully apologizing as some of his predecessors have.
President Harding's Past: Warren G. Harding's presidential legacy just grew more sordid. Genealogists announced on Thursday that DNA tests proved the 29th president of the United States fathered a secret child with his mistress Nan Britton in the 1920s. Historians long suspected that the notoriously philandering Harding was the child's father, but many of Harding's legitimate descendants had denied the claim.
---
Snapshot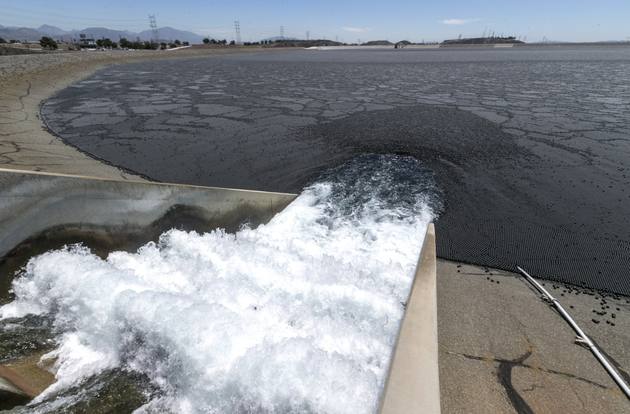 ---
Quoted
Megan Garber: "It's hard not to watch [Diary of a Teenage Girl], its images darkened and faded in a pervasive '70s-style Instagram filter, and not compare Minnie's adolescence to the many others that are being lived and experienced in 2015. What does it mean, today, nearly 40 years after Diary was set, to be a teenager?"
James Fallows: "The Chinese government is working very, very hard to deal with its air, water, land, food-supply, and other sustainability challenges. So it's a race between how hard the country is trying and how dire the situation is."
David Sims: "For years, analysts have pronounced the coming death of network TV, spurred by the rise of cable networks and Millennials who consume all their media online. But a funny thing happened to the 'big five' networks (ABC, CBS, NBC, Fox and The CW) last season: They produced some must-see TV."
---
News Quiz
1. On Friday, the 70th anniversary of Japan's surrender in WWII, Japanese Prime Minsiter ___________ acknowledged that his country inflicted "immeasurable damage and suffering" on innocent people.
(See answer or scroll to the bottom.)
2. John Kerry is the first U.S. secretary of state to visit Cuba since ______________.
(See answer or scroll to the bottom.)
3. Current estimates from the Social Security Administration say its trust fund will run out by ______________.
(See answer or scroll to the bottom.)
---
Weekend Read
J.K. Ullrich on how the emerging genre of climate fiction is engaging young people in sustainability issues:
Since the turn of the millennium, cli-fi has evolved from a subgenre of science fiction into a class of its own. Unlike traditional sci-fi, its stories seldom focus on imaginary technologies or faraway planets. Instead the pivotal themes are all about Earth, examining the impact of pollution, rising sea levels, and global warming on human civilization. And the genre's growing presence in college curriculums, as well as its ability to bridge science with the humanities and activism, is making environmental issues more accessible to young readers—proving literature to be a surprisingly valuable tool in collective efforts to address global warming.
---
Reader Response
When it comes to anti-gay businesses not wanting to deal with same-sex weddings, commenter tearec makes a distinction between products and services:
I am utterly shocked that photographers have lost on this issue. Florists and bakers I can see (almost, if I'm willing to ignore my belief that people have the freedom to associate, or not associate, with whomever they choose), since they really can just provide a product, have it delivered ahead of time, and then pop smoke.

But a photographer is practically part of the wedding. I cannot imagine being a newly married couple and wanting my moment captured for eternity by someone who didn't want to freely take my money for the service. And, were I a professional photographer, I cannot imagine wanting to take as a client a same-sex couple in a state that found photographers do not have the option to refuse service. I'm setting myself up for a lawsuit based on discrimination if I take an unflattering photograph.
---
Verbs
Assange charges dropped, Jenna Bush Hager delivers, 2016 candidates stump, U.S. crude-oil ban lifted, tennis star fined, and oldest living cat announced.
---
Answers: shinzo abe, 1945, 2033
---