The Atlantic Daily: Hillary Clinton's Emails, Explosion in China, Navajo EPA
The former secretary of state turns over her private email server to the FBI; a massive explosion in the Chinese city of Tianjin kills seven people and injured hundreds of others; and the Navajo Nation vows legal action against the EPA over a spill.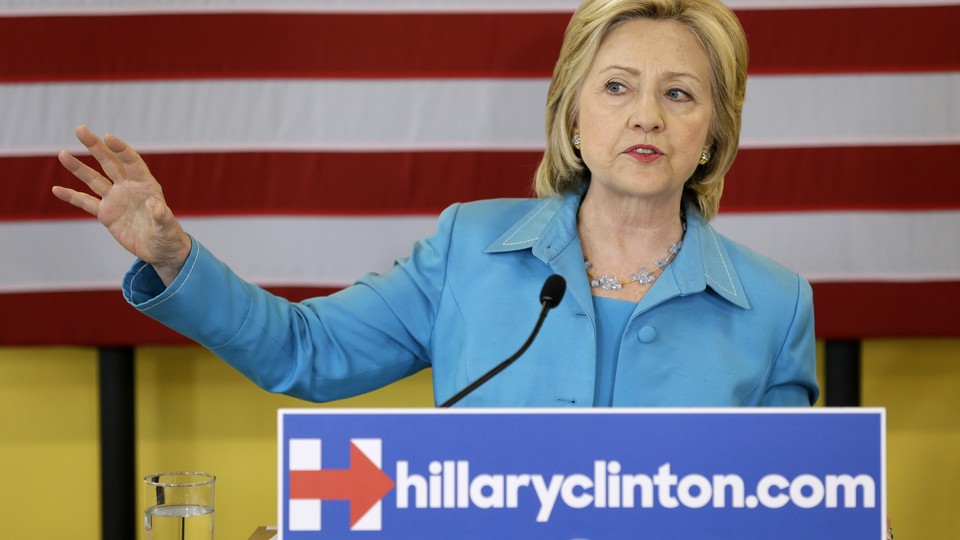 What We're Following: Clinton and Servergate
The former secretary of state turned over her private email server to the FBI on Tuesday after federal investigators told Congress that two highly classified emails had been stored there. As headaches mount for the current Democratic front-runner, Senator Bernie Sanders is gaining momentum: A Boston Herald poll released Tuesday night showed him in the lead in New Hampshire.
Tianjin explosion: Videos of a gargantuan explosion in a major port city southeast of Beijing flooded Chinese social media on Wednesday. State-run news outlets cited "combustible and explosive goods" in the Tianjin port, but it's unclear what caused the blast. Dozens are injured and at least seven people have died.
Navajo EPA: "They are not going to get away with this," vowed Navajo Nation President Russell Begaye on Wednesday as he promised legal action against the federal government in response to the Animas River spill. EPA regulators accidentally triggered the release of more than 3 million gallons of wastewater into the river, turning it bright yellow and leading several jurisdictions in Colorado and New Mexico to declare states of emergency.
---
Snapshot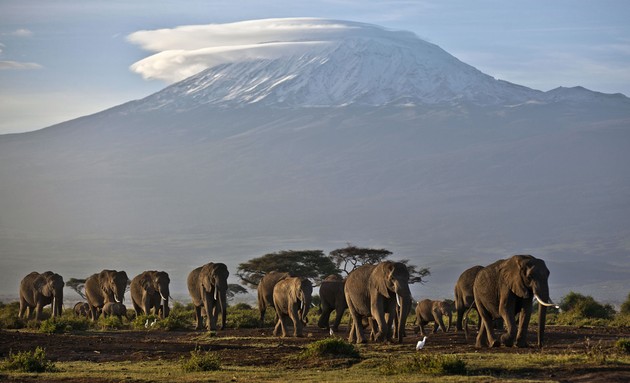 ---
Quoted
Brian Whitmore: "With the economy sinking deeper into recession, inflation spiking, oil prices dipping below $50 a barrel, and the ruble approaching the lows it reached earlier in the year, Putin badly needs sanctions eased to give the economy breathing space. But for that to happen, he would need to climb down in Ukraine—a move that would undermine the whole rationale for his rule and infuriate the nationalist supporters who make up his base."
Robinson Meyer: "The sum effect is that coal costs families through health-care and quality-of-life expenditures. By destroying the prospects for other local industries, like tourism, it forces the regional economy to take coal as its center. Through money-sapping medical bills and greatly eroded property values, and by tying undiversified local economics to the boom-bust fossil-fuel commodity cycle, coal assaults families's ability to hold onto wealth from generation to generation."
Alana Semuels: "But housing integration has downsides, some experts say. Building new affordable housing in wealthy areas takes investment away from the downtrodden areas that most need it. Moving poor children to better schools can help those individual students, but does nothing to improve the sub-par schools they left behind. (For more on this, listen to the recent work by This American Life on school desegregation.) And putting poor families in the suburbs, away from bus stops, food pantries, and other services, can make their lives harder, not easier."
---
News Quiz
1. Vice President Joseph Biden, who is reportedly contemplating a White House bid, previously ran for president in ___________ and again in 2008.
(See answer or scroll to the bottom.)
2. Pearson, a British company, sold its stake in The Economist one month after divesting itself of __________.
(See answer or scroll to the bottom.)​
3. Markets wheezed again on Wednesday as the Chinese yuan was down a further ________ percent against the U.S. dollar, one day after being devalued by 2 percent.
(See answer or scroll to the bottom.)
---
Evening Read
Ian Bogost on why so many people dislike speaking on the telephone:
But when it comes to taking phone calls and not making them, nobody seems to have admitted that using the telephone today is a different material experience than it was 20 or 30 (or 50) years ago, not just a different social experience. That's not just because our phones have also become fancy two-way pagers with keyboards, but also because they've become much crappier phones. It's no wonder that a bad version of telephony would be far less desirable than a good one. And the telephone used to be truly great, partly because of the situation of its use, and partly because of the nature of the apparatus we used to refer to as the "telephone"—especially the handset.
---
Reader Response
Samantha C. emails a much different take on our new cover story than yesterday's critic:
I read the "Coddling of the American Mind" article and I do think that there are valid points to be made. I agree that in any movement you'll find outliers and outrageous requests, and I trust that the research has been done to show that these are on the rise in my generation. But I feel that the whole article is premised on the idea that a trigger warning means allowing a student to avoid a work completely.

Tarzan of the Apes, a book that I have fallen desperately in love with since discovering earlier this year. And as I described the beautiful prose, the compelling characters, the unexpectedly surprising plot, I also described the wildly prevalent racism. There are references everywhere to the fact that Tarzan, by virtue of being an English noble by blood, is inherently superior to both his ape brethren and the black natives of his jungle. I didn't give this warning to tell my friend to avoid the book. I gave it so it wouldn't take him by surprise.

The article's illustration of books covered by caution tape is where I really think the whole idea of the trigger warning is being missed. A trigger warning isn't tape saying "stay away." It's a sign saying "Wear a hard hat if you're coming in here." The forewarning that something unpleasant is coming up allows a reader to steel herself and face the material with much greater strength and comfort than she can when she's faced with an unexpected rape scene, or racial violence, or animal torture, or anything else that might come up in a wonderful, worthwhile work of literature.
Verbs
New York students opt out, Hillary Clinton panders, Tinder melts down, ISIS beheads, and AliBaba struggles.
---
ANSWERS: 1988, THE FINANCIAL TIMES, 1.6