The Atlantic Daily: Mullah Omar, Sam DuBose, and the English Channel
A Taliban leader is pronounced dead, a cop is indicted for murder, and hundreds of migrants flee to England.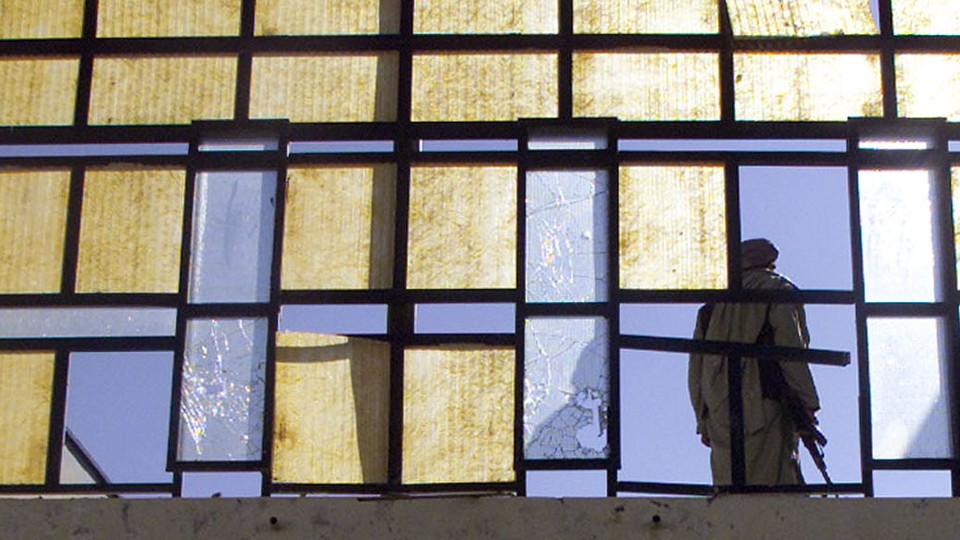 What's Happening: Is Mullah Omar Dead?
Afghanistan's government announced on Wednesday that Mullah Omar, the reclusive leader of the Taliban, died in 2013, marking a significant milestone in the 14-year American campaign to suppress the Islamist movement. But Taliban sources have reportedly disputed the claim, and Western officials have expressed skepticism. Claims of Omar's death have often proven premature over the years.
An Indictment in Cincinnati: A Cincinnati court indicted a white police officer for murder on Wednesday in the death of Samuel DuBose, a black man, at a routine traffic stop. Joseph T. Deters, the county prosecutor, said officer Ray Tensing "purposefully killed" DuBose after losing his temper. The case may add momentum to calls for police officers to wear body cameras. Deters said he likely would have believed Tensing's account of the encounter if he hadn't seen the body-camera footage.
A Human Crunch in the Chunnel: Hundreds of migrants surged through the English Channel tunnel for the second consecutive night, as English and French officials scrambled to find a solution. The migrants, who have been living in squalid camps near Calais, France, mostly hail from Africa and the Middle East. British Prime Minister David Cameron called the situation "very concerning." A Sudanese man reportedly died on Tuesday after being crushed in the tunnel.
---
Snapshot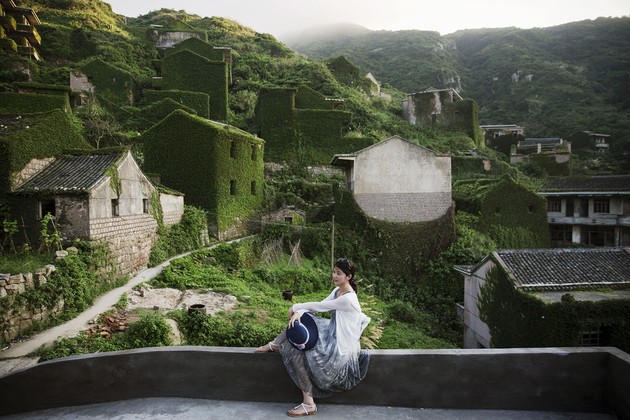 ---
Quoted
Molly Ball: "There's no way this man could be president, right? Just look at him: rumpled and scowling, bald pate topped by an entropic nimbus of white hair. Just listen to him: ranting, in his gravelly Brooklyn accent, about socialism. Socialism! And yet here we are: In the biggest surprise of the race for the Democratic presidential nomination, this thoroughly implausible man, Bernie Sanders, is a sensation."
Peter Beinart: "Every four years, the Republican base creates a market for crazy. But this year, with 16 GOP candidates, being crazy enough to get noticed is a lot harder. And with only a week to go until Fox News decides who gets to participate in the first presidential debate, candidates in the GOP's second and third tier are growing frantic."
David Frum: "

Under different immigration rules, and a different enforcement regimen, Kathryn Steinle would still be alive. Under different immigration rules, many thousands of other crimes would have been prevented. Under different immigration rules, the average U.S. crime rate might be lower than it is today—and probably considerably lower than it will be in future.

What to do in the face of those truths is challenging and unobvious. But the one thing should not be done: to leave it only to Donald Trump to speak them aloud."
---
News Quiz
1. Investigators said it was too soon to tell whether debris found near Reunion Island was remains from _________.
(See answer or scroll to the bottom.)
2. Accused war criminal Hissène Habré, the former president of _________, is the subject of the first case brought to trial in Africa based on the principle of universal jurisdiction.
(See answer or scroll to the bottom.)
3. Former governor ___________, a 2016 Republican presidential candidate, upbraided Hillary Clinton in a speech on financial reform given on Wall Street.
(See answer or scroll to the bottom.)
---
Evening Read
Alana Semuels on a looming health crisis:
In the past 16 months, abnormally high levels of e. coli, trihamlomethanes, lead, and copper have been found in [Flint, Michigan's] water, which comes from the local river (a dead body and an abandoned car were also found in the same river). [Melissa] Mays and other residents say that the city government endangered their health when it stopped buying water from Detroit last year and instead started selling residents treated water from the Flint River. "I've never seen a first-world city have such disregard for human safety," she told me.

While Flint's government and its financial struggles certainly have a role to play in the city's water woes, the city may actually be a canary in the coal mine, signaling more problems to come across the country. "Flint is an extreme case, but nationally, there's been a lack of investment in water infrastructure," said Eric Scorsone, an economist at Michigan State University who has followed the case of Flint. "This is a common problem nationally— infrastructure maintenance has not kept up."
---
Verbs
Tom Brady protests, the Fed holds, Napa's wildfire scorches, Jane Goodall fumes, Chinese stocks rally.
---
ANSWERS: MH 370, CHAD, RICK PERRY