The Atlantic Daily: The Sandra Bland Video, an American Prisoner in Iran, and Chattanooga's Victims
Police footage from Texas revealed, Jason Rezaian's detention, and more ...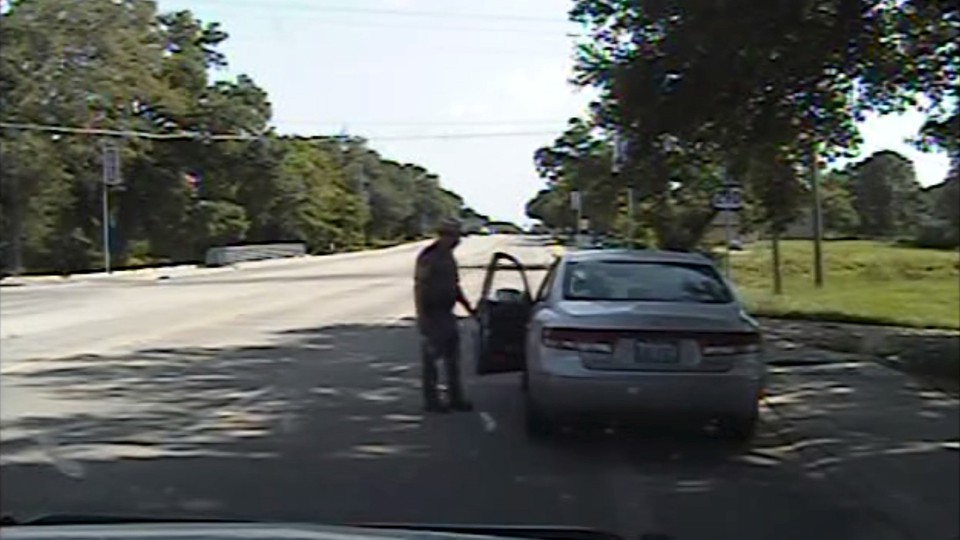 What's Happening: A Dashcam in Waller, Texas
The release of footage of the arrest of Sandra Bland, the black woman who died in a Texas jail cell under disputed circumstances, doesn't answer the lingering questions about her death. But, as David Graham writes in The Atlantic, "it makes a convincing case that she never should have been jailed in the first place." Now, in addition to denying that Bland died at their hands, police in Texas have to contend with accusations that the video released to the public was somehow doctored. On Wednesday, Texas Governor Greg Abbott said Bland's family "deserves answers."
Chattanooga's martyrs: An investigation into last week's shooting in Tennessee reveals that some of the five servicemembers who died in the attacks managed to divert the gunman away from larger groups of people. "This could have been a lot worse," one official said. Meanwhile, investigators are still examining details of the shooter's life to see if there are any terrorism links. One of Muhammod Abdulazeez's uncles, who lives in Jordan, has been questioned by American and Jordanian security forces.
A year behind bars in Iran: Wednesday marked the anniversary of Jason Rezaian's detention. The Washington Post reporter is being held on ill-defined espionage charges and has spent much of his time in solitary confinement. Some have expressed hope the nuclear accord struck in Vienna last week would hasten his release, as well as the release of three other Americans imprisoned in Iran.
---
Snapshot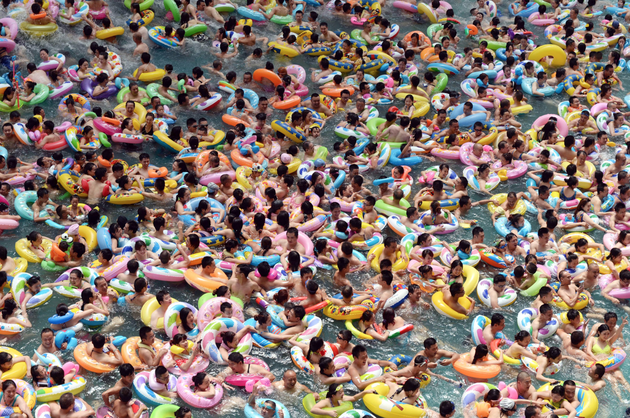 ---
Quoted
Olga Khazan: "Alcoholism is notoriously hard to pin down. If you drink a little every day, is that a problem? What about nothing all week, but 10 beers on Saturday? The study authors hope that assessments of 'drunk personalities,' more than being a novelty, could eventually be used by clinicians to help problem drinkers get to the root of their troubles."
Spencer Kornhaber: "Whether it's the VMAs or the Emmys or the Grammys or the Oscars, the last few years have made clear that accolades some people deride as arbitrary and silly still hold a lot of meaning for artists who feel condescended to by the entertainment industry."​
David A. Graham: "The unfortunate reality is that climate change will likely produce more evidence in the years ahead of the connection between resource scarcity and war—whether it's fodder for presidential campaigns or not."​
---
News Quiz
1. In Woody Allen's latest movie Irrational Man, the writer/director draws inspiration from his 1989 classic film ____________.
(See answer or scroll to the bottom.)
2. During his presidential campaign announcement speech, Donald Trump reportedly paid actors __________ to show up and cheer for him.
(See answer or scroll to the bottom.)
3. Last week, the Equal Employment Opportunity Commission delivered a victory for the rights of this group of workers.
(See answer or scroll to the bottom.)
---
Evening Read
Josephine Wolff on how the Secret Service Internet Threat Desk identifies and assesses online threats against the president his family:
If the Internet makes it easier to find threats directed at the president, it can also make it harder to figure out which ones should be taken seriously. The sheer volume of threatening messages online, the lack of context, and the ease with which users can shield their identities all contribute to the challenges of assessing online threats. One series of tweets addressed to @POTUS that caught the Secret Service's attention—at least enough to warrant an in-person visit from an agent—came from a user with the handle @jeffgully49 and included a picture showing a doctored version of the president's campaign posters with his head in a noose and the word "HOPE" changed to "ROPE." The messages were apparently posted by Jeff Gullickson of Plymouth, Minnesota, who was later visited at his home by a Secret Service agent. "The agent from the secret service was cordial," Gullickson wrote in an email to MPR News, adding that the agent just wanted to be sure his tweets were not serious threats.
---
Verbs
Gyrocopter pilot defies, Hillary's poll numbers drop, world's oldest Quran found, U.S. soccer star returns, and Prince's birthday celebrated.
---
Answers: Crimes and Misdemeanors, $50, gay americans
---