The Atlantic Daily: The Long Reach of the Iran Deal
What the agreement in Vienna means, how gay marriage will affect evangelical colleges, and more ...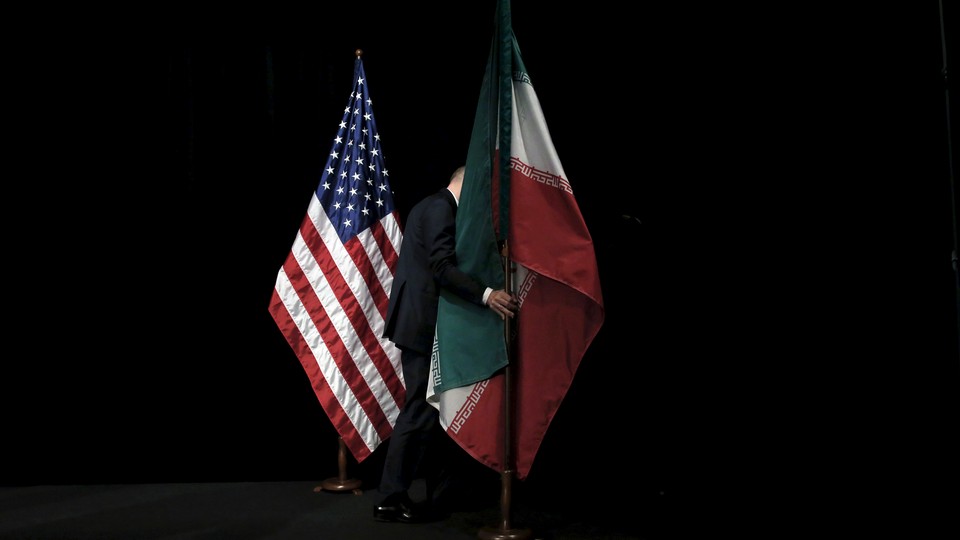 What's Happening: The U.S. Comes to Terms With Iran
Tuesday's nuclear deal between Iran and six world powers has been described as  everything from a "historic breakthrough" to a "historic mistake." That was before most people had even read the highly technical, 150-plus page document.
But the sweeping statements hint that big political changes are ahead. "The U.S. political consequences will be immediate," David Frum wrote in The Atlantic, noting how the accord will deeply affect the 2016 presidential race across party affiliations and ideological lines. That's not even mentioning the wrangling ahead for Congress to approve it.
Critics of the nuclear agreement include some U.S. Republicans, Israeli officials, and representatives of the Gulf Cooperation Council states. What the domestic opposition fails to see, Peter Beinart argues in The Atlantic, is that behind the president's drive for an Iranian nuclear deal "is the effort to make American foreign policy 'solvent' again by bringing America's ends into alignment with its means."
Jeffrey Goldberg notes that the accord may be a "practical necessity" for the United States. But, he adds, the agreement is also bad news for Syria, Yemen, Lebanon, Iraq, and other places where Iran remains militarily and strategically involved—and often against American interests.
---
Snapshot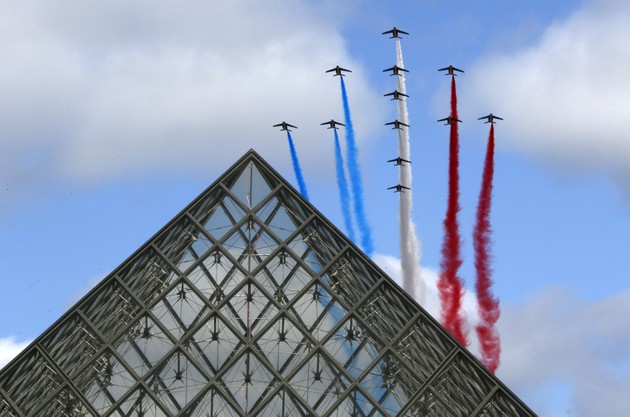 ---
Quoted
Jeffrey Goldberg: "And yet the deal, though representing a morally dubious compromise with a terror-supporting theocracy, might be, from the perspective of U.S. national security, a practical necessity."
Molly Ball: "

The

movement for gay marriage is one of the most successful issue campaigns of the last several decades… So it's no wonder that a lot of causes, particularly on the left, now want to copy the effort."
Spencer Kornhaber: "While an increasing number of queer musicians are making awesome music both for niche audiences and popular ones, there still aren't all that many modern, mainstream hits that explicitly reveal themselves as queer and sexual."
---
News Quiz
1. The longest-serving Supreme Court Justice in American history is William O. Douglas, who was on the Court for _________ years.
(See answer or scroll to the bottom.)
2. On Monday, President Obama commuted the sentences of _________  federal prisoners locked up for nonviolent drug offenses.
(See answer or scroll to the bottom.)
3. As part of Tuesday's landmark nuclear agreement, Iran will have to reduce its stockpile of enriched uranium by _________ percent for 15 years.
(See answer or scroll to the bottom.)
---
Evening Read
David R. Wheeler on how evangelical colleges are pushing back against the Supreme Court's decision on same-sex marriage:
As gay rights have gained wider acceptance over the past few years, many evangelical colleges have found themselves facing a predicament. Policies forbidding gay relationships have brought negative media attention and increasingly frustrated students, both of which could turn disastrous for religious colleges already struggling with tight budgets and uncertain futures. In 2013, Grace University in Nebraska made headlines after it expelled a student for being in an openly gay relationship who thus violated the school's code of conduct. Earlier this year, Erskine College in South Carolina drew widespread scorn when it publicly condemned gay relationships as "sinful" after two of its athletes came out as gay on the website outsports.com. And Gordon College not only attracted criticism for its ban on same-sex relationships but also lost a contract with the city of Salem when government officials learned about its rule against hiring gays and lesbians.
---
Verbs
Pluto photographed, Eric Garner case settled, AIDS rate reduced, crash survivor hikes, "Go Set a Watchman" released, and Taylor Swift unites.
---
---