The Atlantic Daily: Europe Squeezes Greece's Banks
The European Central Bank cuts assistance, the Women's World Cup captivates, and more ...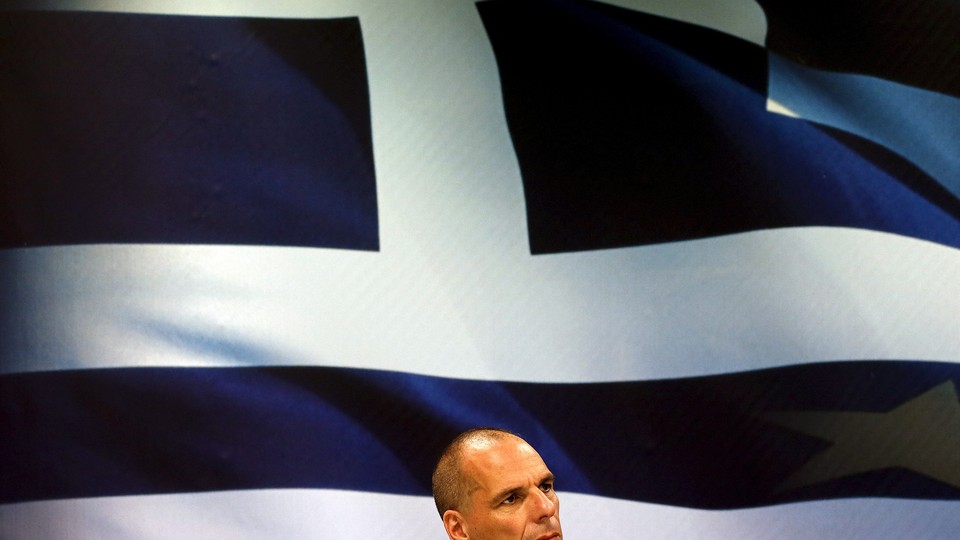 What's Happening: Financial Limbo in Greece
The defiant revelry in Greece seems likely to turn sour after the European Central Bank (ECB) opted to contract an emergency assistance program to the country.  After Greeks voted to reject a repayment plan proposed by European creditors, the ECB move means that Greece's banks could be out of money as early as Tuesday. On Monday, they were closed again for the eighth consecutive day.
A hat trick for all time: Carli Lloyd's historic three-goal performance in the Women's World Cup Final might have done more than just propel the United States to victory.  According to Reuters, over 20 million Americans tuned in to watch the match against Japan, "setting a new high for any soccer match televised in the nation." That includes men's games, too.
---
Snapshot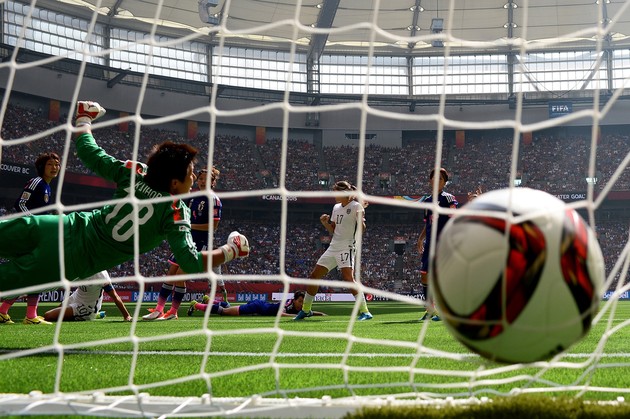 ---
Quoted
Norm Ornstein: "A president's momentum, his public support, and the backing of his party peak early, and major social-policy change by definition shakes up the status quo, creating losers along with potential winners and an even larger number of those unsettled by change."
Megan Garber: "The song ['My Adidas'] marked on the one hand the birth of the intimate artistic and commercial relationship between hip-hop and sneakers; it also signaled that the shoes had solidified their status as status symbols."
David Frum: "Americans are not wholly uncomfortable with dynasties. There have been 56 presidential elections since the founding of the republic. Twelve of them have been won by an Adams, Harrison, Roosevelt, or Bush."
---
News Quiz
1. According to researchers, most people's first memories date to when they were about________years old.
(See answer or scroll to the bottom.)
2.  FIFA gives out _______million in prize money to the winning team at the Women's World Cup, roughly $33 million less than their male counterparts.
(See answer or scroll to the bottom.)
3. Burt Shavitz, who cofounded Burt's Bees, was paid_________for his half of the company, eight years before it was purchased for over $900 million.
(See answer or scroll to the bottom.)
---
Evening Read
Ta-Nehisi Coates writes a letter to his son on the legacy of racism in America:
I remember being 11 years old, standing out in the parking lot in front of the 7-Eleven, watching a crew of older boys standing near the street. I stood there, marveling at the older boys' beautiful sense of fashion. They all wore ski jackets, the kind that mothers put on layaway in September, then piled up overtime hours so as to have the thing wrapped and ready for Christmas. A light-skinned boy with a long head and small eyes was scowling at another other boy, who was standing close to me. It was just before three in the afternoon. I was in sixth grade. School had just let out, and it was not yet the fighting weather of early spring. What was the exact problem here? Who could know?
---
Verbs
Stocks tumble, Tsarnaev appeals, Trump bogeys, Reddit apologizes, Manu returns, and Simone honored.
---
Answers: 3.5, $2 million, $130,000
---