The Atlantic Daily: South Carolina's Vote to Take Down the Confederate Flag
A divisive symbol turned away, a federal hack affected over 21 million Americans, and more ...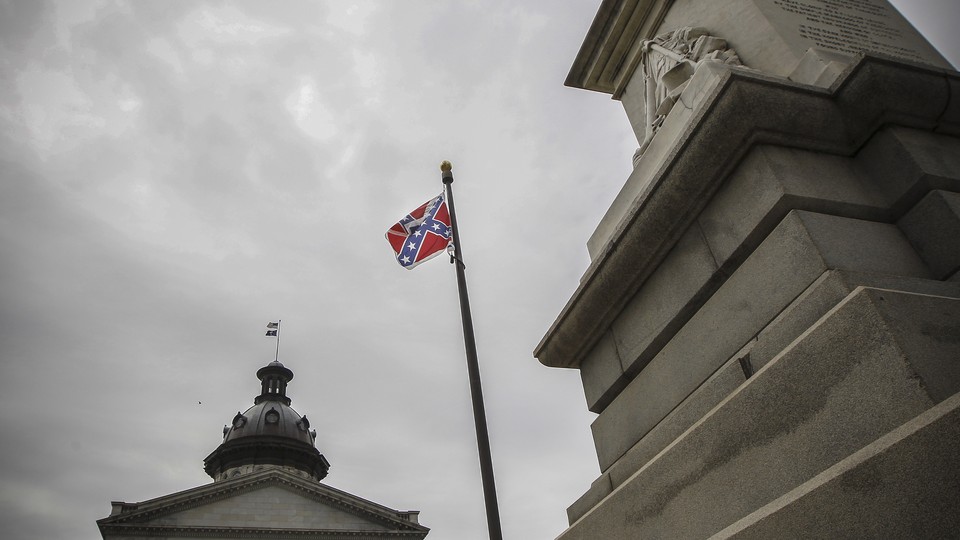 What's Happening: A Hated Flag Will Come Down in Columbia
South Carolina lawmakers voted to remove the Confederate flag from the grounds of the state capitol on Thursday. The vote followed renewed efforts to rid the state of the divisive symbol after last month's church shooting in Charleston, South Carolina. But the issue hasn't gone away: In Washington, D.C., jockeying over the placement of the flag on federal land caused a $30 billion spending bill in Congress to be shelved.
Hackers have data on one in 12 Americans: The Office of Personnel Management admitted that hackers made off with data on over 21 million Americans. Last month, the government agency said a breach believed to be performed by Chinese hackers only affected four million people including government workers and contractors. Now that haul is reported to include sensitive information like fingerprints, health records, Social Security numbers, and information about family members and associates of anyone who has applied for security clearance in the past 15 years.
Iran talks continue to continue: Secretary of State John Kerry told reporters in Vienna, Austria, that nuclear negotiators between Iran and six world powers would go on for a few more days. The original deadline for a final agreement was June 30. Despite "real progress," at least one of the remaining issues has to do with a UN arms embargo that Iran wants lifted.
---
Snapshot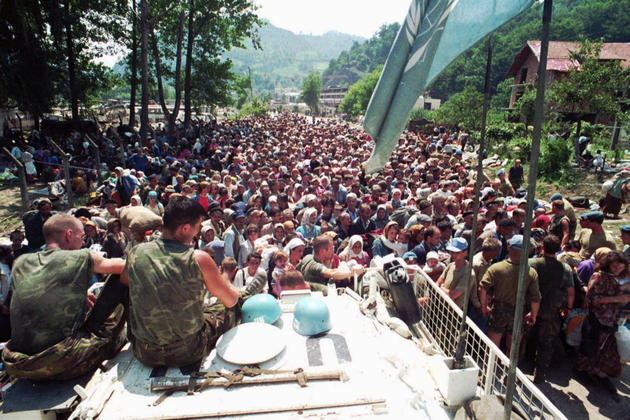 ---
Quoted
David Sims: "No television product wants the title Rectify has now claimed for two years in a row: the best show nobody's watching. Toiling away on the Sundance Channel, the Southern Gothic tale of a man freed from death row after 19 years has received the kind of rave reviews that keep a show on the air despite desperately low ratings."
Alia Wong: "LGBT issues generally have tended to cause a fuss in schools, from outrage over sex-ed curricula that teach about homosexual relationships to disputes over the employment of gay teachers... In a way, though, the heightened visibility of transgender youth is making those other debates seem archaic."
Robinson Meyer: "The spectacular failure of Healthcare.gov at launch led to the creation of what came to be known as the Tech Surge, a group of Silicon Valley developers who rescued the website from disorganized contractors and bureaucratic mismanagement."​
---
News Quiz
1. In the past four weeks, Chinese companies have lost a total of ________ in value.
(See answer or scroll to the bottom)
2. In 1825, there were __________ working dentists in the the United States.
(See answer or scroll to the bottom)
3. The number of taxi trips in New York City decreased by _______  percent from 2012 to 2014.
(See answer or scroll to the bottom)
---
Evening Read
Maurice Chammah on the computerized test used to assess the risk and guilt of men accused of being sex offenders.
When I started learning about the Abel Assessment, I asked Abel and several clinicians whether I could take the test myself. I wanted to describe the experience of clicking through the pictures, and while I consider myself part of the majority of people who have never felt a sexual interest in children, I wanted to see if the test might say something about me I did not feel to be true, as it had for Rich and presumably other men. Abel would not condone this, and clinicians—following their licensing agreement with him—would not show me the questions in the questionnaire or the pictures used to measure "visual reaction time."
---
Verbs
Trump warned, London tube workers strike, bumblebees threatened, Serena  cruises, Tom Selleck drought-shamed, and Princess Charlotte christened.
---
Answers: $3.9 TRILLION, 100, 8
---