The Atlantic Daily: Sandra Bland's Autopsy, Turkey's ISIS Fight, the Iran Debate
A voicemail is released, Erdogan gets tough, and the Senate talks Iran.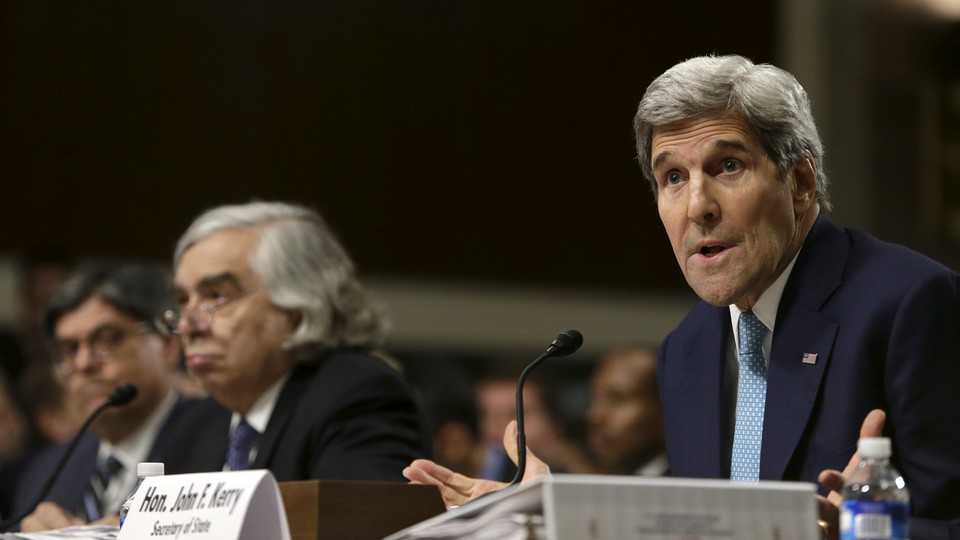 What's Happening: A Voicemail and an Autopsy in Texas
The day after Sandra Bland was arrested in Texas, she left a voicemail for a friend from jail. In it, she expressed some resignation about her arrest, which was later widely condemned. "How did switching lanes with no signal turn into all of this, I don't even know," she said. With investigators treating her suspicious death as a murder, a preliminary autopsy report suggests Bland died of suicide, which supports the police's story.
Turkey gets tough: On Thursday, Turkey authorized the United States to use its bases to attack ISIS in Syria. The country had previously avoided battling the group in part because it didn't want to indirectly help the Syrian dictator Bashar Assad. The agreement with the U.S. comes in the wake of a ISIS-linked suicide bombing that killed over 30 Turkish demonstrators near the Syrian border. Turkish troops also battled Islamic State forces on Syrian turf for the first time this week.
John Kerry's Iran testimony:  The secretary of state battled Republican claims that the U.S.-led negotiating team had been suckered into a bad nuclear deal with Iran at a hearing before the Senate Foreign Relations Committee. Joined by the the treasury and energy secretaries, Kerry said that there is no "fantasy" alternative to the deal. Congress is set to vote on the controversial agreement in September.
---
Snapshot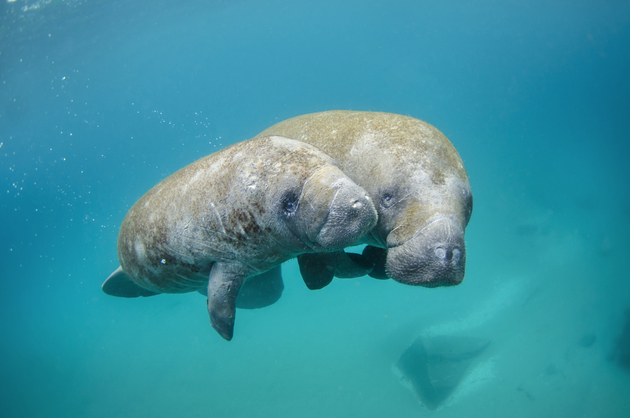 ---
Quoted
Megan Garber: "#Squad and #squadgoals, though their specific meanings vary in all the ways you'd expect terms used by both Patrick Stewart and Burger King to do, make a general assumption: that groups—be they composed of girls or boys or celebrities or Taylor Swift's cats or a mixture of all of the above—are more than the sum of their parts."
Matt Ford: "Death sentences from juries are in decline. Executions can be delayed for years by procedural and political factors, and popular sentiment views the situation in abstract terms. But capital juries grapple with the death penalty and those sentenced to it in direct, visceral ways."
Peter Beinart: "Again and again, pundits who championed the invasion of Iraq—people like Bill Kristol and Charles Krauthammer—appear on television advocating the same worldview they advocated in 2002 and 2003, and get to pretend that nothing has happened over the last 15 years to throw that worldview into question."​
---
News Quiz
1. A new report suggests that global warming could threaten __________, a scientific technique that is widely used to determine the age of fossils.
(See answer or scroll to the bottom.)
2. Maine's Governor _________ botched the veto of 65 bills, an executive failure that may have resulted in them accidentally becoming law.
(See answer or scroll to the bottom.)
3. Congress is in the midst of rewriting this controversial national education law.
(See answer or scroll to the bottom.)
---
Evening Read
Katie Bo Williams on the world and criticisms of the bounty-hunting industry:
Bounty hunters usually grab national attention only when somebody gets shot, but in many states, they're an active part of the criminal-justice system. The modern bail-recovery industry, mostly identified with Wild-West-like Hollywood depictions like Dog the Bounty Hunter or the novels by Janet Evanovich, is largely invisible to the public eye. This kind of incident usually drives two separate criticisms: that America's archaic bail system disproportionately impacts the poor, and that bounty hunters are acting as wildly unregulated quasi-police. Some areas have addressed the first with pretrial services programs that screen and release low-risk defendants. In certain states the second might be partially true—but the industry is far more sophisticated than it appears at first glance.
---
Verbs
Newspaper sold,  singer detained, Donald Trump snubbed, Golden Arches sag, and Taylor Swift apologizes.
---
Answers: carbon dating, paul LePage, No child left behind
---