The Atlantic Daily: Olympics, Ebola, Clinton
A Winter Games is awarded, a vaccine is developed, and Hillary jabs at Jeb.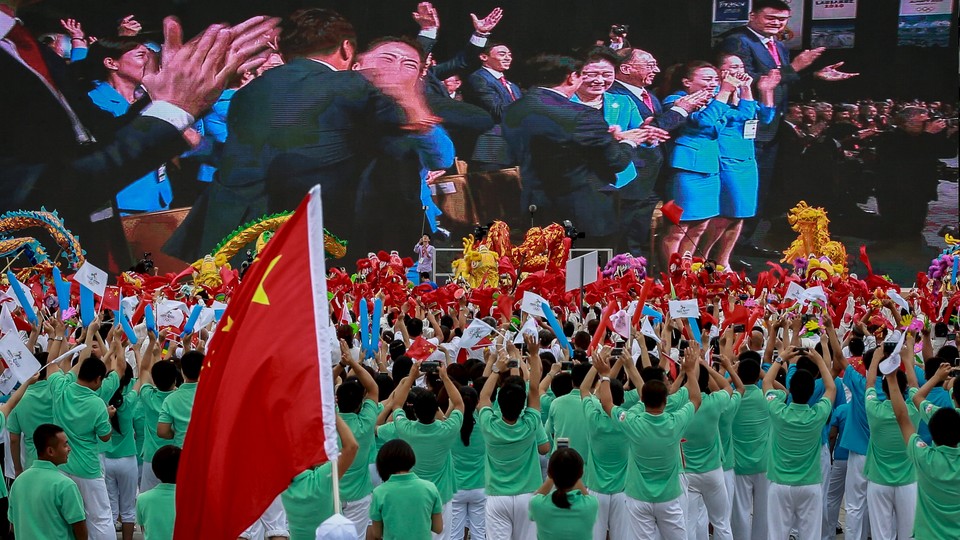 What's Happening: Beijing Will Host the 2022 Winter Games
The International Olympic Committee awarded Beijing the rights to host the 2022 Winter Olympic Games, seven years after the Chinese capital hosted the 2008 Summer Olympics. Beijing's bid had attracted criticism for the city's absence of snow, lack of winter-sports culture, and requirement to build several new structures. Almaty, Kazakhstan's largest city, was the runner-up.
A Vaccine for Ebola: Scientists announced on Friday that a vaccine designed to combat the deadly disease was found to be successful 100 percent of the time in trials conducted during the outbreak of the virus in Guinea. Development of the drug has the potential to end West Africa's epidemic and prevent new ones from emerging.
Hillary Jabs at Jeb: In a speech given at the National Urban League convention in Fort Lauderdale, Hillary Clinton sharply criticized Jeb Bush for his conservative economic policies and performance as Florida's governor. Bush, who also appeared at the convention, received some good news today: A Super PAC supporting him has attracted $17.4 million in donations.
---
Snapshot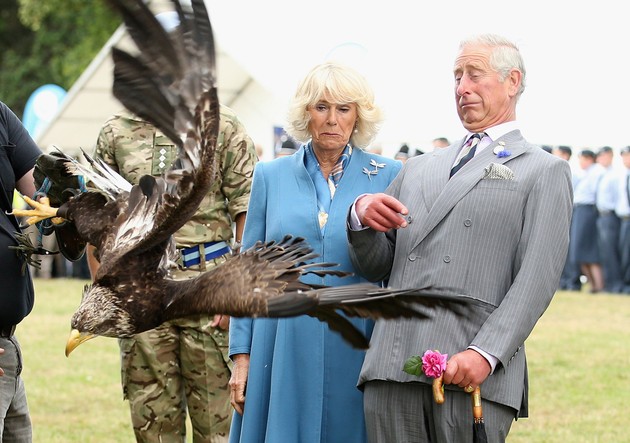 ---
Quoted
David Graham: "In a post-Cold War world, the increasingly strident repetition of 'American exceptionalism' starts to seem more like a mantra for warding off an increasingly connected world, and one in which the U.S. doesn't have a monopoly on good ideas. … In other words, the louder insistence on exceptionalism may actually herald a greater acceptance of foreign ideas."
James Hamblin: "The Internet launders outrage and returns it to us as validation, in the form of likes and stars and hearts. The greatest return comes from a strong and superior point of view, on high moral ground. And there is, fortunately and unfortunately, always higher moral ground. Even when a dentist kills an adorable lion, and everyone is upset about it, there's better outrage ground to be won."
Christopher Orr: "[Tom Cruise] has entered a phase in his career when 'acting' seems almost tangential to his job description. There was a time when Cruise was eager to test his mettle with such fare as Born on the Fourth of July and Eyes Wide Shut and Magnolia. But the challenges he's set for himself lately seem principally physical in nature, as if by hanging off planes and diving underwater he can stop his own clock from ticking into middle age. It's an exercise simultaneously triumphant and dispiriting, and there is an odd fascination in watching how much longer he can pull it off."
---
News Quiz
1. A New York-based programmer and visual artist has created a film combining data on __________ with country music.
(See answer or scroll to the bottom.)
2.The Wall Street Journal revealed that the Swiss bank UBS, which got help with IRS problems from then-Secretary of State Hillary Clinton, subsequently gave her husband _________ for speaking gigs.
(See answer or scroll to the bottom.)
3. An eight-episode prequel to the 2001 cult film Wet Hot American Summer just debuted on __________.
(See answer or scroll to the bottom.)
---
Evening Read
Alana Semuels dives into competency-based education, a "new model that is upending the traditional college experience":
[Undergrad Daniella] Kippnick has no course lectures. She has no courses to attend at all. No classroom, no college quad, no grades. Her university has no deadlines or tenure-track professors.

Instead, Kippnick makes her way through different subject matters on the way to a bachelor's in accounting. When she feels she's mastered a certain subject, she takes a test at home, where a proctor watches her from afar by monitoring her computer and watching her over a video feed. If she proves she's competent—by getting the equivalent of a B—she passes and moves on to the next subject. [...]

[D]ozens of universities, have signed on to the Competency-Based Education Network, making a commitment to design and deliver competency-based degree programs. They include not only small technical college and community colleges, but also large universities: the University System of Georgia, University of Maryland, Purdue University, and DePaul.
---
Reader Comment of the Day
Adam on the Cincinnati cop killing of the unarmed black motorist:
Taking a look at the larger picture, the Samuel DuBose murder starkly demonstrates (1) the usefulness of body cameras to record police conduct/misconduct, and (2) the willingness of some law enforcement officers to lie about criminal conduct, even about events that are recorded with the body camera.

This case demonstrates the importance of implementing mandatory body cameras nation-wide. Law enforcement should be grateful for this technology, as it will likely allow them to identify bad behavior by rookie cops (i.e. failing to deescalate conflicts, performing unconstitutional searches, etc) before they commit major crimes and fatalities, as in this case.
---
Verbs
Iran bakes, energy stocks dip, Donald Trump sues, Uber invests, and Mark Zuckerberg and wife announce.
---
ANSWERS: REFUGEES, $1.5 MILLION, NETFLIX