The Atlantic Daily: Obama in Africa, Boston Olympics, Cosby's Accusers
The President's sojourn continues, the city's bid is quashed, and nearly three dozen women speak out.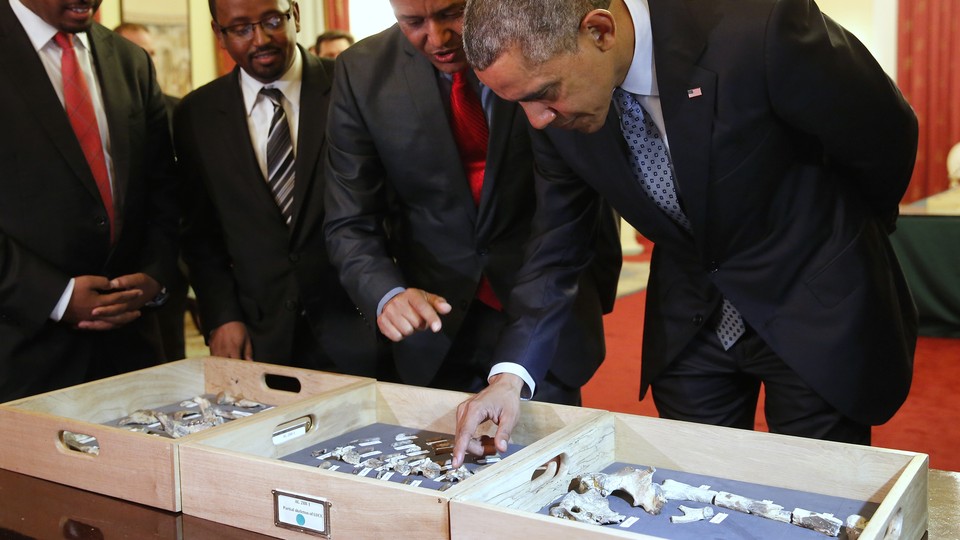 The President Speaks Out in Kenya and Ethiopia
During a symbolically powerful visit to his father's homeland over the weekend, President Barack Obama praised Kenya's progress while urging the country to protect gay rights. From there, Obama traveled to Ethiopia, where he spoke about the spiraling conflict in South Sudan and al-Shabaab's threat in Somalia. He will address the African Union for the first time on Tuesday.
No Olympics For Boston: Boston Mayor Marty Walsh dealt a fatal blow to the city's controversial 2024 Olympic bid when he refused to a sign a contract guaranteeing the costs to host the Games. Shortly after his announcement, the U.S. Olympic Committee officially canceled the city's bid. If no U.S. cities replace Boston, the United States will go 22 years without having hosted an Olympic Games.
Bill Cosby's Accusers: Forty-six women have now accused the legendary comedian of sexually assaulting them over a four-decade span. In a powerful cover story, New York magazine interviewed and photographed 35 of Cosby's alleged victims, some of whom are speaking publicly for the first time. An attack by hackers brought down the magazine's website for most of Monday; both the site and the article itself are now back online.
---
Snapshot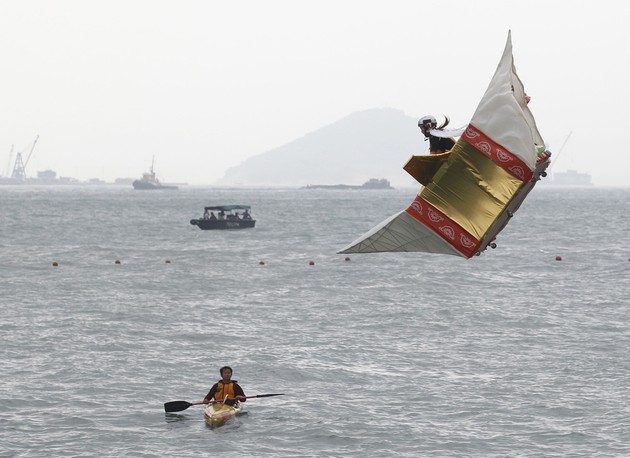 ---
Quoted
David Graham: "This theory—that what's driving ... bleak impressions about race relations is whites awakening to realities that were always extant but had been invisible to them—suggests that the results may actually be cause for optimism. Actively grappling with racial tensions is crucial to solving them; ignoring them may obscure the wounds, but it won't heal them."
Spencer Kornhaber: "The biggest takeaway from the first I Am Cait installment is that fame interacts strangely with something as personal as a gender transition. Early on, Jenner and her stylists cheer as her Vanity Fair cover is revealed on TV; later, Jenner's mother, Esther, and Jenner's daughter, Kylie, "meet" Caitlyn for the first time. That's right: Immediate family members were introduced to the female-presenting Jenner after Diane Sawyer, Buzz Bissinger, and the rest of the world were."
J. Douglas Smith: "This fall, in Evenwel v. Abbott, the Court will weigh whether or not 'one person, one vote' allows states to base apportionments on all persons living within a given district, or whether the phrase really means 'one voter, one vote' and requires states to count only voters for the purposes of representation. A ruling in favor of the challengers ... threatens to undermine one of the great achievements of 20th-century American democracy."
---
News Quiz
1. Of the 54 countries in Africa, only one, _________, has legalized same-sex marriage.
(See answer or scroll to the bottom.)
2. According to ProPublica, a Connecticut measure aimed at preventing the mentally ill from acquiring guns reduced predicted violence by _________.
(See answer or scroll to the bottom.)
3. When it comes to workplace discrimination, roughly ________ percent of Americans mistakenly believe that federal law prohibits firing someone based on sexual orientation.
(See answer or scroll to the bottom.)
---
Evening Read
Leon Wieseltier opposes both the Iran deal and, as an Obama spokesman puts it, the president's "willing[ness] to step out of the rut of history":
The rut of history: It is a phrase worth pondering. It expresses a deep scorn for the past, a zeal for newness and rupture, an arrogance about old struggles and old accomplishments, a hastiness with inherited precedents and circumstances, a superstition about the magical powers of the present. It expresses also a generational view of history, which, like the view of history in terms of decades and centuries, is one of the shallowest views of all.

This is nothing other than the mentality of disruption applied to foreign policy. In the realm of technology, innovation justifies itself; but in the realm of diplomacy and security, innovation must be justified, and it cannot be justified merely by an appetite for change. Tedium does not count against a principled alliance or a grand strategy. Indeed, a continuity of policy may in some cases—the Korean peninsula, for example: a rut if ever there was one—represent a significant achievement. But for the president, it appears, the tradition of all the dead generations weighs like a nightmare on the brains of the living.
---
Verbs
Bobbi Kristina mourned, Irish oatmeal prohibition repealed, Chinese gamers unburdened, alphamales overvalued, nipples 3D-printed, teacher bathroom breaks constricted.
---
ANSWERS: SOUTH AFRICA, LESS THAN HALF OF ONE PERCENT, 75
---