The Atlantic Daily: Another Broken Deadline on Iran
The nuclear talks extend again, two planes collide in South Carolina, and more ...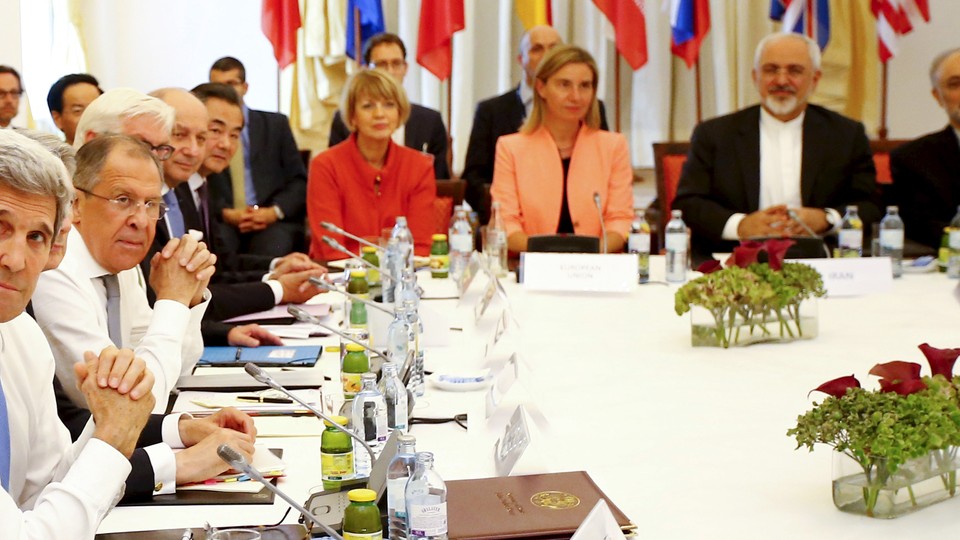 What's Happening: Fourth Time's a Charm for an Iran Deal?
The nuclear negotiations between Iran and six world powers were extended for the fourth time since an interim deal was signed in 2013. Negotiators say the quality of an agreement is more important than the timing. But should the parties reach a deal, Republican have promised to block it if it doesn't do enough to curtail Iran's nuclear program—and if they can collect enough votes.
Europe may throw Greece a lifeline: European officials are said to be considering a plan that would grant Greece some financial assistance. All that Greece would have to do is adopt some of the economic measures that Greek voters roundly rejected on Sunday. In the meantime, Greece's banks were closed for a ninth straight day and remain on the cusp of running out of cash.
A mid-air collision in South Carolina: A military jet and a small private plane crashed into each other just north of Charleston on Tuesday. One pilot in the F-16 ejected and was taken to an army hospital while the fate of the passengers in the Cessna remain unknown. As to why they were sharing the same airspace, James Fallows notes in The Atlantic, "There's only so much sky to go around."
---
Snapshot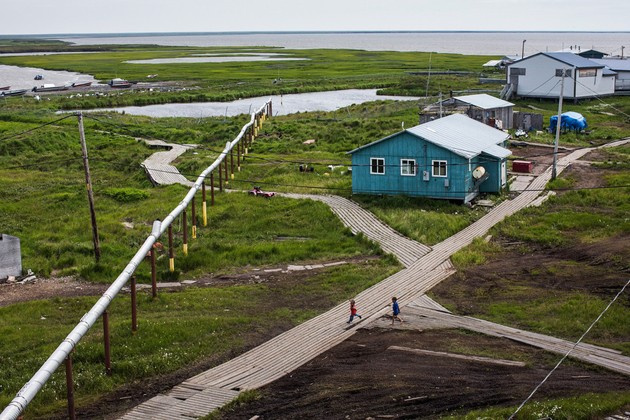 ---
Quoted
Olga Khazan: "After hearing about a rash of shark attacks—five of them fatal—in Western Australia a few years ago, the kitesurfer and entrepreneur Hamish Jolly began exploring ways to protect ocean-sport enthusiasts without forcing them to get out of the water."
Peter Beinart: " In 2008, when Hillary was trying to distinguish herself from her party's left base in order to appeal to general-election moderates, an opponent like Bernie Sanders might have seemed like a blessing. In 2016, by contrast, when Hillary is running to the left, attacking him as too far left is dangerous."
Sally Kohn: "Without the active cooperation of [Muslim] communities themselves, police find crimes hard to solve and even harder to prevent within those communities. But where communities are partners in rooting out criminality, the results can be dramatic."​
---
News Quiz
1. According to a study from the Center for Technology and Civic Life ________ percent of prosecutors in the United States are white.
(See answer or scroll to the bottom)
2. The first helicopter was invented in __________.
(See answer or scroll to the bottom)
3. Roughly________ percent of online shopping is done on mobile devices.
(See answer or scroll to the bottom)
---
Evening Read
Chris Arnade on why broken windows policing should be applied to Wall Street:
In this era of complete regulatory permissiveness, Wall Street morphed into floor after floor of traders, like myself, sitting behind walls of computers, watching numbers flash, moving other numbers around spreadsheets, and betting on them all. If the bets worked out, they would get paid millions. If they lost, they only got paid hundreds of thousands. Nobody ever had to give anything back to the bank, or to the customer, no matter how badly they erred.

Wall Street was a huge digital neighborhood, almost completely unpatrolled, and steeped in a culture with a diminished sense of fiduciary responsibility to the firm, the customer, or really anyone. It was, in language Giuliani would understand, an environment filled with broken windows, and conducive to abuse.
---
Verbs
Cosby testimony released, Mr. Burns returns, Iran deal extended, bull runners gored, heroin skyrockets, Trump dumped, and Tour de France leader injured.
---
---