The Atlantic Daily: A False Alarm in the American Capital
Washington, D.C., goes on high alert, Boko Haram strikes, and more ...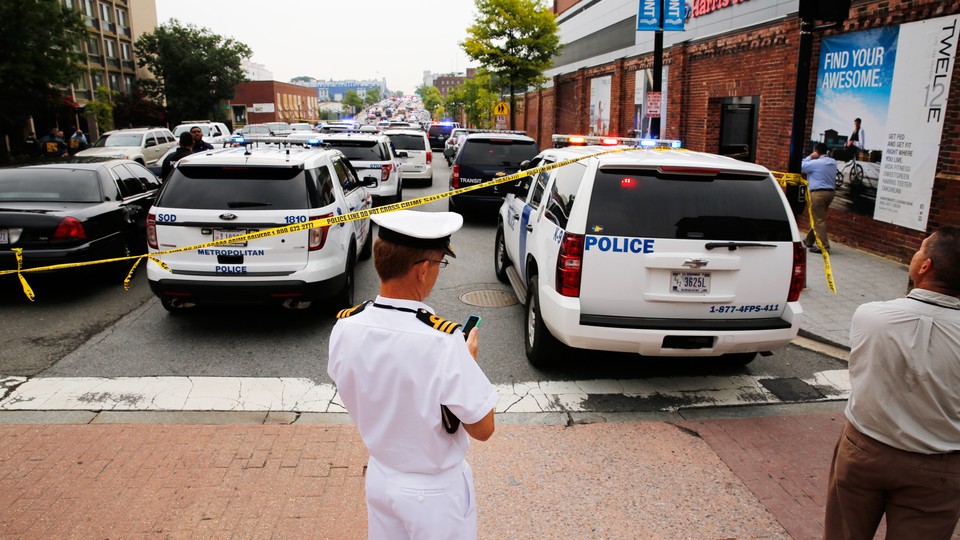 What's Happening: Washington, D.C. Goes on High Alert
Reports of an active shooter prompted a full-scale police response at the Navy Yards on Thursday morning. What one worker thought were gunshots turned out to be nothing and the scene eventually cleared. As the country prepares for its Independence Day celebrations, warnings about a possible terrorist attack have circulated heavily.
A Ramadan massacre in Nigeria: According to local reports, Boko Haram killed 97 worshippers in mosques across the town of Kukawa, the birthplace of the terrorist group. The shooting attacks took place as residents were ending their day-long fasts for Ramadan. The group, which pledged its allegiance to ISIS earlier this year, may have been acting on an imperative by Islamic State clerics to launch more attacks during the holiday.
The American economy stands out: As Greece defaults and Europe continues to be racked by financial woes, the American economy continues to hum along. The unemployment rate dropped to 5.3 percent on Thursday as the country added 230,000 jobs in June. Despite this, the American labor-participation rate also reached a 40-year low.
---
Snapshot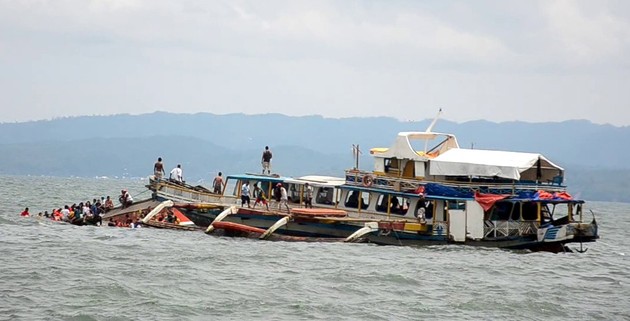 ---
Outstanding Question
How similar are American and Iranian hardliners? A deal between six powers with Iran over its nuclear ambitions hasn't happened and may not, but American lawmakers have already fought for the right to reject an undesirable agreement. Some say Iran also has hardliners to appease, but could they scuttle a nuclear deal? The answer is probably not. As Farzan Sabet tells Kathy Gilsinan in The Atlantic, more hawkish Iranians may be able to help undo an agreement, but not without the Supreme Leader's consent.
---
News Quiz
1. Researchers in Madison, Wisconsin, have been tapped to help develop a program that would train its police officers to_________.
(See answer or scroll to the bottom.)
2. Serta announced it would stop selling_______brand mattresses after the company's namesake made disparaging comments about Mexican immigrants.
(See answer or scroll to the bottom.)
3. The American labor-participation rate in June was_______, the lowest since October of 1977.
(See answer or scroll to the bottom.)
---
Verbs
Obama trolls, Webb declares, pea guacamole disappoints, Rafa stunned, BP settles, Yelp reviews, Per Se pays, peacekeepers assaulted, and shark attacks.
---
Answers: meditate, Trump, 62.6 percent
---