The Atlantic Daily: A Confession in South Carolina
Dylann Roof gets charged, a massive Medicare fraud bust, and more...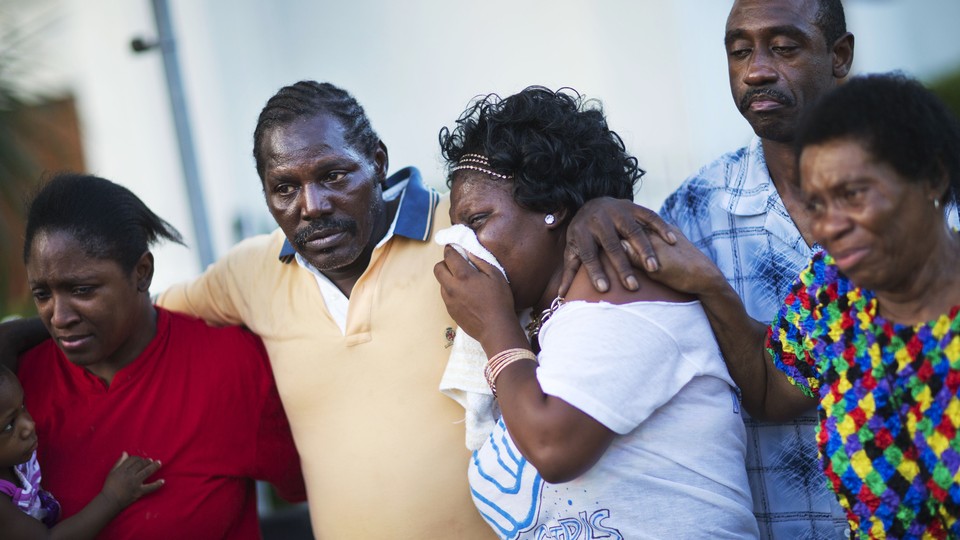 What's Happening: Nine Counts of Murder in Charleston
After being extradited back to Charleston, Dylann Roof confessed to killing nine people at Emanuel African Methodist Episcopal Church on Wednesday. At a hearing on Friday, Roof was charged with multiple homicides and a gun charge. As calls ring for South Carolina to retire its Confederate flag, South Carolina Governor Nikki Haley said that state would "absolutely" seek the death penalty.
Nine-figure fraud: On Thursday, the Justice Department announced nearly 250 people had been arrested for fake Medicare billings. The abuses, committed by doctors, nurses, and other medical professions, totaled $712 million. As David Graham notes, the theft isn't just stealing from taxpayers, it's also altering "public opinion in ways that harm the people who truly need healthcare."
An environmentally friendly pope: On Thursday, Pope Francis issued a nearly 200-page encyclical in which he called climate change "a global problem with grave implications." Francis blamed consumerism and carelessness for the degradation of the climate. One day later, a report noted that 2015 is the hottest year on record.
---
Snapshot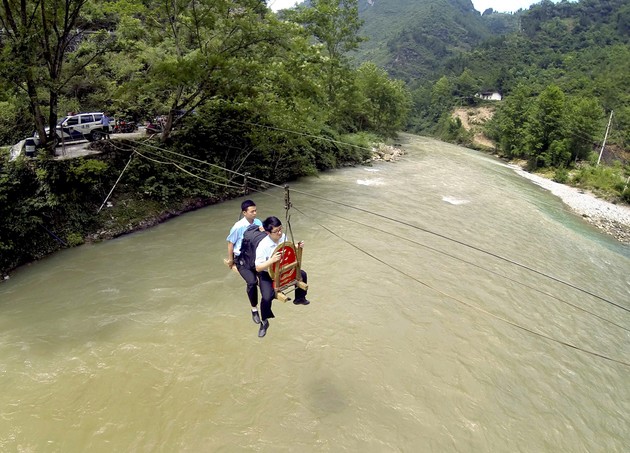 ---
Oustanding Question
How is the Blackhawks' name any less offensive than the Redskins'? The Washington Redskins have faced protests and official condemnation, including having its trademark protection revoked due to its name being disparaging. The new Stanley Cup champs, the Chicago Blackhawks, haven't faced a similar outcry. Why? Partly because the team is based on a real person, a Sauk tribe leader from the 19th century who fought for the British but became an American celebrity. But as NPR's Steve Inskeep writes, the true test for whether a name is offensive should be this: "Do we learn anything from the team name? Does the name teach us anything we want to pass on about this country, its history and its people?" Chicago's name teaches us about a historical figure with a rich, complicated story. It's harder to argue that Washington's name teaches us anything.
---
News Quiz
1. It's estimated around ___________ of Medicare's annual $500 billion budget is lost to fraud.
(See answer or scroll to bottom.)
2. Contrary to popular belief, Napolean did not meet defeat at Waterloo, but instead in the towns of _________________.
(See answer or scroll to bottom.)
3. The National Institutes of Health created a miniature device that uses actual human cells to imitate the way a _________ works inside the body.
(See answer or scroll to bottom.)
---
Evening Read
Alice Su tells the story of Jihad Ghaban, a Jordanian teen who grew disillusioned by the Arab Spring and went off to fight for al-Qaeda in Syria:
As the situation in Syria worsened and Jordan's activists lost traction, Jihad started thinking about joining the fight. He'd ask his friends what they thought was the best way to help Syrians, said Jihad's 22-year-old friend Laith Alawneh. "He started thinking that our fight in Jordan is not the priority," Alawneh said. "There is no bloodshed here, but people in Syria were being killed."
---
Verbs
Yemeni peace talks fail, retirement towns boom, unapproved Saudi infodump announced, Cuban wi-fi arrives, and Daily Show's jokes temporarily suspended.
---
Answers: 10 percent or $50 billion , Braine-l'Alleud and Plancenoit, placenta