The Atlantic Daily: Clues Emerge in New York Manhunt
Sightings of the escaped inmates, McKinney residents take to the streets, and more...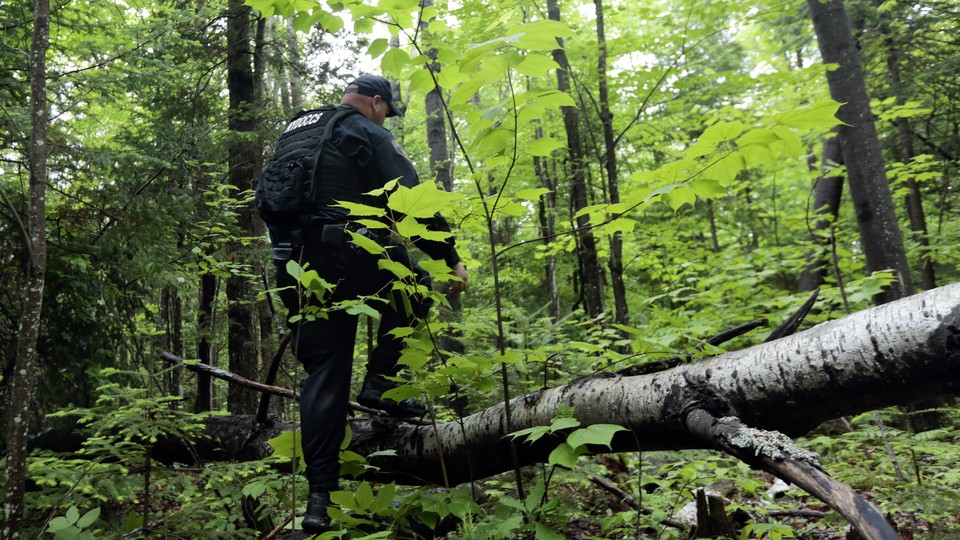 What's Happening: Clues Emerge in New York Manhunt
Zihuatanejo? Despite the numerous comparisons to The Shawshank Redemption, the two convicted killers who escaped from 'Little Siberia' in upstate New York over the weekend are still thought to be far from Mexico.
Tracing their steps: Since Richard Matt and David Sweat disappeared from their cells, there have been two credible sightings. Late on Friday evening, one couple confronted two men in their backyard, just miles from the prison. One of the men was said to be carrying a guitar case. On Tuesday, searchers descended upon the nearby town of Willsboro after reports that two men had been walking on the roadside through a storm on Monday evening.
Possible accomplice? More information about a female prison worker who is suspected of helping the men escape emerged on Tuesday. The Plattsburgh, New York, newspaper the Press-Republican reports that, according to a source, authorities believe a prison tailor may have befriended and possibly agreed to supply the men with power tools needed to escape. Meanwhile, the manhunt continues.
---
Snapshot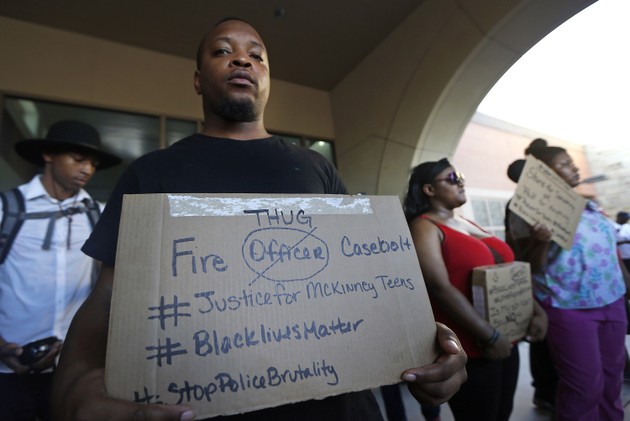 ---
Quoted
Olga Khazan: "The events of recent weeks suggest that even as McKinney has boomed and prospered, some of the more repressive aspects of small-town thinking persist."
Garrett Epps: "North Carolina this week is poised to pass Senate Bill 2, the latest effort to create religious loopholes in any right to same-sex marriage the Supreme Court may proclaim this month. The bill is narrower than the religious-freedom acts rejected, or modified, by Indiana, Arkansas, and Louisiana—but it is also meaner."
Simon Cottee: "Law-enforcement agents can't disrupt a motive, but with the right intelligence and skills they may be able to disrupt a network of terrorist recruiters."
---
Pop Quiz
1. Every year the government's Census Bureau sends ________ Americans an extensive questionnaire.
(See answer or scroll to the bottom.)
2. According to a new report, Edward Snowden stole ________ Defense Department files.
(See answer or scroll to the bottom.)
3. The music streaming service Spotify gives _________ percent of its revenues to musicians and their labels.
(See answer or scroll to the bottom.)
---
Evening Read
Eva Rosen on how landlords perpetuate housing segregation and limit social mobility by preying on the poor:
After the Great Depression, federally-backed mortgages made it easy for whites to buy homes, but nearly impossible for blacks to do so. Banks refused to lend in predominantly black "redlined" neighborhoods, because the investment was deemed hazardous, and white neighborhood associations enacted restrictive covenants to keep blacks out. In the 60s, real-estate agents stoked fears of black incursion in Park Heights by flipping white-owned homes one at a time—a practice known as blockbusting. As whites fled in the subsequent decade, Park Heights transformed from 95 percent white and predominantly Jewish to 95 percent black.
---
Verbs
Donald Rumsfeld weighs in, New York prison employee questioned, Obamacare defended, Dennis Hastert appears, and heroic service dog comes through.
---
ANSWERS: 3.5 MILLION, 900,000, 70