The Atlantic Daily: Another Viral Video of Police Misconduct
A confrontation in Texas, the brief life of Kalief Browder, and more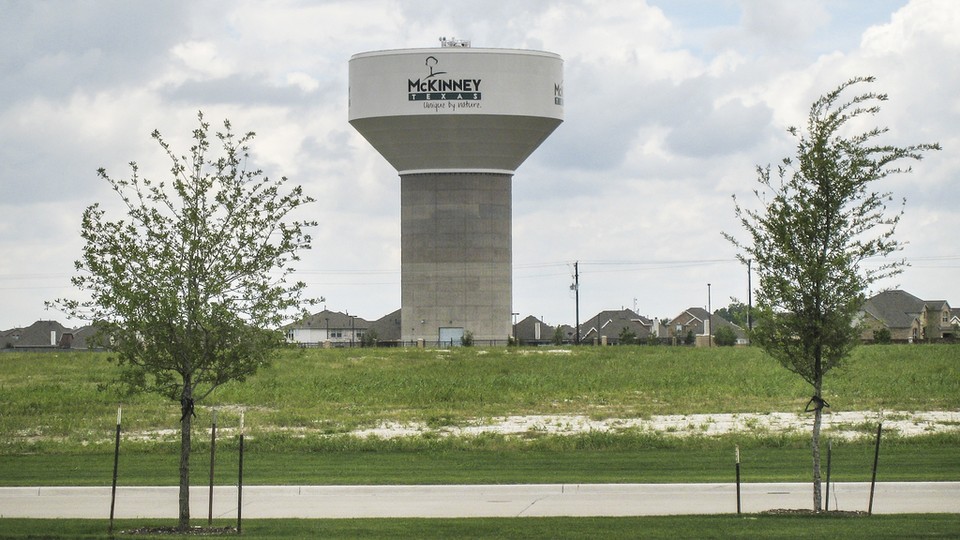 What's Happening: Another Viral Video of Police Misconduct
McKinney, Texas, became the latest American town embroiled in controversy over police misconduct and race. This time, a viral video of a confrontation outside of a pool party is drawing intense scrutiny.
What happened?: On Saturday, police responded to a call about teenagers who had reportedly gathered at a community pool without permission and refused to leave. As the officers arrived on the scene, one police corporal, who is white, was seen slamming a young teenager in a bikini, who is black, to the ground in the video. The officer, who also drew his weapon on some bystanders, was placed on administrative leave on Sunday.
Condemnations: In a statement calling for an investigation, NAACP President Cornell William Brooks said, "These teens appeared to be simply attending a pool party and deserved respectful treatment under the law." The father of another girl who appeared to be struck in the video called for the officer to be fired.
---
Snapshot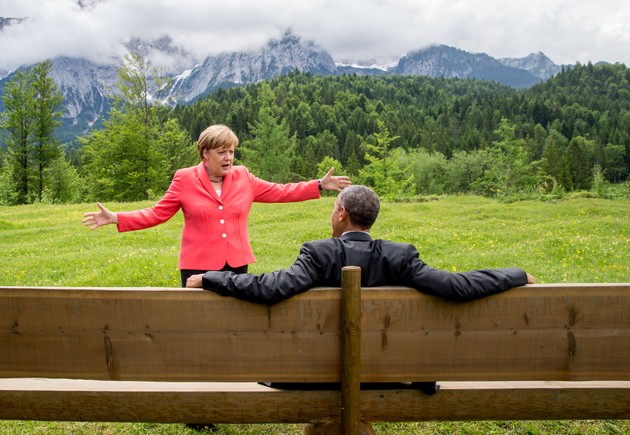 ---
Quoted
Ta-Nehisi Coates: "Kalief Browder was an individual, which is to say he was a being with his own passions, his own particular joys, his own strange demons, his own flaws, his own eyes, his own mouth, his own original hands. His family had their own particular stories of him. His friends must remember him in their own original way. The senseless destruction of this individual must necessarily be laid at the feet of the citizens of New York, because it was done by our servants, and it was done in our name."​
Yoni Appelbaum: "Before 1950, Americans went swimming as often as they went to the movies, but they did so in public pools. There were relatively few club pools, and private pools were markers of extraordinary wealth. Over the next half-century, though, the number of private in-ground pools increased from roughly 2,500 to more than four million. The declining cost of pool construction, improved technology, and suburbanization all played important roles. But then, so did desegregation."
Deepak Singh: "In India, people—especially when they are your elders, relatives, or close friends—tend to feel that by thanking them, you're violating your intimacy with them and creating formality and distance that shouldn't exist."
---
Pop Quiz
1. If you say, I pahked my cah in Hahvahd Yahd, linguists would say you are being non-________.
(See answer or scroll to bottom.)
2. According to Google, each of the dozen crashes its self-driving cars have been involved in has been due to faulty _________.
(See answer or scroll to bottom.)
3. In the mid-1660s, the English physician Richard Lower made medical history by cutting open two dogs and performing the first ___________________.
(See answer or scroll to bottom.)
---
Evening Read
Matt Ford on how Cook County Jail in Chicago became America's largest mental health hospital:
When the criminal-justice system is your only hope, perverse incentives are also inevitable. In 1976, the Supreme Court ruled in Estelle v. Gamble that prisons are constitutionally required to provide adequate medical care to inmates in their custody. As a result, prisoners are the only group of Americans with a constitutional right to health care.
---
Verbs
President of Turkey rebuked, Turkish markets plummet, Russian sanctions considered, abortion rate drops, Brad Pitt movie streams, and bull yak father flees.
---
Answers: rhotic, humans, blood TRANSFUSION