The Atlantic Daily: The Resignation of FIFA's President
The chief of the soccer organization is set to step down, hundreds are missing as a ship sinks on the Yangtze, and more...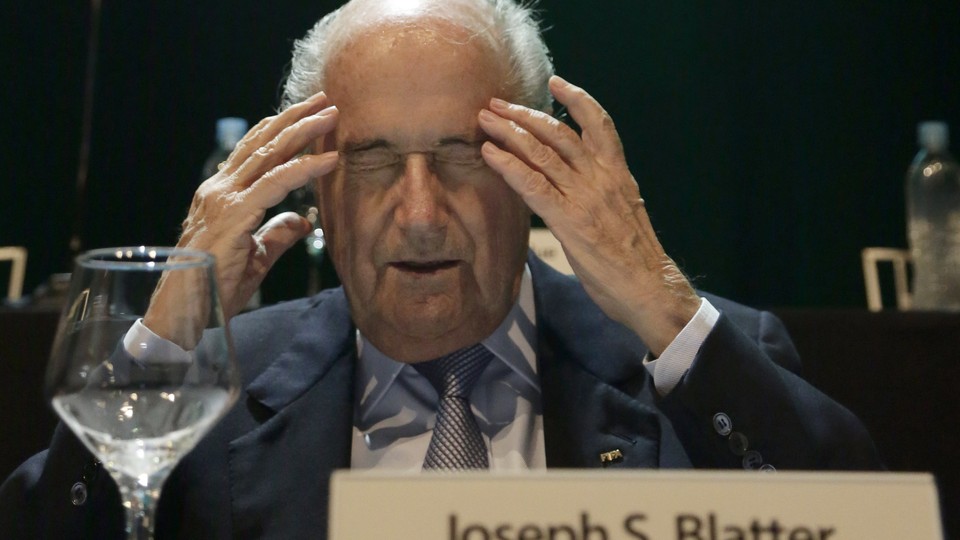 What's Happening: Sepp Blatter Relieves Himself of FIFA Presidency
Just days after his controversial reelection, the 79-year-old executive called for a special conference to convene and select his replacement. "FIFA needs a profound restructuring," Blatter told reporters.
Why now?: Less than a week after several FIFA executives and officials were indicted on multiple corruption and bribery charges, reports suggest an inquiry into the organization's corruption is getting closer to the top. However, not much else is known about what led to Blatter's decision.
Who's next?: Prince Ali of Jordan, who finished second in last week's election, coyly signaled his interest in running again. Meanwhile, Michel Platini, who heads the Union of European Football Associations, appears to be the betting favorite to succeed Blatter.
---
Snapshot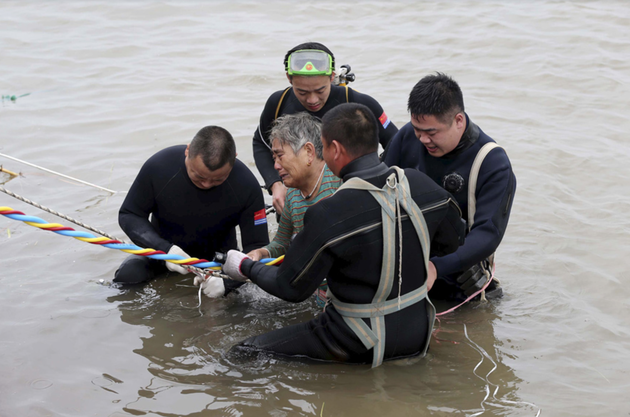 ---
Quoted
Conor Friedersdorf: "The alarming aspect of this case is the fact that an American is ultimately being prosecuted for the crime of evading federal government surveillance."
Julie Beck: "Turns out you can't just put a piece of plastic in your eye every day and expect everything to stay the same. New research shows that wearing contact lenses could significantly change the bacteria of the eye's surface, making it more susceptible to infection."​
Garrett Epps: "When he was confirmed as chief justice, Roberts told the Senate Judiciary Committee that he aimed at a Court that was less divided and more modest. Fewer dissents, more unanimous decisions. He is proving—in some areas at least—true to his words."
---
Pop Quiz
1. In a recent investigation, undercover agents were able to smuggle mock explosives or banned weapons through TSA checkpoints ________ percent of the time.
(See answer or scroll to the bottom)
2. Financial institutions in the U.S. are required to report all transactions of _________ or more to the federal government.
(See answer or scroll to the bottom)
3. Of the 1,000 American officials in the Baghdad embassy in 2006, ________ were fluent in Arabic.
(See answer or scroll to the bottom)
---
Evening Read
Dominic Tierney on why the U.S. has struggled militarily since World War II.
Since 1945, in terms of victory in a major war, the United States is one for five. The Gulf War in 1991 is the only success story. The dark age is a time of protracted fighting, featuring the three longest wars in American history (Afghanistan, Iraq, and Vietnam). It's a time when the ultimate price of conflict is usually far higher than Americans would have accepted at the start. It's a time when military heroes are thin on the ground. It's a time when movies and novels about war describe political conspiracy and futile campaigns. It's a time when the signature illness for veterans is post-traumatic stress disorder. It's a time when the most resonant images of conflict are children napalmed, helicopters rescuing Americans and Vietnamese from rooftops, and naked bodies intertwined at Abu Ghraib.
---
Verbs
TSA chief resigns, Patriot Act replacement moves forward, terror suspect shot, American tourist killed, Republican candidates gather, and Federer ousted.
---