The Atlantic Daily: What Will Come After the Patriot Act?
Three key provisions of the privacy law expire, the history of tampons, and more.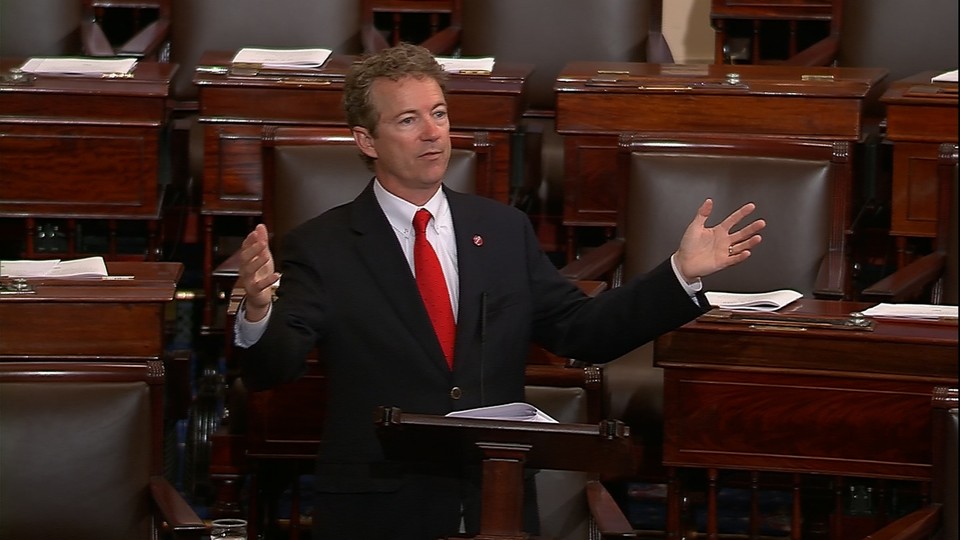 What's Happening: What Will Come After the Patriot Act?
Don't look now, but parts of the Patriot Act expired at midnight. While the pause is only expected to be temporary, the controversy has been considerable.
The three expired provisions: The expiration of major components of the Patriot Act means that the NSA's ability to collect bulk data from American phone records will be temporarily limited. Also, the FBI will be hindered in its efforts to use the Patriot Act to order wiretaps and collect business records.
Rand's moment: Kentucky Senator Rand Paul's procedural jiujitsu ensured that the act would not be renewed before it expired. It might have given him a needed moment in the spotlight, but it didn't exactly endear him to his Republican colleagues. "I've said on many occasions that I believe he would be the worst candidate we could put forward," Senator John McCain said on Sunday.
A Pyrrhic victory for privacy advocates?: Despite the buzz, there still appear to be multiple workarounds and grandfather clauses that would allow continued data collection. As Conor Friedersdorf writes in The Atlantic: "But the sunset is wholly inadequate as a substantive reform to surveillance policy, for it does little to prevent the national security state from collecting huge amounts of information with inadequate oversight, including much of the data that it collected under just-expired Patriot Act provisions."
---
Snapshot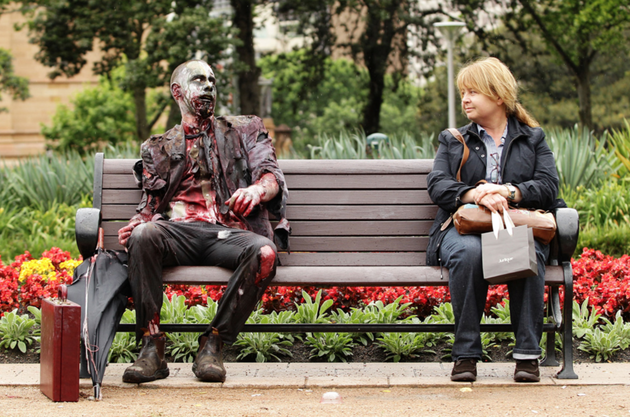 ---
Quoted
Megan Garber: "There is, however, one good thing—one non-craven thing—about the news of an addition to the Fifty Shades franchise. It has to do with the particular kind of sequel that Grey promises to be. It's significant that Grey's story will be told from Christian's point of view—the point of view, in other words, of the villain."
Conor Friedersdorf: "The Senate is now weighing amendments to the USA Freedom Act in advance of another vote that could send it to the president. If civil libertarians succeed in adding provisions that do more to rein in problematic surveillance or avert future abuses, today's sunset of the Patriot Act may prove to have helped substantive reform."
Julie Beck: "Secrecy is a key element of the modern period—the existence of tampons and pads in the first place allows women to 'pass as non-bleeders,' as Sharra Vostral puts it in her book Under Wraps: A History of Menstrual Hygiene Technology. Barring any mishaps, the blood is only visible behind closed doors. Women's public bathrooms have special trashcans in the stalls so feminine products can be disposed of neatly and privately."
---
Pop Quiz
1. In 2010, _________ percent of Bronx residents received food stamps through the Supplemental Nutrition Assistance Program, or SNAP.
(See answer or scroll to the bottom)
2. The new Fifty Shades book will be released on __________, which happens to be Christian Grey's birthday.
(See answer of scroll to the bottom)
3. Cleveland doctor Earle Cleveland Haas obtained a patent for the first modern-day tampon in ___________.
(See answer or scroll to the bottom)
---
Evening Read
Ashley Fetters on the cultural, political, and technological roots of the tampon.
In 1983, tampons went to space. When Sally Ride became the first American woman in space, NASA engineers asked her whether 100 tampons would be enough for her weeklong journey on the space shuttle Challenger—arguably helping cement the tampon's reputation as both a fixture of modern womanhood and a complete mystery to men. (The first tampons in space, The American Prospect notes, 'were packed with their strings connecting them, like a strip of sausages, so they wouldn't float away.') Perhaps this feat contributed to a 1986 Consumer Reports article naming the tampon, despite its recent, gruesome spate of bad publicity, one of the '50 small wonders and big deals that revolutionized the lives of consumers'—right alongside air conditioning and running shoes.
---
Verbs
Lindsey Graham jumps in, NSA phone-spying program halted, Beau Biden remembered, Tracy Morgan speaks, and Serena prevails.
---