The Atlantic Daily: Uber's Sharing Economy Hits a Speed Bump
California rules against Uber's employment model, the economics of unintended pregnancies, and more...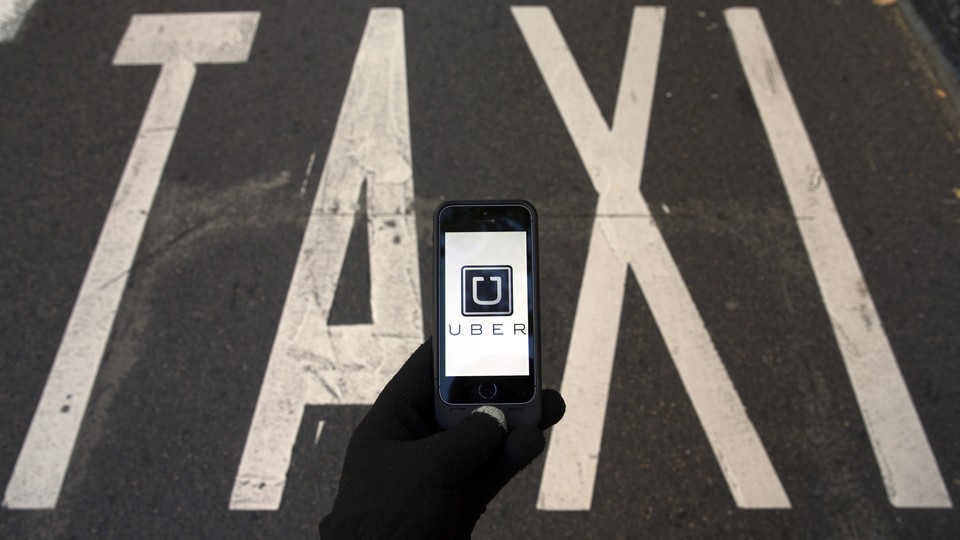 What's Happening: Uber's Sharing Economy Hits a Speed Bump
Editor's Note: We mistakenly sent out today's newsletter with yesterday's text. We are not converting this newsletter into The Donald Trump Daily. This is the correct text and we apologize for any errors introduced into the time-space continuum.​
Is your Uber driver a contractor or an employee? On Tuesday, the California Labor Commission ruled that if anyone who drives through blood, sweat, and traffic on the 405 for Uber deserves basic labor rights.
Contractor versus employee: Uber has price-surged its way to a rumored $50 billion valuation in part because it doesn't treat its drivers like employees with benefits. Instead, the company (and companies like it) claims its drivers are independent contractors with their own cars and schedules. Tuesday's ruling may be the first step in changing that dynamic.
Global impact?: Right now, the labor commission's decision only applies to California. But, as Gillian White writes in The Atlantic, "This decision could have serious ramifications for the company's business model, since the cost of doing business would increase significantly if Uber is forced to pay for everything from benefits to payroll taxes for more workers."
---
Snapshot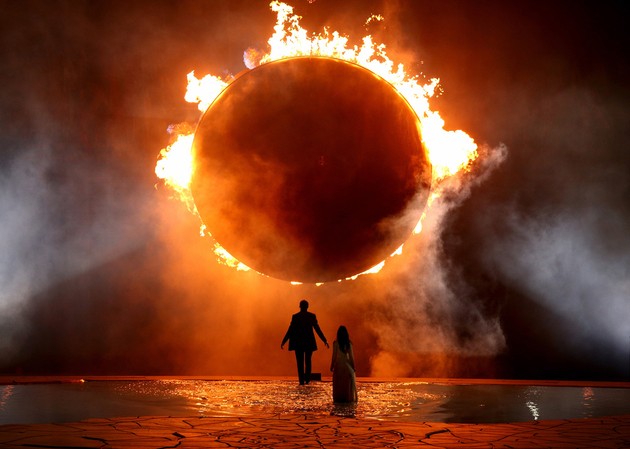 ---
Quoted
Emma Green: "It's an important reminder in a year of big changes on social issues like same-sex marriage: Politicians may use the same recycled rhetoric in election after election, and Americans' attitudes on abortion may stay pretty much the same. But in their lived-out lives, Americans are moving away from embracing abortion, not toward it."
Julie Beck: "So often, alcohol is how we relate, how we celebrate. There's something about a night you know is special that makes you want to keep toasting it. Toast it too much, of course, and you won't remember the thing you were trying to cherish."
Olga Khazan: "Babies are delightful, but they're even better when their moms can afford to take care of them. And yet, in the U.S., roughly half of all pregnancies are unintended."
---
News Quiz
1. According to a new study, gay men with partners earn about _________ than straight men with partners.
(See answer or scroll to bottom.)
2. Current estimates are that ____ percent of the world's current population has been forced their homes because of a violence, a level not seen since World War II.
(See answer or scroll to bottom.)
3.  The National Bureau of Economic Research suggests that _______________ is "the largest, and least expensive, early childhood intervention ever introduced in this country."
(See answer or scroll to bottom.)
---
Evening Read
Cari Romm delves into the history and the revolutionary power of the home pregnancy test:
In any revolution, even a private little one, something is being overthrown. In this case, it was the authority of doctors, not all of whom were happy about a changing status quo. Unregulated tests had already been recalled several times before the FDA approved the e.p.t, they pointed out. Tests could be used incorrectly; they could be flat-out wrong; putting them in the hands of the patients, they argued, would harm more than it would help. In an editorial published in The American Journal of Public Health in 1976, one physician argued against the use of home tests: "I feel that the reputations of both the commercial concerns and the profession of medical laboratory technology will suffer unless legislation is introduced to limit the use of such potentially dangerous kits."

In a note following the piece, the journal's editors sided firmly on the side of the tests: "Not everyone," they wrote, "needs carpenters to hammer in their nails."
---
Verbs
Prison-escape plot thickens, Goldman Sachs intern all-nighters ended, AT&T massively fined, Amazon delivery drone nears, and kangaroo service animals banned.
---
Answers: 5 percent less, o.75, sesame street
---