The Atlantic Daily: The Boston Bomber Speaks
Dzhokhar Tsarnaev makes his first public statement, a deadly heat wave sweeps through Pakistan, and more...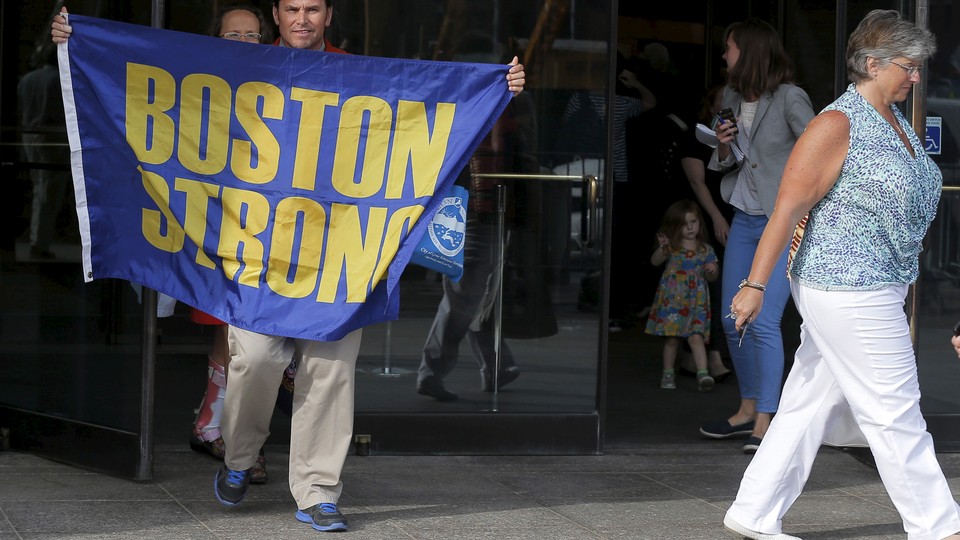 What's Happening: "I Am Sorry for the Lives I Have Taken"
Convicted Boston Marathon bomber Dzhokhar Tsarnaev made his first public statement in court today, apologizing to his victims and their families. "I am sorry for the lives that I've taken, for the suffering that I've caused you, and the damage that I've done," said Tsarnaev. "I pray to Allah to bestow his mercy on you. I pray for your relief, for your healing, for your well-being, for your health." Tsarneav has been sentenced to death for his role in the deadly 2013 bombing, which killed three and injured 264.
Homegrown terrorism: The face of violent extremism in the U.S. is white and native-born. Since 9/11, nearly twice as many people have been killed by white supremacists and antigovernment fanatics than by radical Muslims, according to a New America report. Which leads to a double standard: When Muslims commit mass atrocities in the U.S., they're quickly labeled terrorists. When whites commit them, they're quickly labeled "mentally ill."
A deadly heat wave in Pakistan: More than 800 people have died in Pakistan's blistering heat wave, with temperatures reaching 113 degrees Fahrenheit. Schools and government offices were closed, and a rare fatwa was issued that allowed ill Muslims to break their fast during the daylight hours of Ramadan. Relief, however, is in sight: Temperatures dropped on Wednesday, with a chance of light rain cooling things down later this week.
---
Snapshot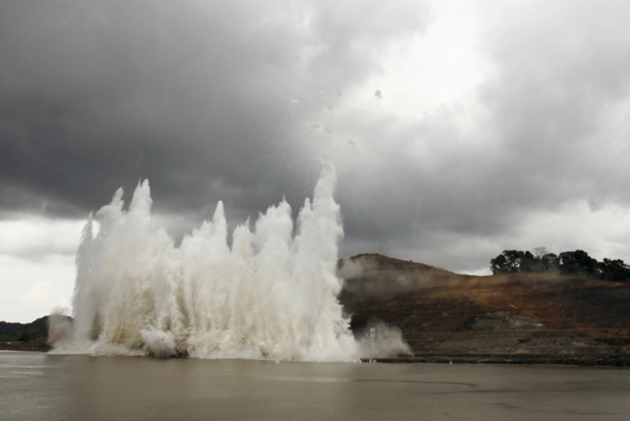 ---
Quoted
Dominic Tierney: "It seems as if Americans have signed onto a pact of forgetting: a collective effort to expunge all memory of the war in Afghanistan."
Adrienne LaFrance: "The U.S. has always leveraged the dominant technological systems of the day—whether telegraph, cell phone, satellite, or undersea cable—to spy on its friends."
Sidney Blumenthal: "While defenders of the Confederate flag exalt it as an emblem of regional 'heritage,' it was designed as the ensign of a slaveholders' republic, revived a century later as the symbol of massive resistance to civil rights and became an iconic code for the Republicans' Southern strategy."
---
Pop Quiz
1. In 2013, the net worth of white households was ________ times greater than that of black households.
(See answer or scroll to the bottom)
2. In 2005,  _________ percent of inmates who escaped from medium- and high-security prisons were captured within a year.
(See answer or scroll to the bottom)
3. The $2 bill features the face of _______________, a slave-holding U.S. President.
(See answer or scroll to the bottom)
---
Evening Read
Alana Semuels on how the housing policy has failed America's poor—and what the government can do to fix it:
Rufus Jones, a 51-year-old visually-impaired voucher-holder, had to look for a new apartment two years ago when the building where he'd lived for 13 years was sold to a new owner who quickly raised the rent. After months of searching, Jones moved into a place that soon became nightmarish when he discovered it was infested with cockroaches. The apartment was located in a noisy building where the hot water often didn't work and where the sewage pipes leaked, but the final straw came when a roach crawled into Jones's ear when he was sleeping and he had to go to the ER to get it out.
---
Verbs
Pinckney honored, Jindal jumps in, Trump surges, hostage policy changed, 40-year-old meat seized, Bobbi Kristina deteriorates.
---
ANSWERS: 13, 92, THOMAS JEFFERSON