The Atlantic Daily: The Final Days of the Confederate Flag in South Carolina
A push to take down a racist symbol, the UN issues its report on Gaza, and more...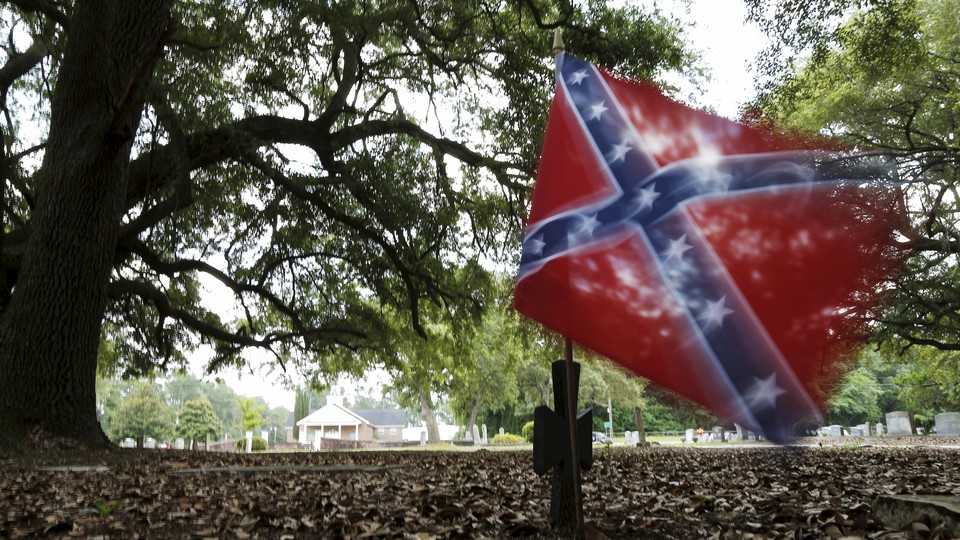 What's Happening: The Final Days of the Confederate Flag in South Carolina
On Monday, in the wake of last week's church shooting in Charleston, some notable elected officials called for the Confederate flag to be removed from the grounds of the South Carolina state Capitol. The development followed a weekend of protest and prayer in Charleston, Columbia, and across the state. Speaking at a Monday afternoon press conference, South Carolina Governor Nikki Haley joined Senators Lindsey Graham and Tim Scott in calling for the flag to be taken down—three of the most prominent Republicans to have done so.
U.N. says Israel and Hamas are both to blame: The United Nations released its report on the 2014 Gaza conflict, saying that the two main parties likely committed war crimes during the 50-day conflict last summer. Both Israel and Hamas rejected criticisms of their own actions and blamed each other for the violence, which left over 2,000 dead.
Obama's garage interview: The president's interview on the popular podcast "WTF with Marc Maron" made headlines for Obama's invocation of the n-word during a conversation about race. A White House spokesman said the word choice was deliberate and that the president did not regret its use. As David Sims writes in The Atlantic, "While focusing on a single word might miss the forest for the trees, Obama's frankness was still notable, particularly two days after the attack in Charleston."
---
Snapshot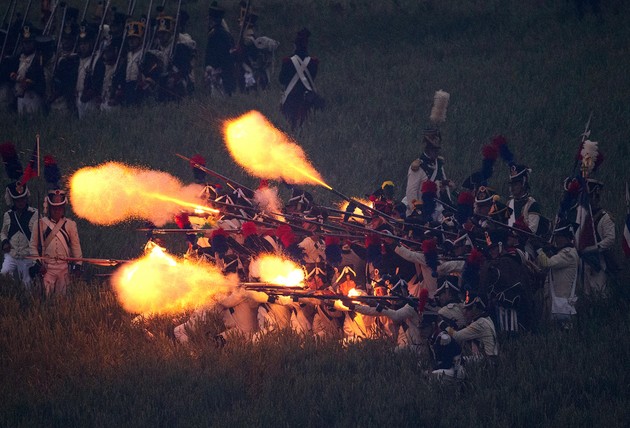 ---
Quoted
Conor Friedersdorf: "There is a word for premeditated violence against civilians by non-state actors who intend to stoke fear, anger, and social strife in service of their extremist ideology. That word is terrorism."
Andrew Giambrone: "[W]hen it comes to the future of education in the United States, what if Americans' privacy concerns are hindering the constructive use of data, from customized student learning to better teaching performance?"
Cari Romm: "I'm not particularly proud of this fact, but here it is: Pottermore, the Harry Potter-themed website unveiled by J.K. Rowling in 2012, has peered deep into my soul, evaluated its findings, and pronounced me a Hufflepuff."
---
News Quiz
1. Baltimore's home-visitation program for new mothers has helped reduce infant mortality by _____________ since 2009.
(See answer or scroll to bottom.)
2. According to dermatologists, only 43 percent of Americans know what ___________ means.
(See answer or scroll to bottom.)
3. A company found that by using _____________, it was able to raise the percentage of Hispanics being hired by 31 percent.
(See answer to scroll to bottom.)
---
Evening Read
David Weinberger writes about how the early egalitarian promise of the Internet was lost—and how it could be regained:
In many ways, Facebook fulfilled the dream of blogging. It was fully social, came with sophisticated social-network maintenance tools, and was inviting even to those who didn't like writing, didn't have the free time to devote to it, and didn't enjoy the self-assertion a daily blog requires. But my delight about Facebook is at best mixed for one crucial reason. We built the blogosphere ourselves. We wrote the posts, we linked to others, and what emerged was ours. At the time it stood in contrast to the content coming from the professional media. That content was written by them for us to consume. Blogs were ours.

Facebook is not ours.
---
Verbs
Chilean pollution emergency declared, Afghan parliament attacked, fugitive's underwear discovered, home sales surge, and rampaging feral cats reek.
---
ANSWERS: 24 PERCENT, SUNSCREEN SPF RATING, AN ALGORITHM
---