The Atlantic Daily: All Sanity in the Presidential Race Gets Trumped
The Donald declares, Millennials embrace marriage, and more...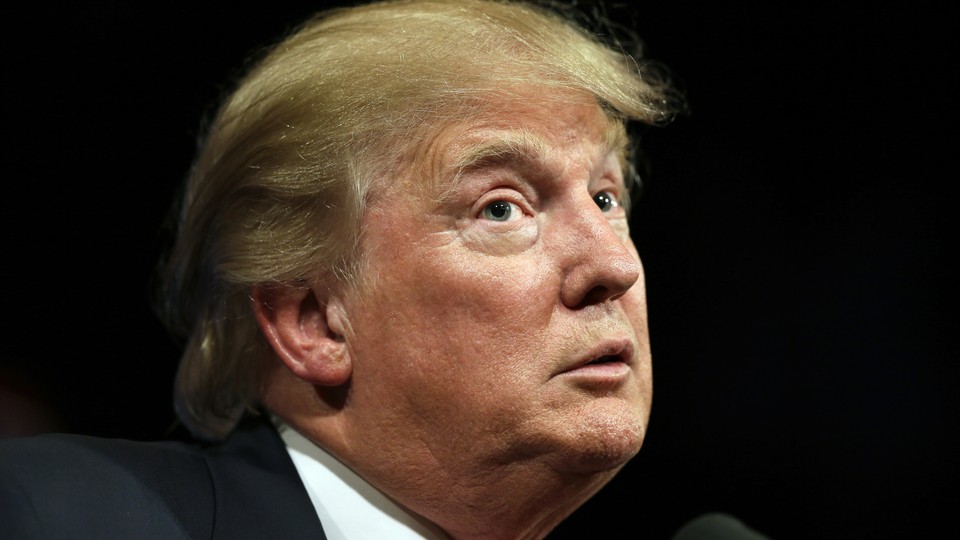 What's Happening: Sanity in Presidential Race Gets Trumped
Donald Trump's bid to become president is less serious than Roseanne Barr's bid to become president. And yet, on Tuesday, the masses gathered at Trump Tower to indulge in the spectacle of the huckster's presidential announcement.
What he said: In announcing his bid, the real-estate mogul and holder of contested billions delivered an hour-long, meandering speech about ISIS, China, losers, a great wall with Mexico, and money. It consisted of so much free association James Joyce might have blushed. (It was "Bloomsday" after all).
What he meant: In citing his own book, "The Art of the Deal," Trump cemented his campaign's theme: Money is the qualification he offers and that's a good thing. As David Graham notes in The Atlantic: "The idea that he's filthy rich is also just about the only justification he's offered for running—he's really rich, so he should be president."
Democrats embrace: One party (in all senses of the word) is having some fun with this. A statement on Trump from the Democratic National Committee included this stinging barb: "He adds some much-needed seriousness that has previously been lacking from the GOP field, and we look forward hearing more about his ideas for the nation."
---
Snapshot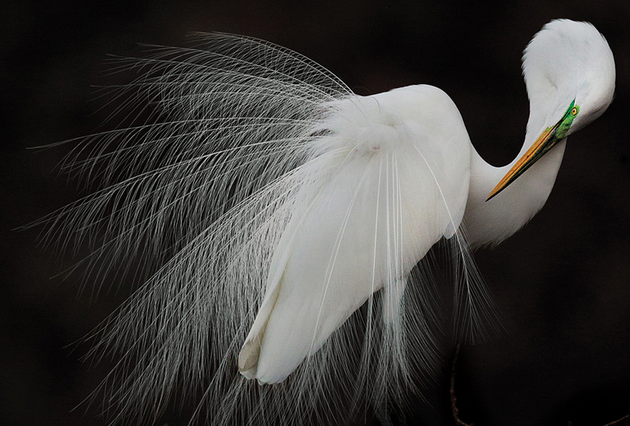 ---
Quoted
Peter Beinart: "Like his brother, Jeb seems genuinely interested in the education of poor kids, a subject he talks about with more knowledge and more conviction than Romney or many of his current Republican rivals. But like his brother, his overall economic policies benefitted not Florida's poor, but Florida's rich."
Gillian B. White: "When it comes to their views on marriage and families, Millennials don't quite fit into the same mold as their predecessors, but when it comes to their desire to have stable, long-lasting relationships and families, the generation might prove more traditional than they seem."
Conor Friedersdorf: "President Obama entered office having campaigned against torture and issued an executive order prohibiting it in 2009. But that order could be reversed on the whim of the next person to control the executive branch and its too-pliable lawyers."
---
Pop Quiz
1. Today, the Gap announced that it will be closing _________ of its brick-and-mortar stores in North America.
(See answer or scroll to the bottom)
2. There has been a __________ percent decrease in nationwide consumption of trans fats over the past decade.
(See answer or scroll to the bottom)
3. According to data from Pew Research Center the average marriage age for men is ________ years.
(See answer or scroll to the bottom)
---
Evening Read
Eilene Zimmerman on a San Diego high school that serves homeless youth.
Erica is on the verge of entering this new phase of life. She is a soft-spoken girl who told me she wanted to graduate from high school, go to college, and someday open a boutique that would donate clothes to the homeless. Erica has been largely on her own since she was 15 because of problems she had with her father and stepfather. Those situations were traumatic enough that she ran away to Tijuana to live with her boyfriend's family, but the U.S. authorities came to get her in January and took her to a teen shelter. After that, she came to school at Monarch. The last time I saw Erica at school, it was March, days before her 18th birthday. She was in the library working on an English assignment and worrying about where she was going to live the following week. Teen shelters don't accommodate young people over the age of 18.
---
Verbs
Pope Francis speaks out, al-Qaeda's number 2 killed, trade package extended, California balcony collapses, and St. Louis Cardinals investigated.
---