The Atlantic Daily: A Growing Glut of GOP Candidates
Former New York Governor George Pataki joins the 2016 race, how Cincinnati reformed its police, and more...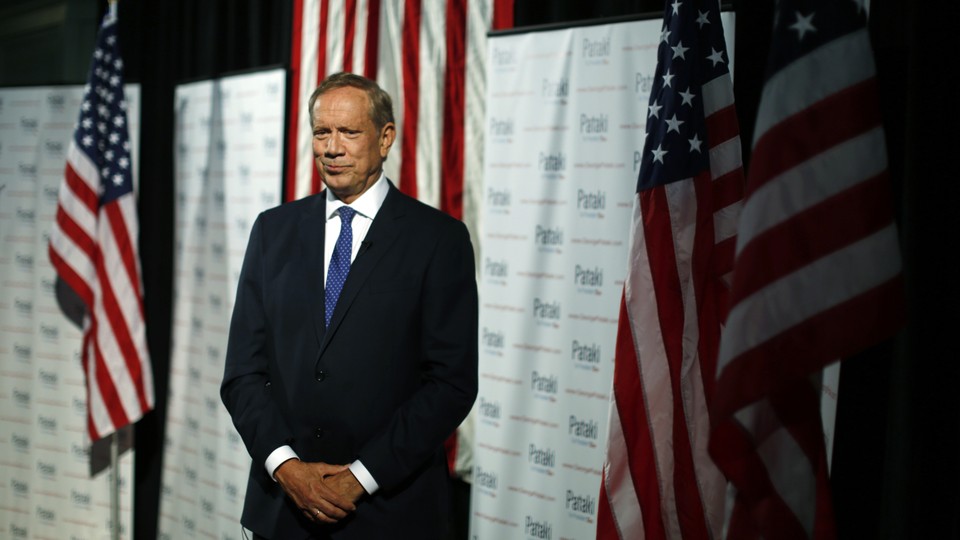 What's Happening: A Growing Glut of GOP Candidates
Are there too many elephants in the room? America won't decide for months, but Rick Santorum and George Pataki just became the latest politicians to formally seek the Republican presidential nomination.
Who's in? Santorum, the 2012 GOP primary runner-up, announced his bid on a factory floor in Pennsylvania on Wednesday, while Pataki, the former governor of New York, addressed a crowd of supporters on the road in New Hampshire on Thursday. They join a slate of candidates that already includes Mike Huckabee, Ben Carson, Carly Fiorina, Marco Rubio, Rand Paul, and Ted Cruz. That list is expected to grow when Jeb Bush, Lindsey Graham, Scott Walker, and others jump in.
How will they debate? The sheer number of voices in the Republican primary means that getting a word in edgewise during a debate could be problematic. As David Graham pointed out last week, the current debate format limits the number of candidates to 10. With the first debate set for August, who will be left out?
---
Snapshot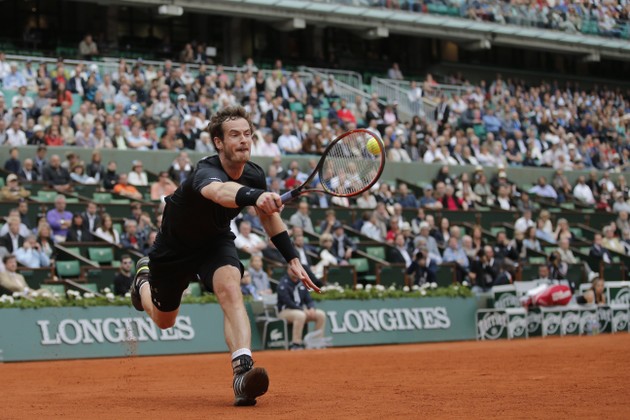 ---
Quoted
Conor Friedersdorf: "Radical life extension would so scramble and confound our normal notions of justice that there's no telling how future Americans would react to the new reality."
Lawrence Lessig: "The question is not whether Hillary Clinton is a criminal. Of course she is not. The question is whether she can carry the mantle of a reformer. Can she really stand above the cesspool that is Washington—filled not with criminals but with decent people inside a corrupted system trying to do what they think is good—and say, this system must change."
Julie Beck: "The only antidote to death is immortality. And so, terror-management theory holds, when faced with the idea of death, people turn to things they believe will give them immortality, literal or otherwise."
---
Pop Quiz
1. Fewer than _______ Komodo dragons still exist in the wild.
2. In New York City, the misdemeanor arrest rate jumped _______ percent between 1980 and 2013.
3. Immigrants make up ________ percent of Qatar's workforce.
---
Evening Read
Alana Semuels on what Baltimore, Ferguson, and Cleveland can learn from the successful implementation of police reforms in Cincinnati.
The city that once served as a prime example of broken policing now stands as a model of effective reform. Cincinnati's lessons seem newly relevant as officials call for police reform in the aftermath of the deaths of Freddie Gray in Baltimore, Michael Brown in Ferguson and Tamir Rice in Cleveland. Indeed, the recently released report from President Obama's Task Force on 21st Century Policing recommends that departments adopt some of the strategies used by Cincinnati. A task force convened by Ohio Governor John Kasich cited Cincinnati as a model for community-oriented policing and recommended that other law-enforcement agencies in that state develop similar reforms.
---
Verbs
---