The Atlantic Daily: Will the Boy Scouts End Its Ban on Gay Adults?
Bob Gates defends LGBT rights, Jeffrey Goldberg interviews President Obama on foreign policy, and more…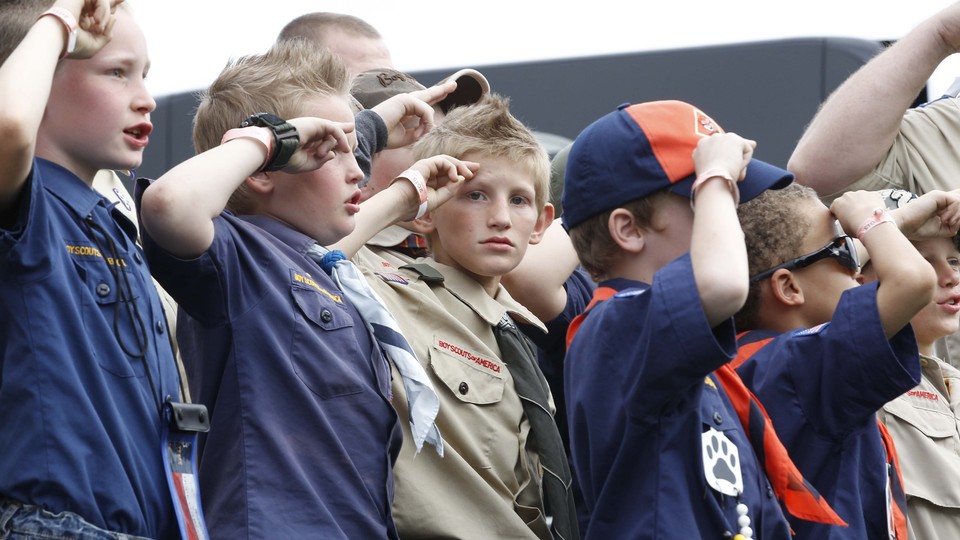 What's Happening: Letting Gay Adults Serve in the Boy Scouts
For gay-rights activists, Bob Gates has earned another badge of honor. On Thursday, the Boy Scouts of America chief called for the end to a ban that has kept gay adults from serving as scoutmasters and volunteers within the organization. The former U.S. Secretary of Defense was a key figure in the repeal of "Don't Ask, Don't Tell" in 2010.
A progression on gay rights: Gates's call follows a 2013 vote that allowed openly young gay members to participate in the organization. While his statement doesn't require the group to change its policy, it seems likely that a resolution will be introduced soon.
Keeping it local: Ultimately, the decision rests with local chapters, many of which are sponsored or supported by religious groups that oppose the inclusion of gay adults. However, Gates also said that he would not revoke the charters of chapters who defy the existing ban by hiring gay troop leaders or scoutmasters.
---
Snapshot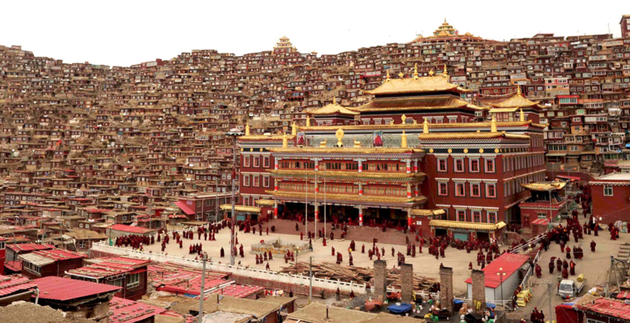 ---
Quoted
Molly Ball: "The Kenney-Williams divide typifies the current split within the Democratic Party between those who style themselves 'pro-business' and those who emphasize remedying income inequality."
Garrett Epps: "Louisiana's present governor, Bobby Jindal, entered office as a capable administrator and seems determined to leave it as an amateurish salesman."
Olga Khazan: "It shouldn't take a Harvard expert in health policy to understand a doctor's bill. But sometimes, it does."
---
Pop Quiz
1. According to a Kaiser Family Foundation survey, ________ percent of Americans don't know what the term "deductible" means.
(See answer or scroll to the bottom)
2. By 2030, ________ percent of the U.S. population will be senior citizens.
(See answer or scroll to the bottom)
3. The air-bag manufacturer Takata announced a recall of ________ American cars.
(See answer or scroll to the bottom)
---
Evening Read
President Obama sits down with Jeffrey Goldberg to discuss a potential nuclear deal with Tehran, the advance of ISIS, and the U.S. relationship with Israel:
Obama: I'm very clear on the lessons of Iraq. I think it was a mistake for us to go in in the first place, despite the incredible efforts that were made by our men and women in uniform. Despite that error, those sacrifices allowed the Iraqis to take back their country. That opportunity was squandered by Prime Minister Maliki and the unwillingness to reach out effectively to the Sunni and Kurdish populations.

But today the question is not whether or not we are sending in contingents of U.S. ground troops. Today the question is: How do we find effective partners to govern in those parts of Iraq that right now are ungovernable and effectively defeat ISIL, not just in Iraq but in Syria?
---
Verbs
Mansion-murder suspect identified, Rand Paul filibusters, Philadelphia progressives win, ISIS digs in, trade bill advances, and California cleans up.
---
ANSWERS: 28, 20, 34 MILLION
---